The One Problem Idina Menzel Had With Playing Lea Michele's Mom On Glee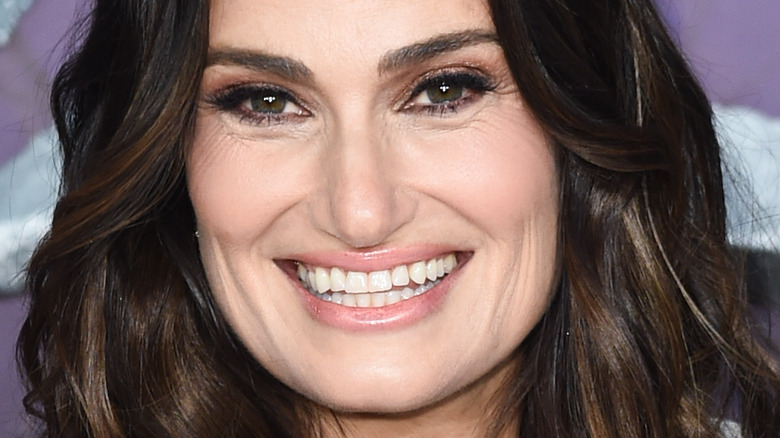 Featureflash Photo Agency/Shutterstock
When Idina Menzel opens her mouth and sings, she undoubtedly sends chills down spines. The singer has made a name for herself as one of the best in the world, and she's shown off her incredible vocals in everything from Broadway shows to movies and, of course, animated films. One of Menzel's most memorable tracks has to be "Let it Go" from the Disney blockbuster "Frozen." Even if you don't have kids, you've likely heard the catchy track and most can't help but sing along. 
Menzel talked about what an honor it has been to be the voice behind the famous tune in an interview with The Hollywood Reporter in 2019. "'Let It Go' — as much as it might be annoying to a lot of moms out there, and dads — it's one of the great gifts of my career," Menzel confessed to the outlet. "It's given me a way of communicating and connecting with young people that brings me so much joy." She also added that the song is "a reminder to a woman in her 40s who has to be a role model to young people to practice what you preach." Sounds like a pretty good outlook.
Of course, Menzel also had a few hits in the musical "Wicked," but she's also dabbled in television. According to her IMDb profile, Menzel played the role of Shelby Corcoran in "Glee," aka the part of Lea Michele's mom. The gig generated a lot of buzz, but there's one thing that irked her about it.
Playing the role of Lea Michele's mom made Idina Menzel feel old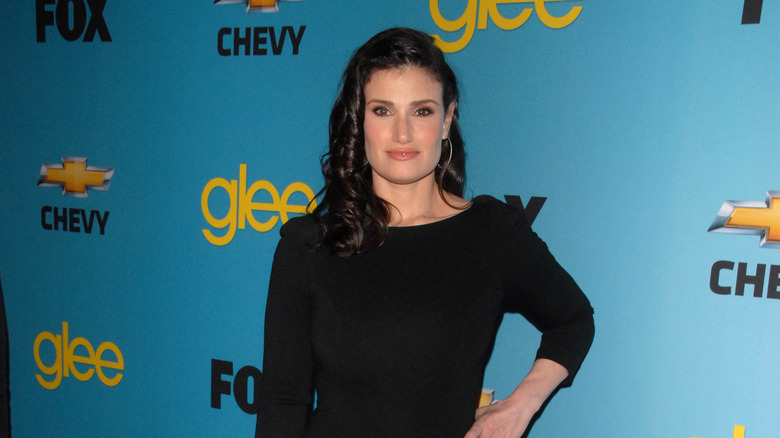 s_bukley/Shutterstock
Idina Menzel has played plenty of memorable roles in her life and career, but fans were especially excited to see her join the cast of "Glee" for a short period of time. The star appeared in a few episodes of the series and some of her duets with Michele gave us straight-up goosebumps. Menzel has talked about playing the role a few times before, including in a 2021 interview with InStyle where she detailed the one problem she had with the part.
"The scene that was the most memorable [on 'Glee'] was probably singing 'I Dreamed a Dream' with Lea Michele," she shared. The only problem? Menzel didn't feel like she was old enough to play Michele's mother (the pair has a 16-year age difference. '"She was 26, and I probably should've been her older sister. But I don't have a chip on my shoulder about that."
Broadway World reports Menzel also talked about another part of the role that she didn't particularly love. "The gig came three months after I popped a baby out so I felt fat as all hell." Again, she also pointed out that playing Michel's mom "wasn't good for my ego," but she got over it and was super thankful to be able to work with the "Glee" cast. According to IMDb, Menzel appeared in 13 episodes of the popular Fox series from 2010 through 2013.
No matter what Idina Menzel does, her fans absolutely love her
No matter what Idina Menzel feels about her past roles, she still has a supportive fanbase that clings to her every move. On Instagram alone, the singer boasts a following of over 1.2 million, and she shares a variety of content on the platform. Luckily, some of her uploads come in the form of music and we wouldn't have it any other way. The star even does song requests from time to time, something that fans have really taken a liking to. 
In July, the singer tagged a fan who requested she sing Elvis' hit "I Can't Help Falling in Love With You." It is no surprise fans flooded the comments section with praise as they gushed over Menzel's stunning voice. "OMG I'M DYING AAAA I– I JUST LOVE THIS SO SO MUCH, YOUR VOICE IS SO- AAAAAGH I freaking love you," one social media user commented. "Love your voice! You have always been an icon that I look up to. Thank you for existing and being you!!" another Instagrammer added. "Yessss I've always wanted to hear you sing this," one more chimed in.
Menzel also showcases some of her other skills from time to time as well, including fun ones. In May, the singer posted a short clip with her son (whom she shares with ex, Taylor Diggs), where they both played basketball as she noted she was in her "happy place." Gotta love her!