The Real Reason Chloe Bailey Decided To Go Solo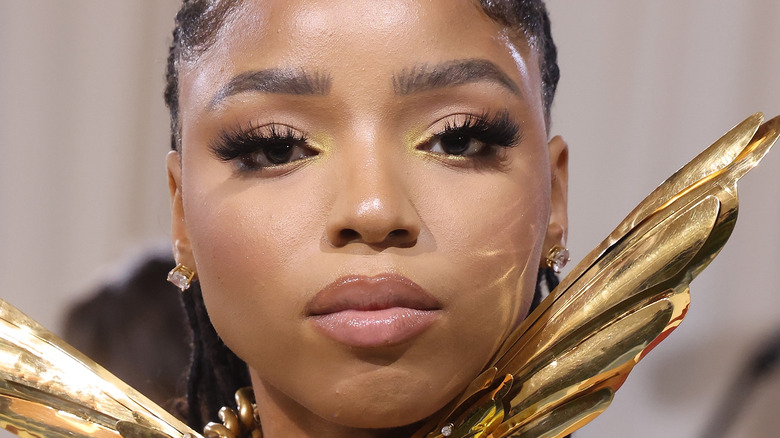 Taylor Hill/Getty Images
Chlöe Bailey was destined for greatness. She first rose to fame with her sister Halle Bailey known as the singing duo Chloe x Halle. According to Rolling Stone, the girls caught the attention of superstar Beyoncé back in 2014 after they posted a cover to her hit song "Pretty Hurts" on YouTube. Within a year, Chlöe and Halle signed a major deal for $1 million with Parkwood Entertainment — Beyoncé's music label. "Beyoncé saw our YouTube video online, and that's because so many people shared it, and it created a buzz," Chlöe told Rolling Stone.
Having the legendary Beyoncé as a mentor not only helped the sisters navigate the industry, but it also inspired them to put out quality work. "We're having such a blast," Chlöe said during an interview with BBC. "Just building our craft and being really happy and making memories." According to Pitchfork, in 2018 Chloe x Halle dropped their debut studio album "The Kids Are Alright" which quickly solidified their mark in the music scene. That project also earned them a Grammy nomination for Best Urban Contemporary Album and another for Best New Artist. 
Although the dynamic duo was beginning to become a force among their peers, the sisters were also blowing up individually. Here's the real reason why they chose to part ways. 
Chloe Bailey always knew she would eventually go solo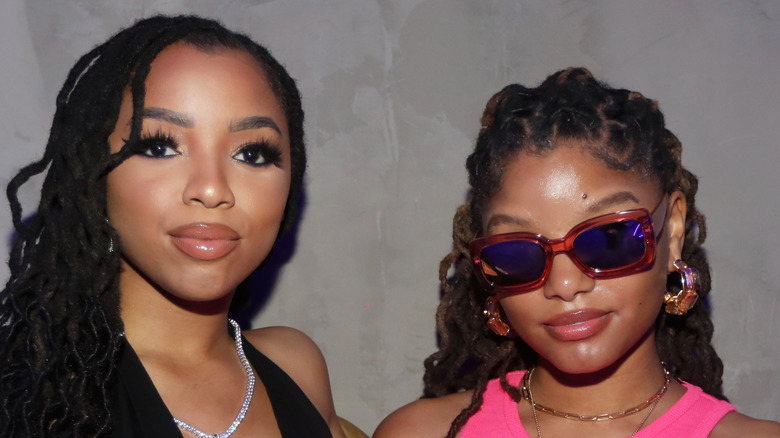 Thaddaeus Mcadams/Getty Images
During an appearance on the "Tamron Hall Show," Chlöe Bailey opened up about why her and her sister Halle Bailey started exploring solo opportunities. The singer expressed it happened "naturally" and also made it very clear that her and Halle were not at odds. In fact, Halle landed the major role of Ariel in "The Little Mermaid" which ultimately separated the two for more than eight months. 
"It was really hard for the both of us, we had separation anxiety almost," Chlöe told host Tamron Hall. "We both knew one day we'd do our own projects, we just didn't know it would come so fast," she confessed. While Halle was out in London filming the live-action remake, Chlöe was back home working on new music which eventually sparked the beginning of her solo career. "I just kept creating, and it just kept piling up and piling up," she said. "I was like, well, 'I gotta do something with it.'" According to Revolt, Chlöe released her debut single "Have Mercy" in September 2021 and within weeks it was a major hit. The music video alone has garnered over 75 million views. And, that's not all. 
The song climbed to the No. 1 spot on Billboard's Mainstream R&B/Hip-Hop Airplay chart and also debuted on Billboard's Hot R&B Songs chart with a whopping 13.8 million U.S. streams. Although "Have Mercy" was a huge success, Chlöe was just getting started. 
Chloe Bailey is ready to release her debut solo album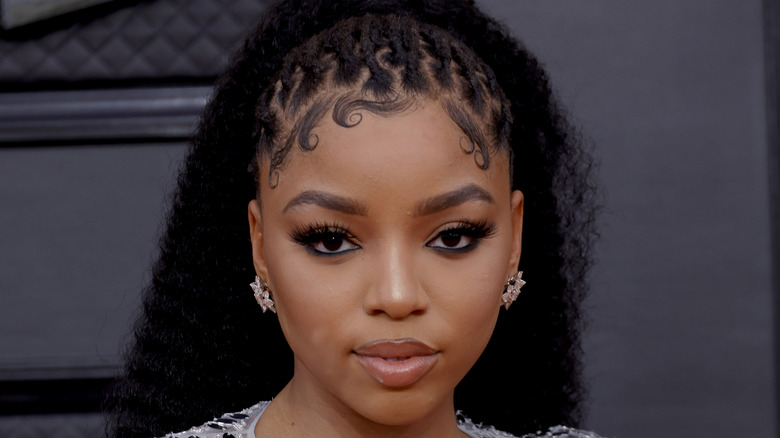 Frazer Harrison/Getty Images
In April, Chlöe Bailey released her second highly anticipated single titled "Treat Me" which is slated to be a part of her upcoming solo album. During an interview with Pop Sugar, Bailey admitted it is "wayyy too hot to handle." Bailey has been teasing this particular body of work for a year now and opened up to Billboard about feeling "liberated" and "happy" during the process of creating this album. "I'm wrapping it up with such bad-b**** energy," she told the outlet. 
While fans have been on the edge awaiting updates on when Bailey plans to release her project, the "Surprise" singer finally has some good news to share. "The album is done," Bailey said during an interview with the Associated Press. "It's just getting mixed right now, but it's all about the timing."  
While the details surrounding a release date, track list, or even expected features are still scarce, fans are really excited to see Bailey's solo career take off to new heights.