Unexpected Exclusions From Naomi Judd's Will Have Been Revealed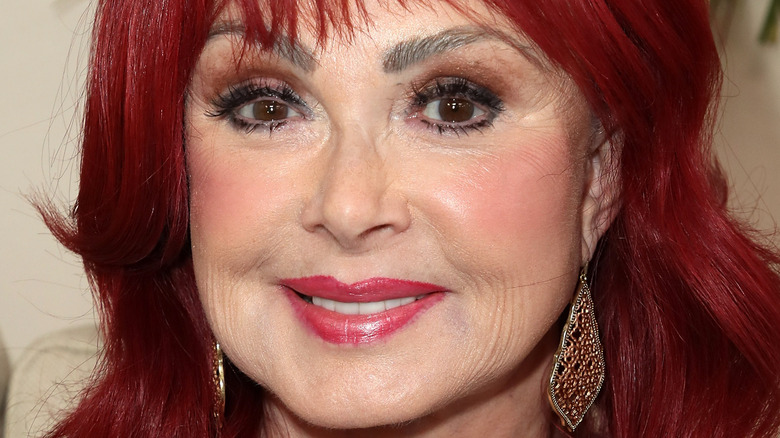 David Livingston/Getty Images
Three months after Naomi Judd's death, new details about who she passed her assets onto in her will have been disclosed.
Naomi died in April at the age of 76, one day before she and her daughter Wynonna Judd were set to be inducted into the Country Music Hall of Fame, per Page Six. At the time, Wynonna – alongside her sister, Ashley Judd – took to social media to announce their mother's passing saying they lost their "beautiful mother to the disease of mental illness." The next day, the two joined the Country Music Hall of Fame stage to honor their mother. "My mama loved you so much," Ashley told the audience in attendance. "It was your affection for her that did keep her going in the last years."
Naomi had been open regarding her struggles with mental health in the past. In 2017, the country music star revealed at one time she couldn't get off the couch. "I was so depressed that I couldn't move. I wouldn't even brush my teeth or get out of my PJs," she said. "My husband and my girlfriends and Ashley would come over and I would just go upstairs and lock the door to my bedroom... you become immobilized." But while Naomi chronicled her struggles, she also voiced an important message to fans: that they were never alone. Now, months following Naomi's death, her will has been revealed along with what assets her family members will get to continue to honor her.
Ashley and Wynonna Judd were not included in Naomi Judd's will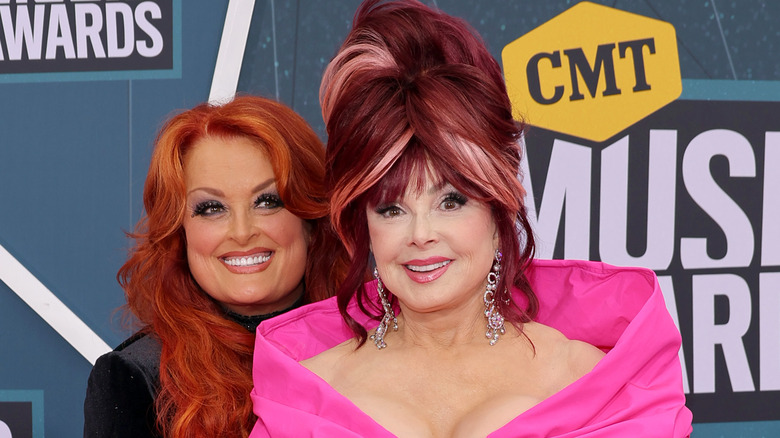 Mike Coppola/Getty Images
Following Naomi Judd's death, two people left out of the country music stars include her own daughters, Wynonna and Ashley Judd. Instead of her daughters, Naomi left her husband, Larry Strickland, to be the executor of her will.
According to Page Six, Naomi's will states that Strickland has the "full authority and discretion" over what she left behind. With that, Strickland was given full permission from his wife to make any needed decisions and does not need an opinion or permission from the courts, attorney, or any other beneficiary that Naomi listed to do so. In addition, Naomi wrote that Strickland would be financially reimbursed for matters related to her passing including "attorney's and accountant's fees, and reasonable expenses." If anything were to happen to Strickland, Naomi had appointed her brother-in-law, Reginald Strickland, to be the executor alongside Daniel Kris Wiatr, the president of the law firm Naomi used for her will, Wiatr & Associates.
While Wynonna and Ashley were both excluded from the will, it was written on the paperwork that at the time, Naomi herself was in a good mental state and had a "disposing memory" when she made the decisions for her estate in 2017. The will is worth $25 million, per Yahoo! Entertainment. Following the news, while neither Wynonna nor Ashley has spoken out about the details regarding the will, the two have instead been vocal about keeping their mom's memory alive.
Ashley and Wynonna Judd continue to honor their mom, despite not being in the will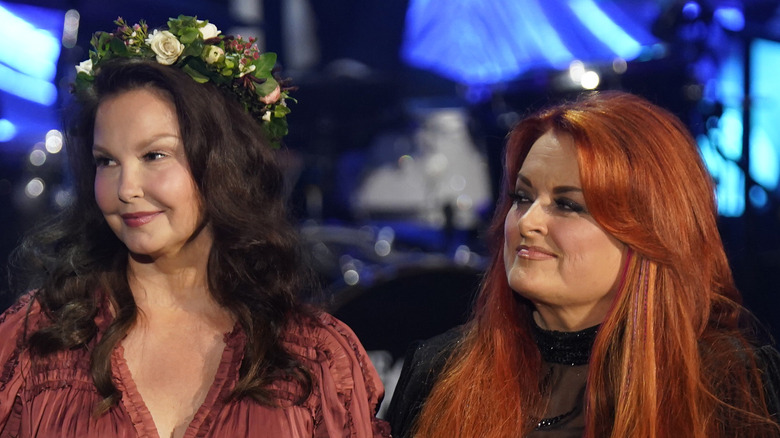 Mickey Bernal/Getty Images
While neither Wynonna nor Ashley Judd were included in Naomi Judd's will, that does not necessarily mean the two will not receive anything. As executor, Larry Strickland is the one who is to ensure that all of Naomi's belongings are given to those they were appointed to — and that could include Ashley and Wynonna.
But whether or not Ashley or Wynonna receive anything from their mother doesn't seem to matter to them as far as the public can tell. Instead, following Naomi's death, the two have been vocal about honoring their mom. Taking to Instagram, Wynonna wrote a heartfelt message about the messiness of grief, but how she was working through it, with her mom in spirit. "I DO know, that as corny as it sounds, 'Love Can Build A Bridge.' I find myself humming the song that Mom wrote," she said. "I will continue to fight for my faith, for my SELF, for my family, and I WILL continue to show up and sing."
Similarly in July, Ashley joined the "Healing with David Kessler" podcast, saying she understands now that as a kid, her mom was doing "the best she could" and that as an adult she's learned she had no part in her mother's mental struggles. Rather, she simply hopes her mother was able to leave any guilt behind as she left the physical world. "Because certainly on my end, all was forgiven long ago," Ashley said.