What Happened To Cedric Martinez From RHOBH?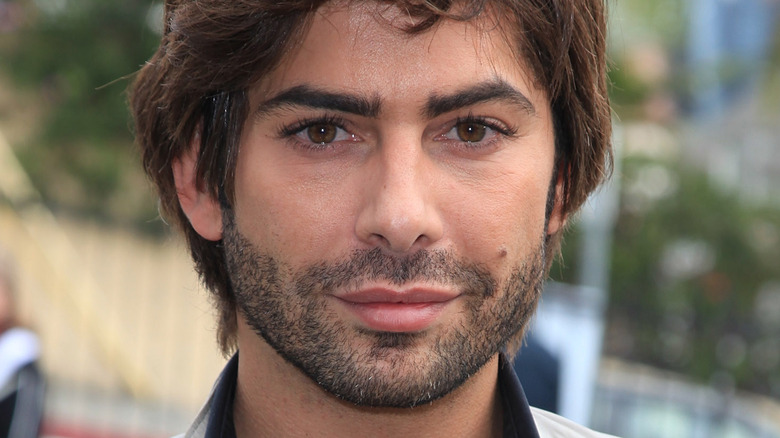 Angela Weiss/Getty Images
The following article includes mentions of domestic abuse and attempted suicide.
Season 1 of "The Real Housewives of Beverly Hills" didn't just introduce viewers to a bevvy of Bravolebrities who would grace their television screens for the next decade. During those early days, Lisa Vanderpump had a live-in male BFF named Cedric Martinez.
In a 2011 interview with E! News (via Today), Martinez explained how he ended up on "RHOBH." He said that he had been a close friend and confidant of Vanderpump for over a decade, and while he was living in London, he worked at her club there. On the "Reality Life with Kate Casey" podcast, he recounted how he eventually moved to Los Angeles, where he helped Vanderpump open her Villa Blanca restaurant. When Bravo came a-knockin' with an offer to audition for "RHOBH," Martinez claimed Vanderpump used her relationship with him to make herself more attractive to the show's producers. "She kind of dropped, at the audition, that this gay man was living with her," he recalled.
But, by the time the show actually started filming about a year later, Martinez and Vanderpump were no longer on good terms, and he wasn't living with her. However, he agreed to play the part of her Speedo-rocking permanent houseguest for the sake of the show. This turned out to be a recipe for disaster, and their bad blood eventually led to Martinez's permanent departure from the series. So, what's he been up to since then?
Cedric Martinez needed help getting out of an abusive relationship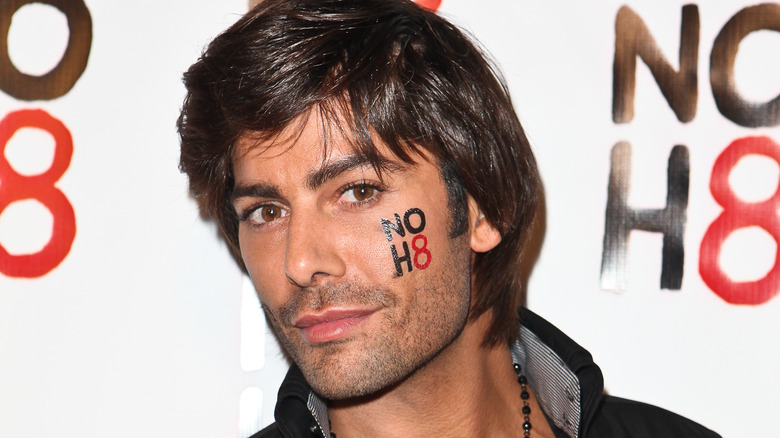 Chelsea Lauren/Getty Images
In a 2011 interview with Us Weekly, Lisa Vanderpump's husband, Ken Todd, accused Cedric Martinez of threatening to spill secrets about the couple to the public during a heated argument. So, when Martinez showed up to SUR uninvited in a Season 2 episode of "The Real Housewives of Beverly Hills," he naturally received an icy reception from Vanderpump — and that was the last viewers saw of him on the show. However, he tried to capitalize on his 15 minutes of fame by publishing a memoir titled "The Real Permanent Houseguest of Beverly Hills" in 2016, and when he appeared on the "Reality Life with Kate Casey" podcast a year later, he revealed he was trying to sell the idea for a food-themed game show, while working in the hospitality industry and peddling hoverboards.
But in the immediate aftermath of his dramatic exit, Martinez revealed that he struggled to pick up the pieces. "I was pushed so hard that I did try to OD. I was rushed to the hospital," he said. "After what happened, nobody wanted to hire me." His life took another dark turn when he ended up in an abusive relationship, which former "RHOBH" star Dana Wilkey spoke about in a 2021 appearance on the "Behind the Velvet Rope" podcast. She revealed that one of Martinez's Instagram followers actually created a GoFundMe page for him, and the money from it helped him leave his abuser.
If you or someone you know is dealing with domestic abuse, you can call the National Domestic Violence Hotline at 1−800−799−7233. You can also find more information, resources, and support at their website.
If you or anyone you know is having suicidal thoughts, please call the National Suicide Prevention Lifeline by dialing 988 or by calling 1-800-273-TALK (8255)​.
Cedric Martinez continued to haunt The Real Housewives of Beverly Hills
When Brandi Glanville joined "The Real Housewives of Beverly Hills," she claimed she and Lisa Vanderpump's former housemate were good buds from back in their modeling days. But, in 2014, Cedric Martinez told Radar that this was a lie, as was Glanville's claim that Vanderpump had gotten him deported. "It's mildly amusing that whenever they need an interesting story line, they use me," he said. But Martinez was the one trying to stir up drama in 2020, when he took to Instagram to accuse Vanderpump's husband of hitting on another woman. That same year, former *NSYNC member Lance Bass mentioned Martinez on "Watch What Happens Live" while he and Vanderpump were reminiscing about how they met. "We won't talk about how we know each other. We don't talk about that person," Bass said, per "The Daily Dish." On the "Reality Life with Kate Casey" podcast, Martinez revealed that he and Bass used to date, and he accused Vanderpump of trying to use their relationship to gain additional publicity for her restaurant.
In October 2020, Martinez told Heavy that he had moved back to his home country of France, and he opened up about his brief reality career. "There was no highlight after I left the show. I don't think people understand that this was a complete disaster," he said. "It did absolutely nothing but bring me grief and placed me in danger. ... Reality shows should be banned."