JoJo Siwa's Mom Jessalynn Roasts Candace Cameron Bure's Character Amid Ongoing Feud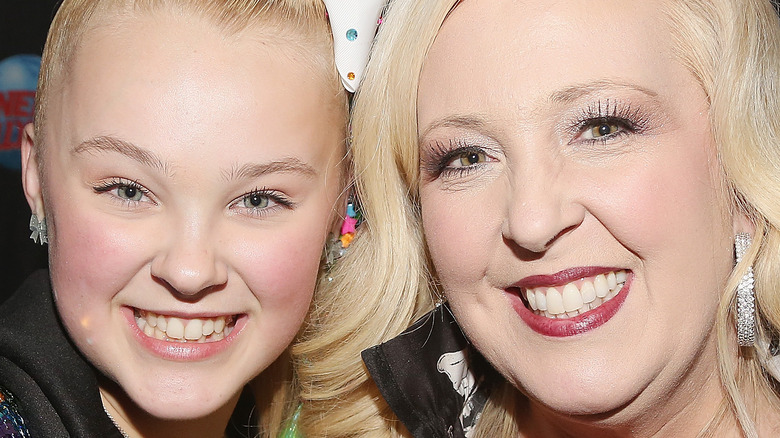 Bruce Glikas/Getty Images
The drama between JoJo Siwa and Candace Cameron Bure doesn't appear to be ending anytime soon. The conflict began after Siwa participated in a TikTok trend and revealed that Bure was the "rudest celebrity" she has ever met. In response to the TikTok clip, Bure posted a video on Instagram and detailed a recent conversation she had with Siwa about the spat.
"She actually didn't want to tell me because she said it's so silly, she felt bad and that's why it just wasn't a big deal to her," Bure said. "But then she said, 'I met you at the Fuller House premiere when I was 11 years old, and we were all on the red carpet. I had come up to you and said, 'Can I have a picture with you?' and you said to me, 'Not right now.' And then proceeded to do what you were doing and take pictures with other people on the red carpet.'"
Days later, Siwa later confirmed to Page Six that she and the "Fuller House" actor were able to reconcile during their conversation. "She apologized, and we talked. It was cool. It was nice," Siwa said. However, Siwa's mother, Jessalynn Siwa, appears to have a very different take on the entire ordeal.
JoJo Siwa's mom calls out Candace Cameron Bure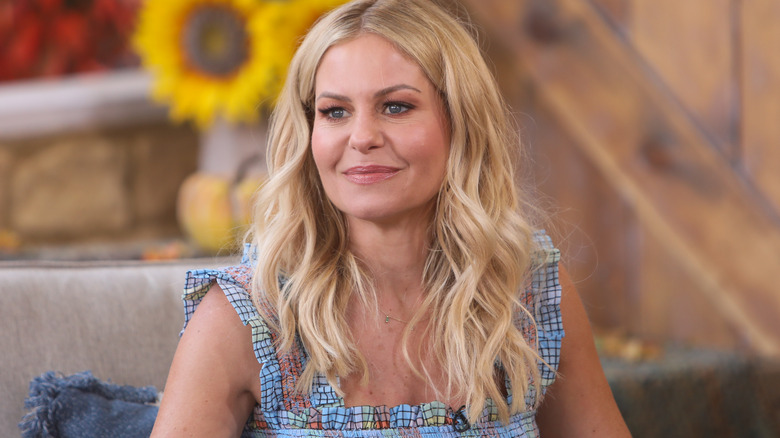 Paul Archuleta/Getty Images
Despite a seemingly peaceful end to a bizarre feud, JoJo Siwa's mom is now slamming Candace Cameron Bure amid the messy drama. On August 1, Jessalynn Siwa shared a previously-aired video on Instagram in which she detailed the "sour" encounter with Bure. In the clip, Jessalynn claimed that when Jojo asked the actor for a photo at a "Fuller House" afterparty, Bure responded, "Not now, maybe later."
"At the end of the day this story, it's not about a simple photo it's about how you treat people," Jessalynn captioned the clip. "Real, genuine kindness always goes a long way. It's super easy to quote a Bible verse when everyone is looking at you but morals are what you have when no one is looking."
However, Jessalynn isn't the only one taking jabs at Bure. Hillary Duff's husband, Matthew Koma decided to jump into the controversy and threw shade at the "Christmas Town" star. In a TikTok video, the indie rocker poked fun at Bure after she posted a video of herself dancing to "Born in the USA." "Yeah, that song you're playing? Yeah. It's about veterans coming home from Vietnam and being treated like s***," Kemo said. Adding, "It's not about the 4th of July."