Why Rachel Nichols Once Got Called Out By Michael Jordan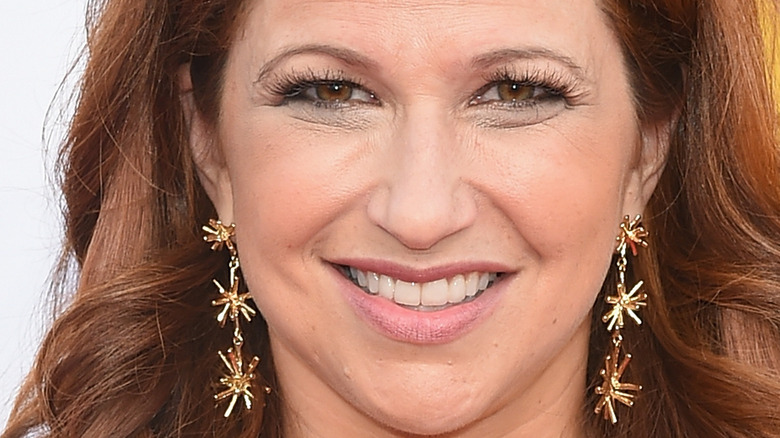 Jamie Mccarthy/Getty Images
Sportscaster Rachel Nichols was named by Sports Illustrated as "the country's most impactful and prominent female sports journalist" in 2014. During her career, she's covered the "Big Four" professional sports leagues. She eventually settled at ESPN, hosting an NBA show called "The Jump" while making between $1.5 to $2 million per year, according to Yahoo Sports.
However, Nichols came into controversy in 2021 when The New York Times shared comments Nichols made about a fellow reporter, Maria Taylor. Taylor, who is Black, was chosen over Nichols to provide coverage of the NBA Finals. Nichols was caught on a recorded phone call saying that Taylor only earned the spot as a result of ESPN trying to mend its "crappy longtime record on diversity."
As the Daily Mail reported, Nichols faced tremendous backlash from the comments and lost her spot on the sports network. Although the New York Post noted that Nichols was officially released from her ESPN contract and free to pursue other opportunities, she's yet to land at a new outlet. Early in her career, she was called out by one of the greatest sports stars of all time.
Michael Jordan noticed Rachel Nichols never spoke up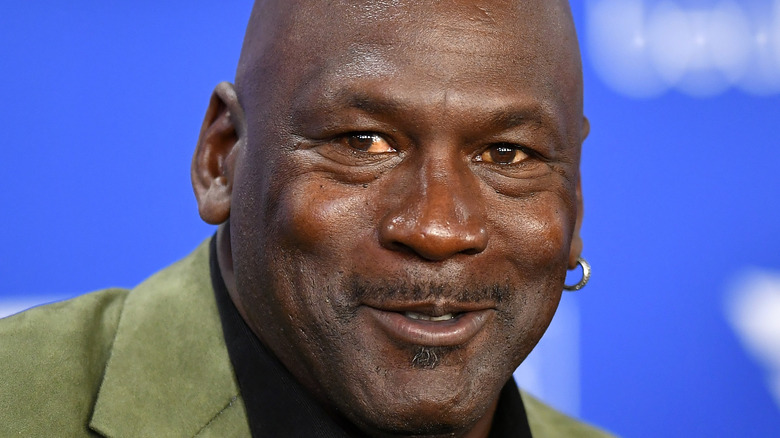 Aurelien Meunier/Getty Images
In May 2021, Rachel Nichols appeared on Showtime Basketball's "All the Smoke" podcast. When reflecting on some of the most memorable moments of her career, she shared one of her early encounters with Jordan. "In basketball, I grew up thinking Michael Jordan was Michael f****** Jordan," she said. "And the fact that in college I got to, like, sit there behind a notebook and he occasionally spoke to me when I would be terrified ... I didn't talk for the first three or four practices that we covered."
While she tried to blend into the background, Jordan took notice of her and her silence. "By, like, the fourth time, he just, like, looked at me in the middle of a press clump of people and was like, 'What? You don't speak?'"
Fans of Nichols' show, "The Jump," may have recalled the story from an episode in which Nichols and two guests recounted their first experience with the NBA legend. In that rendition of the story, she noted that Jordan's willingness to open up to her prompted other players to do the same, which "made a big difference early in [her] career." It's also worth noting that Jordan is known for his unapologetic call-outs. Perhaps in an effort to convince herself the moment wasn't personal, Nichols created a compilation of the baller's most out-of-pocket moments through "The Last Dance" docuseries. 
There's no resentment between Rachel Nichols and Michael Jordan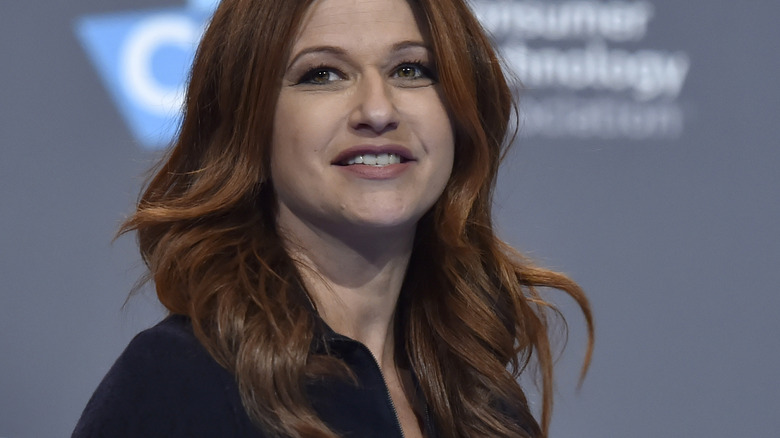 David Becker/Getty Images
As her career continued, Rachel Nichols didn't seem to harbor any hard feelings toward Michael Jordan. While their first encounter may have been intense, she heavily promoted the 14-time All-Star throughout her ESPN show. In one episode of "The Jump," Nichols sought to figure out what made Jordan's shoe line so iconic.
Nichols also used her show to highlight Jordan's statement following the murder of George Floyd. Jordan, who is the only Black NBA team owner, said, "I am deeply saddened, truly pained and plain angry ... I stand with those who are calling out the ingrained racism and violence toward people of color in our country ... Our unified voice needs to put pressure on our leaders to change our laws, or else we need to use our vote to create systemic change." Jordan went on to share that he and his brand would donate $100 million to Black Lives Matter over the next ten years—news that Nichols tweeted out. 
His history with Nichols, coupled with his passion for justice, makes it easy to wonder how he feels about the controversial reporter today. In the wake of the scandal, professional basketball players like Ja Morant and Kevin Porter Jr. made their support of Maria Taylor clear. However, Jordan has not made any public statements about her ESPN firing.