Britney Spears Is Taking Aim At An Unexpected Target In Latest Instagram Post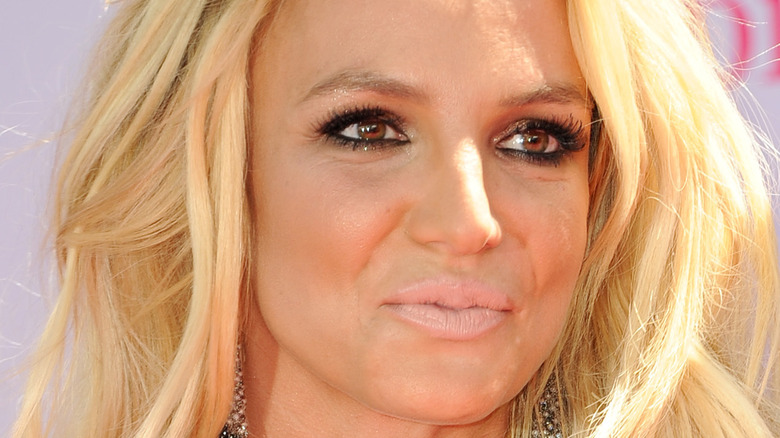 Tinseltown/Shutterstock
Following the termination of her conservatorship, Britney Spears has regained her freedom and her voice, and she's wasted no time in using it. Using her Instagram account, which has nearly 42 million followers, she's fired back at the institutions that persecuted her and the fellow celebrities that failed to defend her.
In a now-deleted post, via Harper's Bazaar, Spears reflected on an interview she did with Diane Sawyer following her infamous breakup with Justin Timberlake. "Do we dare forget the Diane Sawyer interview in my apartment almost 20 years ago?" she wrote. "I was a baby." The outlet went on to report that Spears called out the state of California for the lack of protection they provided her.
However, it would appear that even America's most populous state wasn't a large enough target for Spears' long-suppressed rage. In her latest post, she has her eyes on a 2,000 year-old institution, and she doesn't hold back.
Britney Spears called out the Catholic Church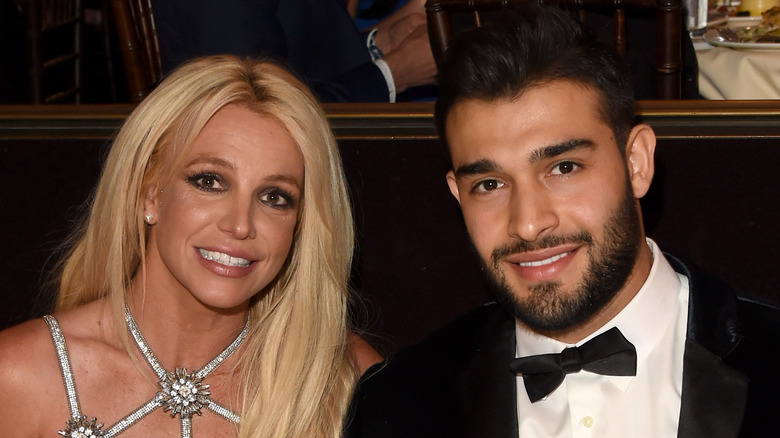 J. Merritt/Getty Images
As Vogue reported, Britney Spears and the model Sam Asghari wed in June 2022. The wedding was somewhat private, taking place at the couple's Los Angeles home. While pictures from the event, shared by Cosmopolitan, make the day appear beautiful, Spears has now shared that the venue was not her first choice.
The "Toxic" singer shared a photo to her Instagram of a wedding inside a Catholic church. "This is where I originally wanted to get married during COVID," she wrote in her caption. She praised the beautiful location and noted that, at the time, the church was closed because of the pandemic. When it reopened, however, she still wasn't permitted to use the venue. "They said I had to be Catholic and go through TEST !!!! Isn't church supposed to be open to all ????"
Of course, many were ready to take Spears' side. "Queen ended them," wrote one fan. Others were less impressed, writing, "Giiiirrll this is a MESS! To get married in the Catholic Church yes you have to be catholic it's not just a random venue." Regardless of its location, the Spears-Asghari wedding still have some iconic attendees, which one person perfectly noted, "I think God was at your wedding. Along with Selena Gomez of course."