Wendy Williams' New Marriage Rumors Fully Explained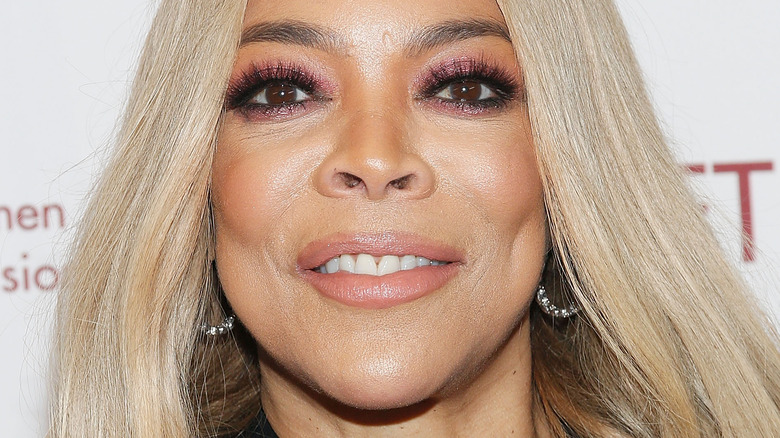 Lars Niki/Getty Images
Wendy Williams has been dealing with a lot this past year. Back in September 2021, the legendary talk show host tested positive for COVID-19 and as a result of safety measures, the 13th season premiere of "The Wendy Williams Show" was pushed back to a later date, according to CNN. However, instead of getting better, the symptoms of her Graves' disease and thyroid condition started to worsen as well, which eventually resulted in Williams taking a 6-month hiatus from her show, per ET. 
"We want her health to be her top priority," according to a statement obtained by the outlet. "As soon as she's ready, she will be back in her treasured purple chair." However, viewers never got to experience her iconic return, and instead "The Wendy Williams Show" was canceled after more than 13 years, Variety reported. Aside from her health issues and the cancellation of her show, Williams also dealt with a very messy divorce just a few years prior. According to Us Weekly, her and her husband of 22 years called it quits after it came to light that he fathered a child with his alleged mistress. 
"I never thought that I would be in this position," Williams told The New York Times. "I'm a very forgiving person, but there's one thing that I could never be a part of, and that one thing happened." But, again, despite all that she has endured these past few years, Williams remains resilient and is ready to say "I Do" again. 
Wend Williams apparently got 'carried away'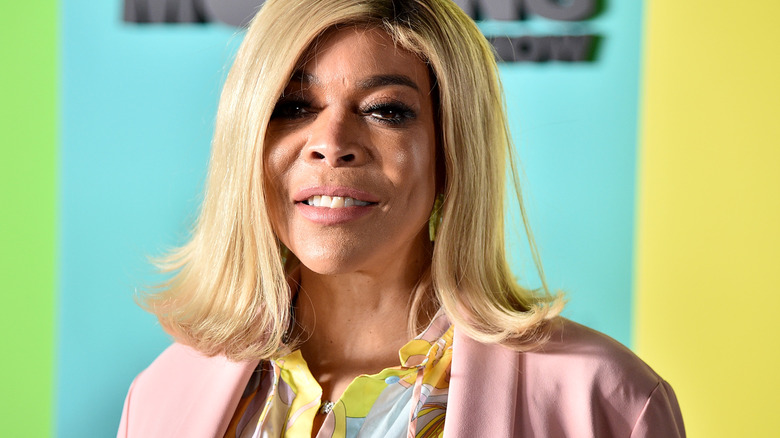 Theo Wargo/Getty Images
According to Hollywood Unlocked, Wendy Williams briefly spoke with CEO Jason Lee to discuss her new relationship status. The television host claimed to be married to an NYPD officer who goes by the name Henry. While Williams didn't offer any additional information about her new husband, she did note she is trying to remain positive through it all. And to ensure she has a clear mind, Williams confessed to Lee that she told her team to "keep her family away from her" and only wanted to be around her son Kevin Hunter Jr.
However, it appears the broadcaster might have called Lee to speak marriage into existence because according to Page Six, she is not actually married, a rep for Williams confirmed. "That's inaccurate," William Selby told the outlet. "She is excited about a new relationship and probably got carried away in conversation." And, this isn't the first time Williams miscommunicated her relationship status.
Back in 2019, the television personality made claims she was involved with Dr. Darrin Porcher, a retired NYPD officer and criminal justice professor, according to Daily Mail. However, Porcher quickly refuted those claims and instead made it clear that he was just an employee. "It's flattering to hear, but it's not the case," he told the outlet. "I just worked security for her for a couple of weeks after she filed for divorce [from Kevin Hunter]." While Williams may not be married just yet, that shouldn't stop her from manifesting.