Lisa Rinna Makes A Confession About Her Recent Messy Behavior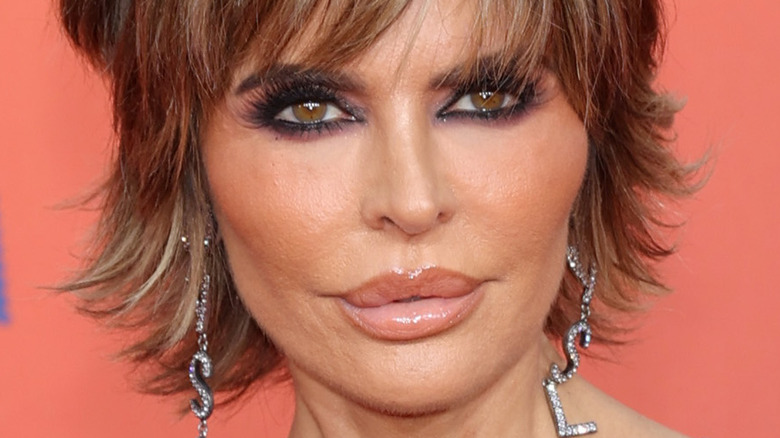 Rich Polk/Getty Images
Lisa Rinna has been stirring up major controversy on social media with her long-winded rants and racist behavior. Rinna was fighting with her "The Real Housewives of Beverly Hills" co-star Garcelle Beauvais, and responded to criticism online in an insensitive way when accused of being racist. In a since-deleted Instagram Story, Rinna said, "We fight on our show, [but] if we fight with Garcelle [Beauvais], we are all of a sudden called racist" (via Us Weekly). "That's bulls**t. I will not accept that." She also told viewers who were triggered by her behavior to go watch "The Real Housewives of Dubai," which caused her to receive even more backlash online.
In July, Rinna also told her haters to get lost in a vulgar and immature way on Instagram (via Heavy). She later blamed her actions on the fact that she's been grieving the death of her mother, who died in November 2021, according to People. In a brief apology online, the "RHOBH" star claimed that she's been struggling and that her behavior should not be taken personally, but fans were not buying it.
Rinna's recent behavior on social media has caused an overwhelming amount of criticism directed her way. Social media users have even spread the word to boycott Rinna's businesses, such as Rinna Beauty. Others are encouraging viewers to boycott "RHOBH" until the franchise gets rid of Rinna entirely. But now, the reality star finally opened up about her messy behavior online during an interview.
Lisa Rinna admits she's been a 'nightmare'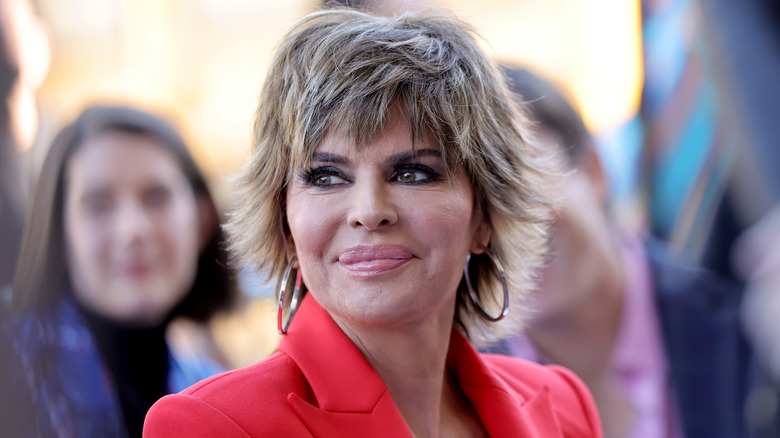 Amy Sussman/Getty Images
Andy Cohen chose Lisa Rinna to be a guest on the August 3 episode of "Watch What Happens Live" and that decision alone caused the internet to explode with reactions full of anger and disappointment. During the segment, Cohen asked the reality star about her rage-posting on social media and gave Rinna the opportunity to explain herself. When she hesitated to truly own her behavior by saying, "you can call me what you want," the "WWHL" host responded with "a double disaster" (via People). That comment seemed to probe a more honest and in-depth response from Rinna.
"Andy, I've just been a nightmare right now, that's all I can tell you. I have been a flipping nightmare," Rinna replied. "I know it, I acknowledge it, I have tried to fix it as much as I can. So let's hope it gets better." Cohen told her that he hopes she fixes things because she makes so much trouble for herself. He added, "You know what the funny thing is? It's all in your hands. It's all in your control."
Viewers, however, were not impressed by Rinna's response and continued to tell Cohen to fire her from "RHOBH." One fan tweeted, "This rinse and repeat apology is getting old. @Andy it's [time] to retire Lisa Rinna's reckless mouth for good!" It's unclear what the future holds for Rinna, so fans will have to stick around to see if her behavior will have consequences.