Maddox Jolie-Pitt Is Celebrating A Major Milestone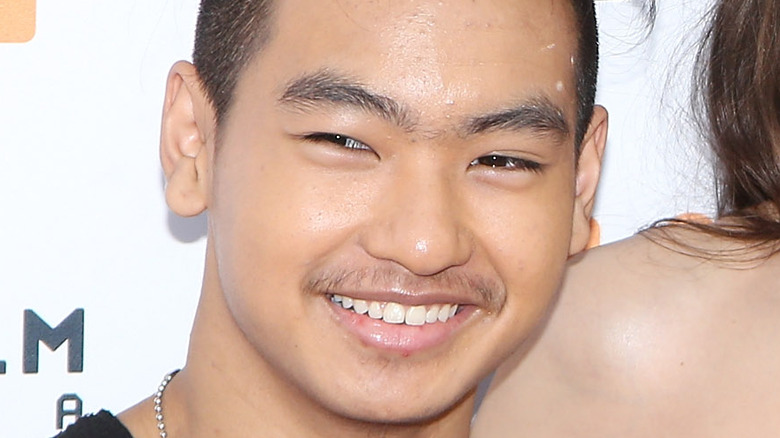 Michael Tran/Getty Images
Maddox Jolie-Pitt changed Angelina Jolie's life in several ways. Up until Jolie adopted Maddox in 2002, she was known as the rebel femme fatale who carried Billy Bob Thornton's blood around her neck in a vial and raised eyebrows for her interesting relationship with her brother, James Haven. "It's strange, I never wanted to have a baby," the "Girl, Interrupted" star told The Associated Press in 2016 (via Daily Mail). "I never wanted to be pregnant. I never babysat. I never thought of myself as a mother."
That changed when the Oscar winner met a newborn Cambodian baby while visiting an orphanage during the filming of "Lara Croft: Tomb Raider" in the Southeast Asian country. "[It became] suddenly very clear to me that my son was in the country, somewhere," she said. In addition to opening the doors for motherhood, her experience shooting in the war-torn country inspired Jolie to engage in humanitarian work. "I discovered things about what's happening in the world. Like my eyes started to open," she told NY Rock magazine in 2001.
After bringing Maddox into her life, Jolie went on to adopt two other children, Zahara from Ethiopia in 2005 and Pax from Vietnam in 2007. Between the two adoptions, Jolie and ex-husband Brad Pitt welcomed their first biological child, Shiloh, in Namibia, BBC reported. A year after Pax, Jolie and Pitt had twins, Us Weekly noted. And it all started with Maddox, who is celebrating a major milestone that'll make you feel really old. 
Maddox Jolie-Pitt is celebrating his 21st birthday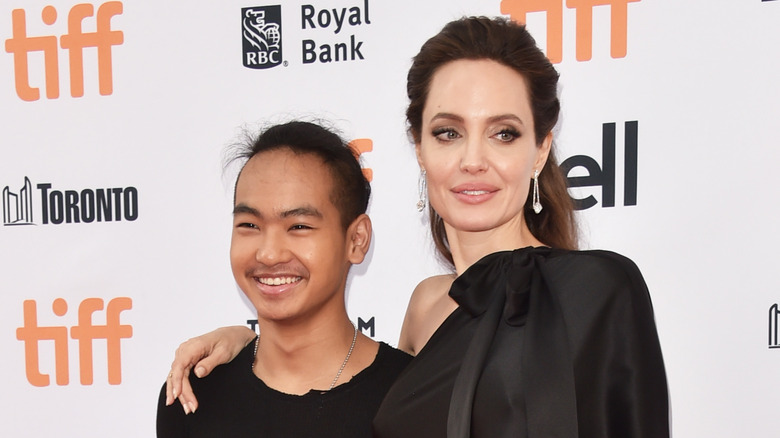 Alberto E. Rodriguez/Getty Images
Maddox Jolie-Pitt is a full-blown adult now. On August 5, Angelina Jolie and Brad Pitt's eldest child turned 21, Entertainment Tonight reported. While many youngsters mark the milestone by going out to bars and flashing their IDs in front of the bartenders, Maddox has a different plan in mind. Angelina Jolie and Brad Pitt's eldest child will celebrate the occasion with his family. Proving he's a great big brother, Maddox will dedicate his birthday weekend to helping his sister Zahara pack and move to Atlanta, GA, where she will start attending Spelman College in the fall, Vanity Fair reported. 
Well, Maddox won't be celebrating in the presence of his entire family. The occasion has also highlighted Maddox's strained relationship with Pitt. "[Pitt] sent him a gift for his 21st birthday and a loving note as a last ditch effort to make amends, but never heard back," a source told InTouch Weekly. Maddox distanced himself from Pitt amid his parents' separation in 2016, when the then-teenager was allegedly attacked by his father on a plane, The Cut reported. 
In March 2021, Maddox even testified against Pitt in custody proceedings after Jolie accused her ex-husband of domestic violence, according to Us Weekly. Things between father and son have calmed down since then, but Maddox doesn't seem interested in mending their relationship. "He doesn't completely hate Brad," shared an insider. "He's happy that his dad got help and is sober now."