Rosie O'Donnell Pushes Back On Her Daughter's Childhood Claims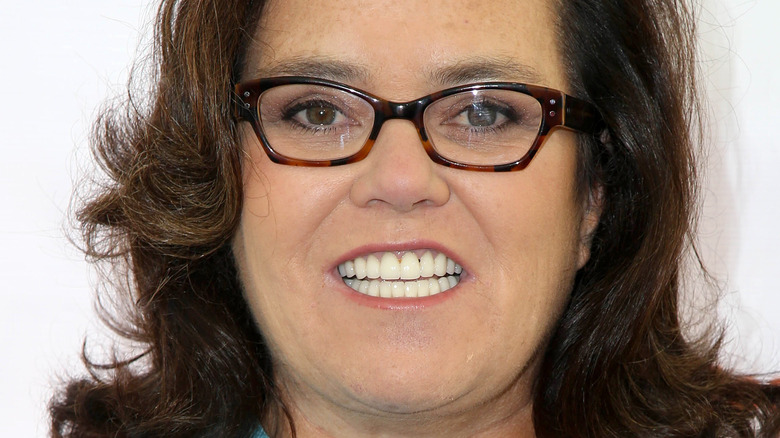 Kathy Hutchins/Shutterstock
Don't worry, nobody's in trouble. Rosie O'Donnell isn't mad, she's just disappointed. On her TikTok, O'Donnell's daughter Vivienne made some claims about what it was like growing up with O'Donnell as a mother — and now the comedian herself has pushed back. Moms and daughters, amirite? 
"I love all these comments about how Rosie kept my life 'normal,'" the teen said on her social media with a laugh. "No offense mom. No. That never happened." Vivienne went on to say that her mother didn't keep her children "informed" of certain things. "Once I would find out, she'd be like, 'Vivi, come on, you know that! Like, you know that,'" Vivienne said, imitating O'Donnell's voice. But Vivienne also said some nice things. "She has done so much for me, and I'm so incredibly, incredibly thankful for her, but one thing she's not done is normal."
Of course, O'Donnell, who knows her way around a TikTok herself, had something to say to her daughter in response.
Rosie O'Donnell says she was totally normal
In response to her daughter Vivienne's claim that she was not "normal," Rosie O'Donnell took to TikTok. "Vivi! What do you mean I didn't do anything normal," the talkshow host asked. "I did normal things. I'm normal. I'm totally normal!" O'Donnell also included some good-natured motherly threats. "Jeez Viv," she said. "I'm gonna tell some secrets about you!" In another TikTok, O'Donnell responded to Vivienne's TikTok claim that she never explained to her daughter that the beautiful woman who always came to her birthday parties was Madonna. "Viv you forgot to say how mad you got at me when you found out that it was Madonna."
Vivienne is the fourth of O'Donnell's five children, according to Hollywood Life, and her youngest with ex-wife Kelli Carpenter. Vivienne's older siblings are Parker, Chelsea, and Blake, who O'Donnell shares with Carpenter. O'Donnell adopted her youngest child, Dakota, with her second wife, Michelle Rounds, who died in 2017. The fact that O'Donnell is very family-oriented is obvious. The comedian posts pictures of all her kids — and her grandkids — all the time. For example, O'Donnell captioned an adorable selfie with Vivienne on Instagram, "Me n beautiful Vivi." This is so cute, though.