Inside Shanna Moakler's Rocky Relationship With Daughter Alabama Barker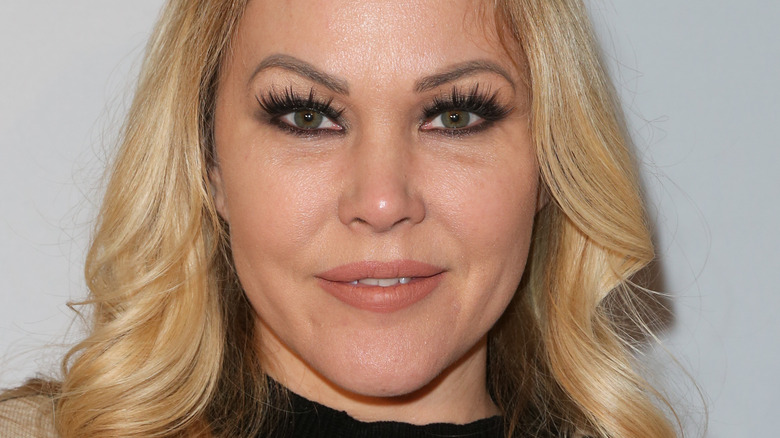 Paul Archuleta/Getty Images
Long before he became Kourtney Kardashian's PDA-loving partner, Travis Barker was married to Shanna Moakler, a former beauty queen and model. Per Cosmopolitan, Travis and Moakler tied the knot in 2004 and remained married until 2006 when the musician filed for divorce. They soon got back together, only to finally split up in 2008.
Even though their separation was over a decade ago, Moakler at one point had reservations about Travis' new relationship with Kardashian. "I'm very much over my ex. It's been a long time," she told People in a May 2021 interview. "However, do I think some of the PDA that he's doing with her is weird? [Yes]."
Moakler would later accuse Kardashian's family of breaking up hers, telling TMZ, "My family is broken because of this family, and now my kids and I are alienated from each other because of another sister in the family." But even though it was clearly a shade directed at Travis' relationship with Kardashian, Moakler's kids with Travis — Landon and Alabama Barker — were particularly pissed. This seemingly was the beginning of the beauty queen's rocky relationship with her daughter.
Alabama Barker accused Shanna Moakler of being absent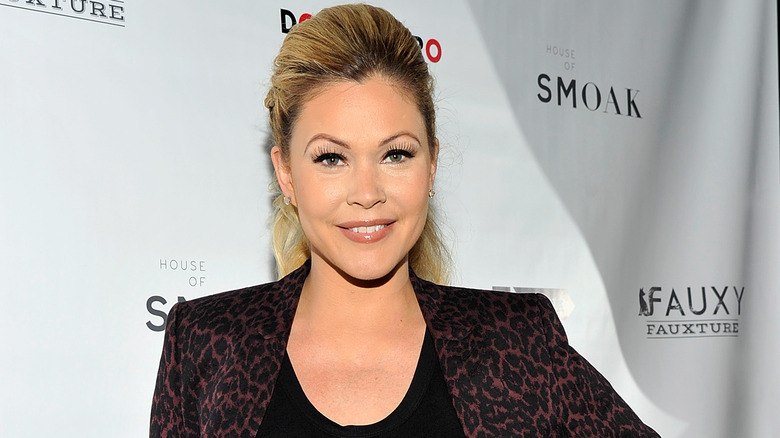 John M. Heller/Getty Images
In May 2021, Alabama Barker seemingly took a swipe at her mom Shanna Moakler when she shared a TikTok video of herself lip-syncing to Kehlani's "The Letter," a song off her 2015 album "You Should Be Here." "And every girl needs a mother / And damn it, I needed you / Instead you dug for cover/ And you ran from the truth/ And like kids do/ You waited around for proof," the lyrics read, per Genius.
A few days later, Alabama shared yet another post on Instagram, accusing Moakler of being an absent mother. "Did your mom ask to see you on Mother's Day cause mine didn't? I'm done keeping a secret, reality shows," Alabama wrote (via Hollywood Life). Similarly, Alabama's brother Landon Barker three jabs at Moakler, accusing her of not being as present in their lives as their dad Travis Barker.
Moakler has however since refuted Landon and Alabama's claims, telling People in May 2021 that her kids will always be a priority. "I know one day my children will see through the fame and money machine they have been thrust into and realize their mother loves and will always be there for them," she added. 
Shanna Moakler is in a great place with Alabama now
Shanna Moakler and Alabama Barker may have had their share of drama, but these days, the mother-daughter duo get along just fine. Speaking to Us Weekly, the former beauty queen revealed that while Travis Barker's relationship with Kourtney Kardashian did affect her relationship with her kids, they all are "in an amazing place," and "have a great relationship with one another." And not only is Alabama back on good terms with her mom, but she is also helping her get back on the dating scene. "Shanna's actively looking for a new boyfriend," a source told Us Weekly. Her daughter helped her set up a profile on a dating app and was helping her swipe left and right."
In addition to mending the relationship with her kids, Moakler is also seemingly on good terms with Travis and Kardashian. In a statement released to E! News following the musician's health scare back in June, Moakler thanked fans for their love and support, adding that she knows Travis "is in great hands and surrounded by loving support and the best medical teams available and his beautiful wife Kourtney." 
With all parties getting along just fine, there's no doubt we would be seeing some adorable mother-daughter moments between Moakler and Alabama in the future to come.