Lisa Rinna And Kim Richard's RHOBH Feud Fully Explained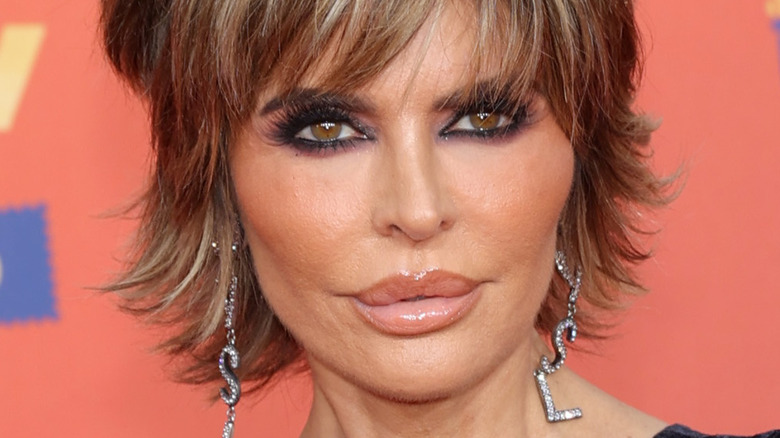 Rich Polk/Getty Images
The women of Bravo's "The Real Housewives of Beverly Hills" are known for providing fans with more than a little drama. The hit reality show — which premiered in 2010 — has had its fair share of cast mixups since its inception. In 2014, the network tapped actor Lisa Rinna to join the crew, alongside fellow soap star Eileen Davidson. Davidson exited after three seasons, but Rinna became an instant fan favorite and has remained on the popular series ever since. Rinna later revealed that she was almost part of the original cast but was rejected by producer Andy Cohen at the time.
"I went in and made a tape and they came to the house and filmed a little sizzle reel," Rinna recalled in Dave Quinn's "Not All Diamonds and Rosé: The Inside Story of The Real Housewives from the People Who Lived It" (via People). And, while Rinna would have fit into the glitzy life of the Los Angeles housewives perfectly, Cohen ultimately wanted "real women" who were not famous.
However, years later, Rinna joined the cast and has continued to make her mark on the show. And, in typical housewife-fashion, Rinna's addition to the show resulted in an explosive feud with cast member Kim Richards.
Lisa Rinna and Kim Richards got into several fights
Before her reported firing after Season 5 of "The Real Housewives of Beverly Hills," Kim Richards got into a messy altercation with Lisa Rinna. While at dinner during a trip to Amsterdam, Rinna questioned Richards' sobriety. Richards, unhappy with Rinna's seemingly shady concern, then responded, "Let's talk about the husband." The comment, which seemingly suggested that Rinna's husband was involved in an undisclosed incident, incited the actor, who then lunged at Richards. As the other housewives attempted to separate the two, Rinna threw a drink at Richards and also smashed a wine glass on the table. And, while the fight has become one of the most intense moments in "RHOBH" history, it wasn't the last time Rinna and Richards got into a spat.
When Richards returned for a guest appearance in Season 7, she confronted Rinna about spreading a rumor that she was "close to death." The drama continued at the season's reunion, despite previous attempts to reconcile. During the special, Richards returned a stuffed bunny her grandson was gifted by Rinna, because it didn't have "the right energy."
Lisa Rinna and Kim Richards appear to have reconciled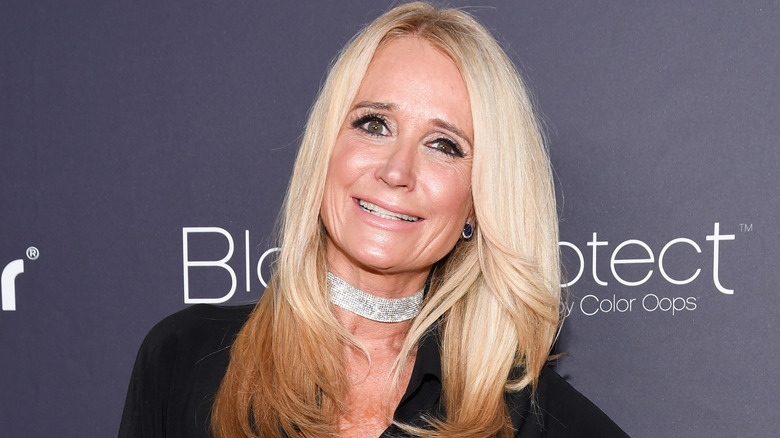 Tara Ziemba/Getty Images
Despite their complicated history, Lisa Rinna and Kim Richards seem to have found common ground thanks to an unlikely coupling. During an appearance on "Watch What Happens Live with Andy Cohen: BravoCon 2019 Special," Richards revealed that her son-in-law's brother was dating Rinna's daughter Amelia Hamlin. "For those of you who don't know, my daughter's husband [Thayer Wiederhorn] has five siblings, and his brother is dating Lisa's daughter Amelia," Richards said. Adding, "So we realized the other night that we could be in-laws. And I said to Lisa the other night, this is pretty crazy; this is our karma for fighting. We may have to look at each other for the rest of our lives."
It also appears the insinuations Richards made about Rinna's husband during the infamous Amsterdam showdown were completely false. Rinna made the revelation in response to an unrelated comment by Kathy Hilton on Instagram. "I remember when you first got on the show you called me and said 'What Kim said about Harry, she made it all up you know that right?' and I just said I know she did Kathy," Rinna wrote (via Page Six).
So, it looks like everything's drama-free between the two Beverly Hills housewives — for now, at least.