The Real Reason Jada Pinkett Smith Says She And Will Won't Get Divorced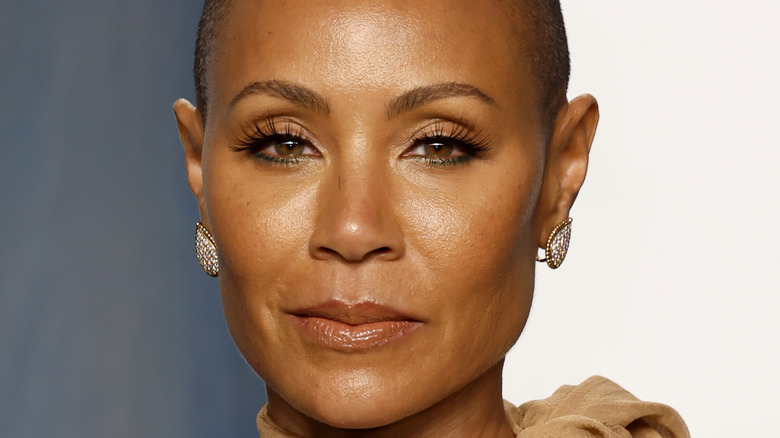 Frazer Harrison/Getty Images
Will Smith and Jada Pinkett Smith's marriage has been a topic of discussion in recent years. In June 2020, singer August Alsina revealed the shocking news that he had been involved in an extramarital "entanglement" with Pinkett Smith, which Smith was said to have approved of. "I actually sat down with Will and had a conversation due to the transformation from their marriage to life partnership that they've spoken on several times," Alsina told Angela Yee. "He gave me his blessing."
And while Pinkett Smith's reps initially denied Alsina's claim, she later sat down with her husband to discuss the issue. "There's some healing that needs to happen...so I'm bringing myself to The Red Table," Pinkett Smith tweeted. During their conversation, which aired on Facebook Watch's "Red Table Talk," Pinkett Smith confirmed she had an affair, but denied Smith ever explicitly gave his blessing.
The messy ordeal seemed to exacerbate the public's interest in the famous couple. However, Pinkett Smith has made it very clear that she and Smith will never get divorced.
Jada Pinkett Smith says she is not 'mature' enough to get divorced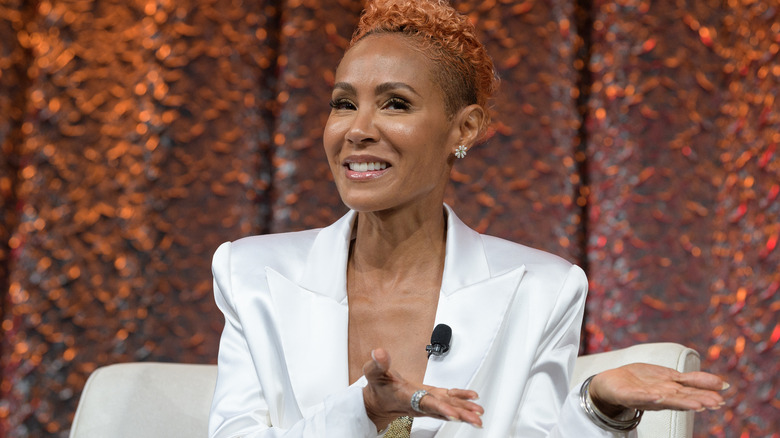 Jason Koerner/Getty Images
Jada Pinkett Smith has made no secret of her love for her husband, Will Smith. The couple, who wed in 1997, have faced bizarre speculation about their nearly 30-year marriage. In 2013, rumors began to surface that Smith was having an affair with his "Focus" co-star Margot Robbie — which Robbie later denied. Pinkett Smith herself has previously addressed rumors that she and Smith had an open marriage. "I've always told Will, 'You can do whatever you want as long as you can look at yourself in the mirror and be OK,'" Pinkett Smith told HuffPost Live (via E! News).
Despite their complex marriage, Pinkett Smith has repeatedly emphasized that divorce is not an option for the couple. "For me personally, I'm not mature enough to have a divorce," Pinkett Smith revealed on a 2018 episode of "Red Table Talk." "I'm just not. I don't think I would ever be mature enough. I don't."
Will Smith proves he loves his wife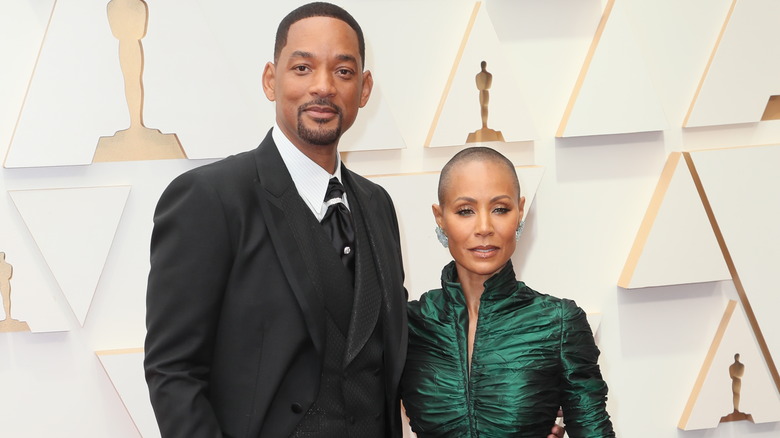 David Livingston/Getty Images
For his part, Will Smith has similarly discussed his devotion to his marriage, and explained that he has never connected with anyone more than he does with his wife. "Me and Jada, to this day, if we start talking, it's four hours. It's four hours if we exchange a sentence. It's the center of why we've been able to sustain and why we are still together," he told Oprah Winfrey on Apple TV+'s "The Oprah Conversation." He added, "I've never met another person that I connect with in conversation more blissfully and productively than Jada." Smith also confirmed that he and the "Girls Trip" actor separated for a brief time, but shut down the rumors about the couple swinging.
Since then, Smith has shown an even more stunning display of his love for Pinkett Smith — per the infamous slap heard around the world. The altercation, which saw Smith storm the Oscars stage and slap Chris Rock after he made a joke about Pinkett Smith, has resulted in the "Gemini Man" star receiving a 10-year ban from the Academy of Motion Picture Arts and Sciences. Smith has since apologized for his actions, but has not spoken to Rock face-to-face.