What Really Caused Pat Sajak's Health Scare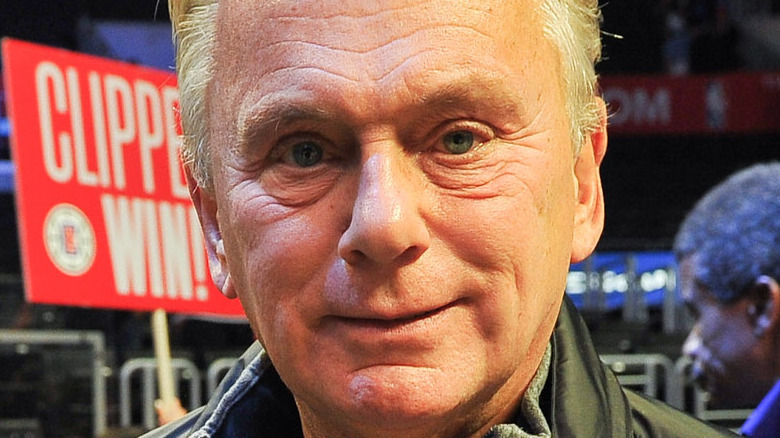 Allen Berezovsky/Getty Images
Pat Sajak, long known as the host of "Wheel of Fortune," has been in the public eye since at least 1981, when he began his decades-long career hosting the show so many Americans love. In 2021, it was even announced that he will continue his hosting duties for "Wheel of Fortune" until at least 2024, when he will be 77 years old. Given this record, and the clear commitment he has to the show he loves, it took many fans by surprise when Sajak did not appear on the show for several episodes in late 2019 — the very same year that he broke the record for longest-serving game show host in American history. 
This is in fact due to a health scare that many viewers may have forgotten about, or didn't know about all together. As some may remember, he was forced to undergo emergency surgery, and has since recovered and is doing alright. But what really caused Sajak's health scare? Well, the answer may be more serious than you might think.  
Pat Sajak had emergency intestinal surgery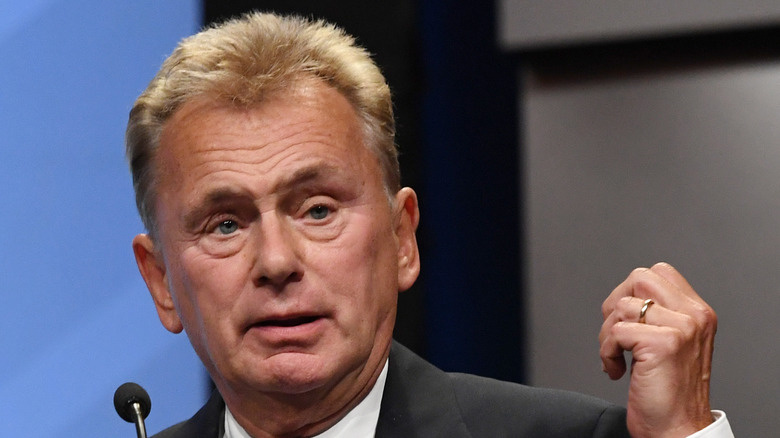 Ethan Miller/Getty Images
In November 2019, Pat Sajak was forced to undergo emergency surgery to remove a blockage in his intestines, according to People. The operation was successful, and he was back to his hosting duties by the end of December. However, the experience was not easy for him, and he spoke very candidly afterward about what it was like having to undergo such an intensive operation.
In an interview with ABC's "Good Morning America" shortly after the surgery, Sajak revealed what happened. After a normal morning walk he had with his daughter, he suddenly felt "horrific pain" in his stomach upon returning home. Within less than three hours, he was on the operating table. "It was that quick, and that intense," he said. 
"I was in a fetal position, lying on the bed," he went on, adding that the pain was "excruciating." "They try to give you various drugs for the pain, and none of it — none — was working." Suddenly, however, the pain went away, and he thought, "This must be death. This must be what death is like." However, that feeling turned out to be the drugs taking effect, and he recovered shortly after the surgery completed. Near the end of November that year, he appeared to be in good spirits while attending a hockey game with his daughter in Washington, D.C. He then tweeted jokingly tweeted about discussing "politics," "gender issues," and "climate change" at Thanksgiving dinner, per E! Online.
Vanna White thought there was no way she could take Pat Sajak's place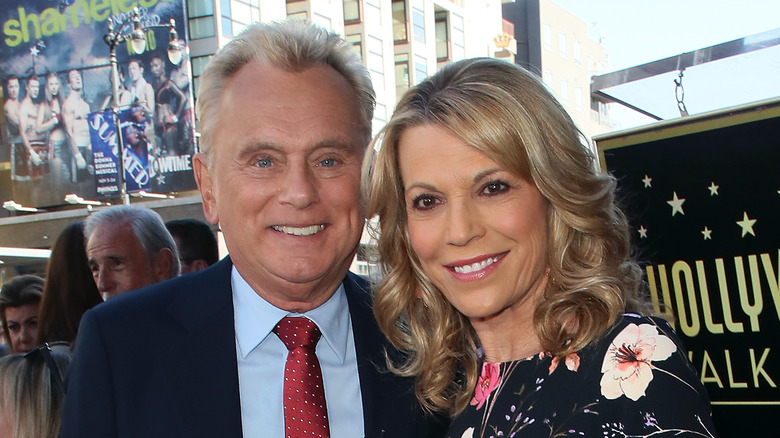 David Livingston/Getty Images
Given how inextricably Pat Sajak seems to be tied to his show, it is no surprise that his longtime co-host and presenter, Vanna White, was devastated upon learning of Sajak's health scare. 
"It was horrible, just horrible," White recalled in her own interview with ABC's "Good Morning America" in December 2019. "I mean, we've been together 37 years, and it's not the same ... It just felt weird without him being on the set ... I was scared to death." She added that when the producers approached her about temporarily hosting the show in his place, she was astonished. "There's no way," she recalled her first thought being. "I don't pay attention to Pat!" However, she did end up hosting, and her episodes went swimmingly. In the end, she did not have to worry about committing to any hosting duties long-term. 
On December 9, 2019, shortly before the airing of her pre-taped episode — but after Sajak had recovered — White promoted her first-time hosting duties on Twitter by saying she was "excited and nervous." On November 11, several days after his surgery but while he was still in recovery, White tweeted a picture of the two of them together, writing that "Wheel of Fortune" without Sajak is like "a word without vowels." "I'll fill in the blanks until you return," she reassured the hospitalized host, adding humorously, "Don't worry, your job is safe! Well, pretty safe."