Inside NCIS Star Pauley Perrette's History With Kamala Harris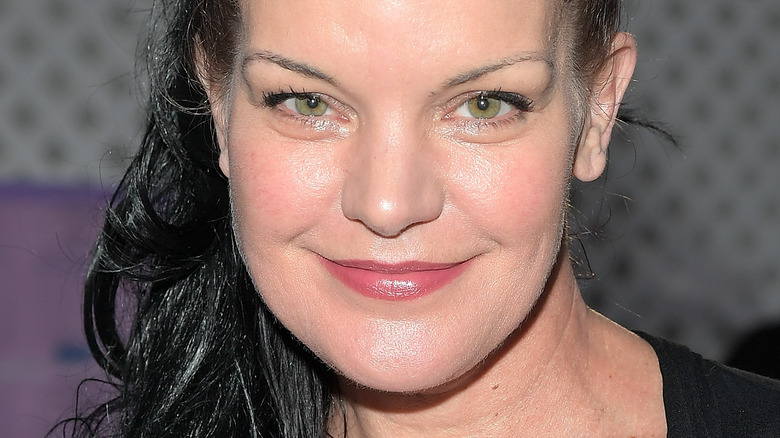 Charley Gallay/Getty Images
Pauley Perrette is best known as portraying forensic specialist Abby Sciuto in the long-running CBS procedural crime drama, "NCIS," from 2003 to 2018. However, she is also known for her personal activism, having given her support to numerous charitable organizations and causes over the years — most notably animal rescue shelters and food banks. During her engagement to British Marine Thomas Arklie, for instance, she even announced that they would not wed until everyone — gay couples included — were able to, in opposition to California's Proposition 8, a state constitutional amendment which banned same-sex marriage after it was passed in 2008. 
"I consider myself a civil rights activist before I consider myself an actress," Perrette said in 2008 (via CTV News). "I've always been very involved in civil rights. I really believe [gay marriage] is the biggest civil rights issue of our generation."
Like her legendary character, Perrette also originally intended to go into a career in government, as she originally wanted to become an FBI agent, per The Atlanta Journal-Constitution, and even studied criminology at college. It is no surprise, then, that Perrette has been unafraid to voice her opinions regarding the current administration, and even has a history with Vice President Kamala Harris. 
Pauley Perrette reveals heartwarming story involving Kamala Harris
In November 2020, shortly after Joe Biden and Kamala Harris were elected President and Vice President of the United States, Pauley Perrette shared a story on Twitter concerning her and Harris. After she was physically attacked by a homeless man outside her Hollywood Hills home in 2015, Perrette revealed, Harris personally called her, and was, in Perrette's words, "almost in tears worried." At the time, Harris was the Attorney General of California, the state in which the attack took place and Perrette lived. Perrette went on to say of Harris, "She is the REAL THING! She's AWESOME!" 
Perrette was responding to Tyler Gordon, a then-14-year-old boy who posted his excitement after having also been personally called by Harris, who thanked him for the portrait he drew of her and posted online a few days prior. Gordon expressed hope in his original post that Harris would see the artwork, so was overjoyed when she personally contacted him. "SEE!" Perrette wrote in her reply. "I've been telling y'all how amazing [Kamala Harris] is."
Pauley Perrette predicted Kamala Harris might be president one day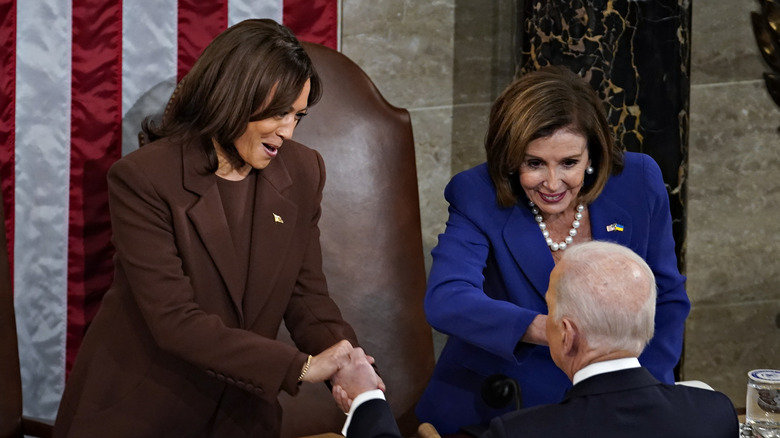 Al Drago-Pool/Getty Images
Kamala Harris arguably first rose to national prominence in 2015, when she announced she would be running for U.S. Senate to fill the seat of Barbara Boxer — a seat which she eventually won. Pauley Perrette was an early supporter of Harris during this campaign, tweeting at least thrice on November 10, 2015 her support for the then-Attorney General, who she met at an event. In two of the tweets, she also expressed her hope that one day Harris would become president. These tweets came only two days before Perrette was attacked by a homeless man, and subsequently received a call from Harris.
Naturally, the day Harris announced she would be running for president in January 2019, Perrette was quick to endorse her, revealing that she had known the Attorney General for "over a decade." "She's brilliant," Perrette tweeted. "I've been begging her to run. She'd be a great president. Proud of my friend." In March 2020, after Harris had dropped out of the race, Perrette encouraged Biden to pick Harris as a running mate. "AND BIDEN yes to [Kamala Harris] VP!" she tweeted.
Of course, Harris, along with Biden, were eventually elected to the White House. Though she is not president, many analysts have tagged the California native as a frontrunner for a future presidential bid. And, given their long history, Perrette will undoubtably be standing by her side if and when Harris decides to run.