What You Should Know About Mckenna Grace's Music Career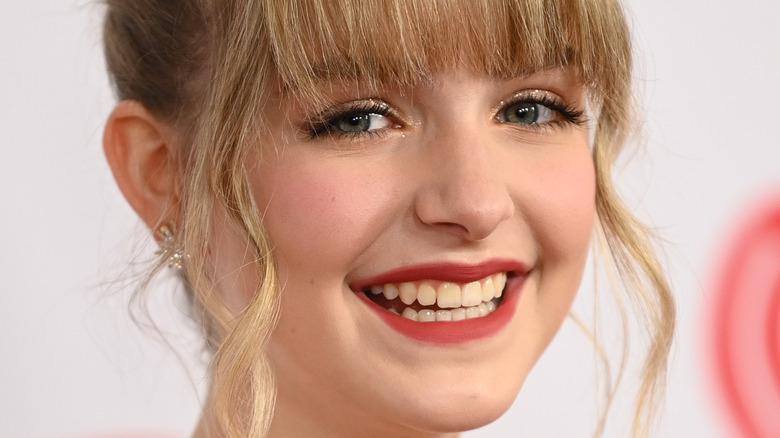 Bryan Bedder/Getty Images
Mckenna Grace went from a child star to a big-time Hollywood actor in just a few years. Grace got her first major television role at the age of 5 when she was cast in the Disney XD series, "Crash & Bernstein." Shortly after Grace starred on the Disney network, she snagged a reoccurring role on the CBS hit series "The Young and The Restless" and she appeared on notable television shows and films, like "CSI: Cyber," "Captain Marvel," and "Once Upon a Time," to name a few, per IMDb.
During an interview with SBJCT Journal, Grace opened up about always having a passion for acting. In fact, if it wasn't for her persistence about wanting to take classes, her story probably would've turned out a bit different. "I got inspired by watching Shirley Temple and begged my mom for acting classes," she told the outlet. "I [finally] got her to agree and somehow now I'm in LA doing films 10 years later." The "Gifted" star also expressed her thoughts on being a child actor and how she manages to stay grounded after being in the business for so long. "The key to not becoming jaded or whatnot is just enjoying what you're doing and to always keep being thankful," Grace said. "It's important to remember that life can change at any moment."
Aside from being an Emmy-nominated actor, Grace also has a booming music career and found an incredible way to incorporate her love for both. 
Mckenna Grace can act and sing
Not only did Mckenna Grace star in the iconic film "Ghostbusters: Afterlife," but her very first single "Haunted House" also made an appearance at the end of the movie. "Being part of Ghostbusters is a highlight of my film journey and having my first single be part of it is one of the greatest honors of my life," she tweeted. According to Entertainment Weekly, Grace grew inspiration for the record during the pandemic when she was dealing with a really difficult time in her life. 
"I wanted to write a song about how even after someone's not in your life anymore, their memory never really leaves you," the singer said in a statement obtained by the outlet. "You could take it as a breakup song, but it could also be about a friend or a family member or any kind of relationship that's ended." Although Grace is just now letting the world in to her musical talent, she isn't new to the process. In fact, she's been doing it since she was just 11. "It's always been something I've been very passionate about," she wrote on her official site. "I wrote my first song on ukulele when I was 11 years old about my friend Faith who passed away." 
After "Haunted House" hit the big screen, Grace made the decision to go all in when it came to her music career, and she's got a lot of great things in store for her fans.
Mckenna Grace released three singles this year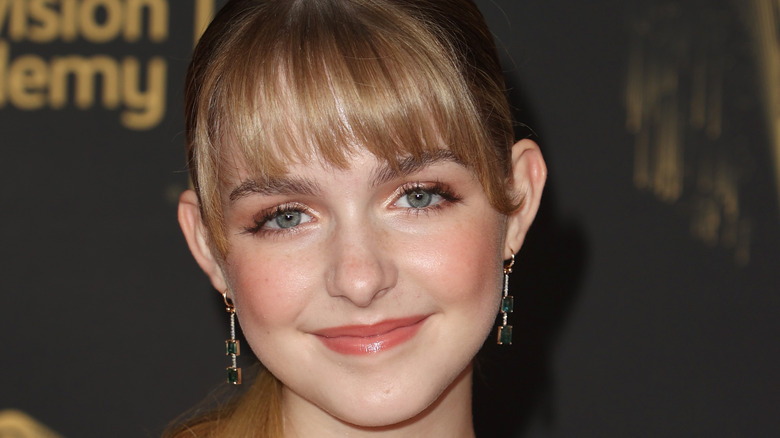 Kevin Winter/Getty Images
Mckenna Grace has proven that she isn't just an actor, but she's also a rising singer and songwriter who is serious about her craft. "I sing and write all of my own music and I play a lot of instruments—the ukulele, guitar and piano," she told Los Angeles Confidential. "Music has always been a big part of my life." Although making music isn't something new for Grace, she is still anxious to let everyone in on what she's essentially been working on. "I'm really excited for the world to be able to see and hear everything that I've been up to behind the scenes," she added.
After the success of "Haunted House," Grace released another personal record titled "do all my friends hate me?" in February. "I wrote that song while I was stuck in a two-week quarantine before a shoot in Canada," she said (via Out Now). "None of my friends were calling or texting me back, and it was all I had to focus on." The year 2022 is gearing up to be very impressive for the artist, because in addition to her previous singles, she also dropped "You Ruined Nirvana" and "Post Party Trauma." 
"I hope that people—somebody, at least—can find that kind of vibe with my music, where they want to listen to it and yell it and feel dramatic," she told Girls' Life. If she continues, she could be up for a Grammy too.