The Tragic Death Of Magnum P.I. Star Roger E. Mosley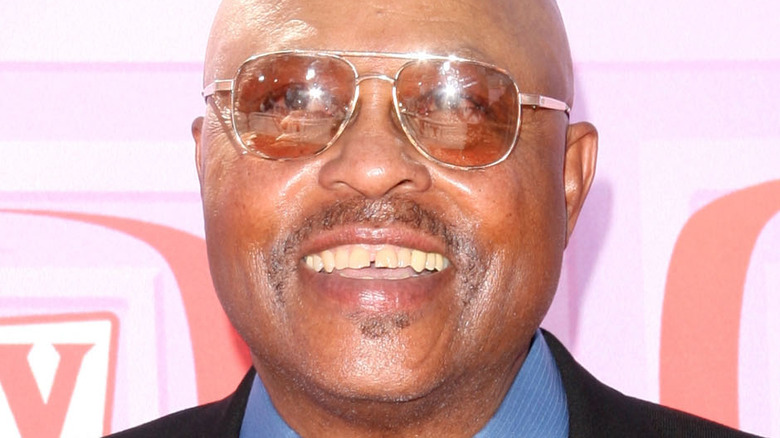 Jason Merritt/term/Getty Images
Roger E. Mosley, best known as helicopter pilot T.C. Calvin in "Magnum, P.I.," has died. The beloved 83-year-old actor's daughter Ch-a announced his passing on Facebook, writing, "Roger E. Mosley, my father, your friend, your 'coach Mosley' your 'T.C.' from Magnum P.I., passed away at 1:17 am. He was surrounded by family as he transcended peacefully." Mosley's daughter continued, "We could never mourn such an amazing man. He would HATE any crying done in his name. It is time to celebrate the legacy he left for us all."
The original "Magnum, P.I." series starred Tom Selleck as Thomas Magnum, as he solved crimes with his friends T.C. Calvin (Mosley) and Rick Wright (Larry Manetti). Mosley played the helicopter pilot for the iconic series' entire run, from 1980 to 1988. In 2019, Mosley guest-starred in the "Magnum, P.I." reboot series, playing Booky, a Vietnam vet, barber, and friend of the "new" T.C., played by Stephen Hill. After Mosley's guest appearance on the Magnum reboot, Hill told TV Line, "Roger and his beautiful wife Toni are proud of my take on the now-iconic character and expressed their enthusiasm to see me and my cast win." Hill told the outlet the actors exchanged gifts and signed autographs, saying, "The proverbial torch has been passed."
Here's a look back at the popular "Magnum, P.I." star's decades-long career.
Roger E. Mosley had a 40-year career and happy family life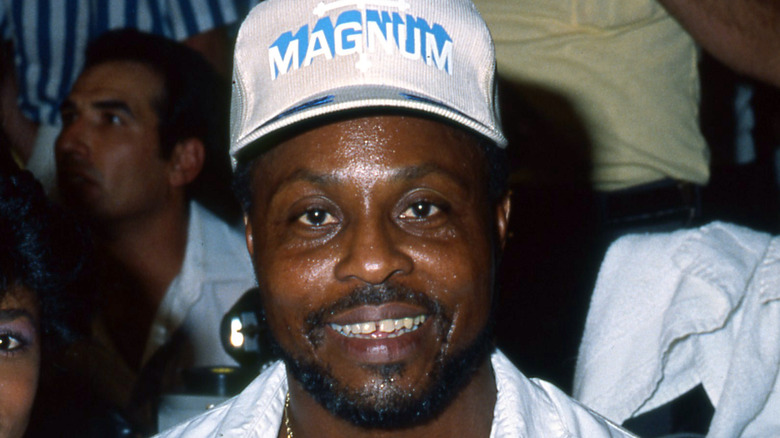 Donaldson Collection/Getty Images
"Magnum P.I." star Roger E. Mosley's 40-year acting career and happy family life brought him success both professionally and personally. Mosley and his wife Antoinette Laudermick were together for nearly 60 years and shared three children. Mosley's daughter Ch-a wrote on Facebook, "I will care for mommy, your love of almost 60 years. You raised me well, and she is in good hands. Rest easy." 
Professionally speaking, the actor played a helicopter pilot on "Magnum P.I.," but it turns out Mosley was also a real helicopter pilot! Stephen Hill of the new "Magnum" and Mosley were friends. In July, actor Stephen Hill tweeted: "Shout out to Roger E. Mosley who told me he would read books on the show because a black man with a book in his hand on T.V. was rare at the time."
Mosley had many acting credits and worked on some of the hottest television shows of his era, including "Love Boat," "Sanford and Son," "Kojak," "The Rockford Files," and more, according to TMZ. Fans of Mosley paid tribute to him on social media. One fan tweeted: "Awwwwhhh no! We lost OG TC/Booky." (The reference to Booky is from Mosley's guest-starring gig on the "Magnum" reboot.) Another fan tweeted: "No!!! RIP Sir & thank you for the wonderful memories." Our thoughts go out to Mosley's family and friends at this time.