Kylie Jenner Sparks Engagement Rumors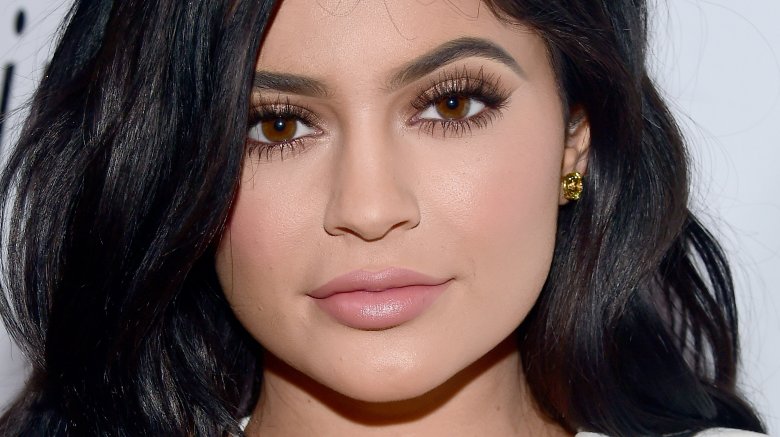 Getty Images
Is the Life of Kylie star engaged?
In a Snapchat video posted on Saturday, Nov. 11, 2017, Kylie Jenner flashed a sparkly new ring while driving to sister Kim Kardashian's baby shower. And, of course, the 20-year-old set the internet abuzz.
"Ok Kylie are you pregnant AND engaged?" one Twitter user wrote. "We need answers."
Considering that she's reportedly pregnant with her first child, it wouldn't be an outrageous idea for Jenner, 20, to be engaged to boyfriend Travis Scott, 25. However, TMZ previously reported that Jenner and Scott were nowhere near ready to wed. "They're still trying to figure out their relationship," a source told the gossip rag at the time.
This is hardly the first time that Jenner has teased a possible engagement on social media. Jenner previously ignited rumors of an engagement back in July 2016, when she was dating ex Tyga. After posting a photo of herself donning a huge diamond ring, she later revealed that it was simply a "promise ring."
The lesson to learn here? Not everything is what it seems when it comes to the youngest member of the Kardashian-Jenner family.
Jenner has yet to publicly acknowledge rumors of her pregnancy, despite sources telling multiple outlets that she's expecting a child—reportedly, a baby girl. As Nicki Swift previously reported, Jenner is said to have thrown a baby shower for herself on Sunday, Nov. 12, 2017, one day after sister Kim's own baby shower. The big event's theme was reportedly "pajama party."
While we wait for Jenner to address rumors of her growing family, read up on all the strange things about her relationship with Scott.