The One Question Andy Cohen Regrets Asking Oprah Winfrey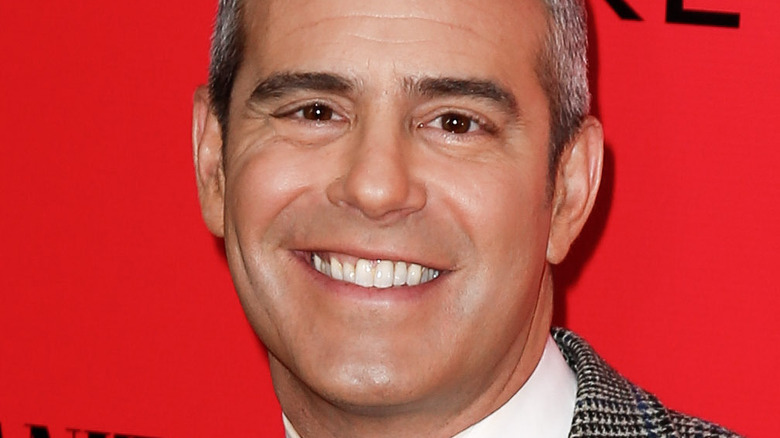 Debby Wong/Shutterstock
Oprah Winfrey's long-running syndicated talk show was once the preferred platform for all of A-list Hollywood's career triumphs, scandals, and redemptions. Since the show wrapped in 2010, Winfrey's moved on to other ventures, including starting her own TV network and producing scripted television. She's also made time to sit on the other side of the interview seat.
Arguably, the most famous interview occurred during a 2013 episode of "Watch What Happens Live," the late-night Bravo show, hosted by Andy Cohen. During Winfrey's appearance, Cohen conducted a  colorful interview where he, among other things, asked her about the last time she smoked weed. The most memorable moment, however, came when he asked the talk-show host if she'd "taken a dip in the lady pond."
Winfrey's response was swift: "No, I have not. No. No." 
Winfrey, who's been in a long-time partnership with Stedman Graham, was a good sport about the spicy interview, but Cohen still regrets the line of questioning. When asked, during a recent episode of "Watch What Happens Live," what question he most regrets asking his guest, he had this to say: "I very flippantly asked Oprah Winfrey if she had ever 'swam in the lady pond,'" Cohen revealed. "And it sounded so flip, and it just wasn't the time and she was taken aback and maybe that."
Well, you know they say hindsight is 20/20. Let's relive a couple of more moments that Andy Cohen may regret.
Andy Cohen has spoken out of turn before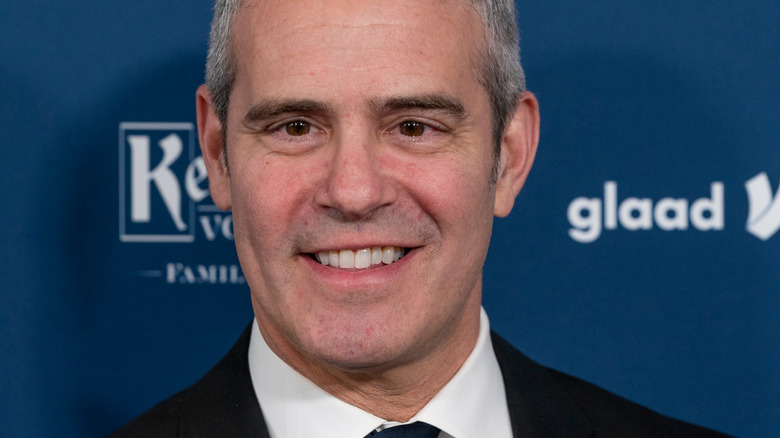 lev radin/Shutterstock
In addition to hosting "Watch What Happens Life," you probably know that Andy Cohen is also an executive producer of the "Real Housewives" franchise and an annual co-host on CNN's "New Year's Eve Live." His 2021 New Year might go down in history as one of the most chaotic, bizarre broadcasts of all time.
Cohen downed several shots of tequila on-camera, then eventually descended into a tipsy diatribe, as co-host Anderson Cooper looked on. Cohen dug into fellow TV personality Ryan Seacrest, Mark Zuckerburg, and former NYC Mayor, Bill de Blasio -– the latter of which received his harshest criticism. "Watching Mayor de Blasio do his victory lap dance after four years of the crappiest job as the mayor of New York, the only thing that the Democrats and the Republicans can agree on is what a horrible mayor he has been So sayonara, sucker!" Cohen said, via Newsweek.
Cohen's comments quickly made rounds on social media, with clips of his rant inspiring backlash and support.
Despite the hoopla, Cohen took nothing back, except his rent about Seacrest. During an episode of Radio Andy, Cohen's podcast, he admitted: "The only thing that I regret saying –- the only thing -– is that I slammed the ABC broadcast," Cohen revealed. "I really like Ryan Seacrest and he's a great guy. I really regret saying that and I was just stupid and drunk and feeling it."
Andy Cohen's Housewives Feuds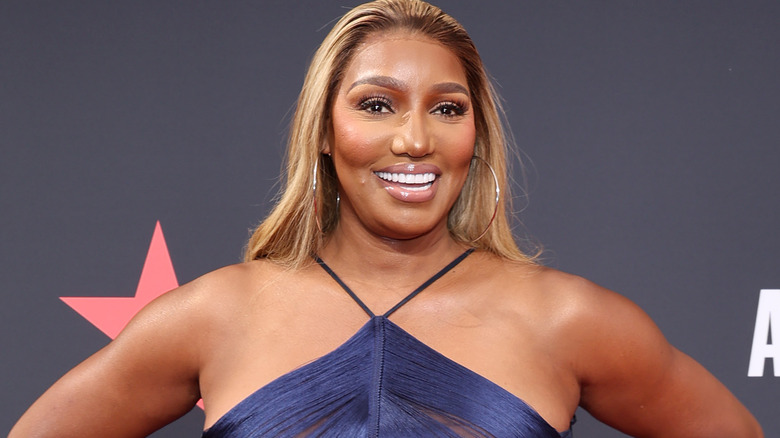 Amy Sussman/Getty Images
It's not exactly shocking when onscreen drama spills over into Cohen's real life. He's a major part of the "Real Housewives" world, but his intimate access to these headstrong women hasn't come without some fallout.
Monique Samuels appeared on "The Real Housewives of Potomac" for Seasons 2-5, but exited after a physical fight with then-cast member, Candiace Dillard-Basset. During an interview with YouTuber Tasha K, Samuels revealed that she felt Cohen held her to a different standard than her sparring partner. "I definitely feel like he questioned me a lot more, I mean even what wasn't shown, there was a lot in my direction," she shared.
Cohen's most infamous "Housewives" feud has been with Nene Leakes, a founding member of "The Real Housewives of Atlanta" cast. Leakes appeared on the reality show, one and off, from 2008 until 2020. After Leakes' surprise departure, she took to Twitter and appeared to call out Cohen, retweeting a Tweet that called him a "gaslighter" and seemingly implying she's experienced "systemic racism."
Despite Leakes' accusations, she said during a 2021 appearance on "The Real" that she would be open to returning to "RHOA" one day, saying "I have a lot of unfinished business." Unfortunately, Cohen doesn't seem too keen on the idea.