Kanye West Shows His War With Pete Davidson Is Far From Over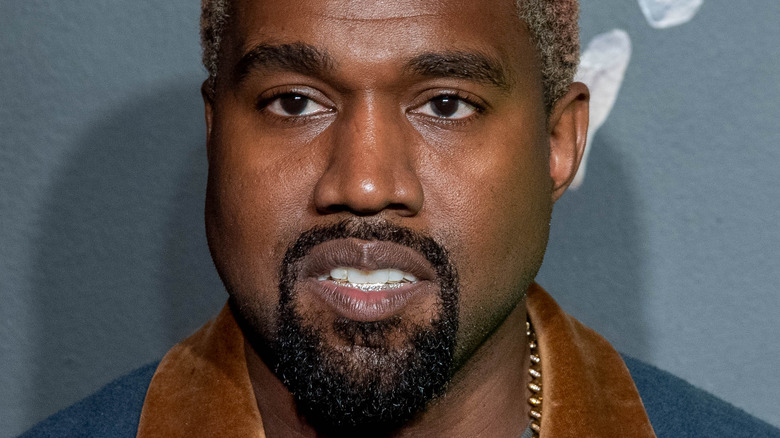 Roy Rochlin/Getty Images
Just when Pete Davidson thought it was safe to go back on Instagram, Kanye "Ye" West dropped a not-so-subtle reminder that his beef with the comedian is far from over. The hip-hop mogul appeared to be celebrating reports that indicating his ex-wife, Kim Kardashian, had split from the "Saturday Night Live" alum after their highly publicized albeit brief romance. It's no secret that Ye has viewed the comedian with disdain and fury ever since he started dating the rapper's ex-wife back in October 2021. Heck, remember when he threatened Davidson in that song?
When it came to light that Kardashian had split with Davidson because the reality star is "totally exhausted" by the relationship (we are too), we expected this celebrity feud to finally settle down. But it appears that Ye still harbors animosity toward the comedian, and in his latest post, he states makes it clear that he has no intention of letting bygones be bygones.
Ye celebrated his ex-wife's split on social media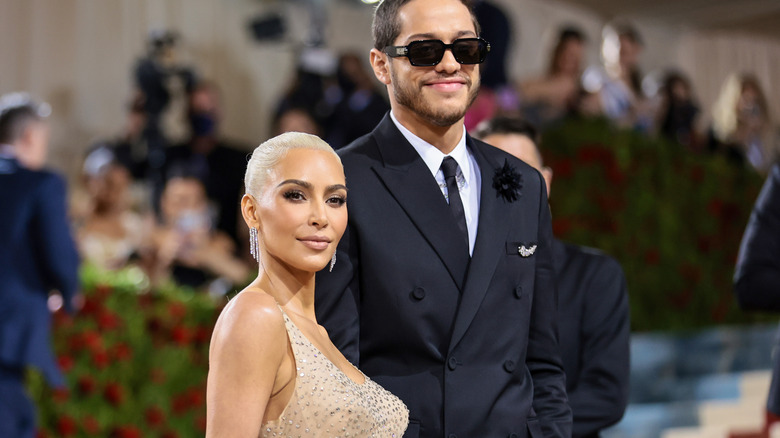 Jamie Mccarthy/Getty Images
On the morning of August 8, Kanye "Ye" West left many stunned when he shared a bizarre image — his only on the platform currently — to his 16.3 million Instagram followers. The offending post features a fake newspaper from The New York Times that boldly (and incorrectly) declares, "SKETE DAVIDSON DEAD AT AGE 28." It was posted just two days after Kim Kardashian and Pete Davidson separated. Ye didn't caption the image, but it sure left us speechless.
Eagle-eyed observers quickly noted that Pete Davison wasn't the lone victim of Ye's wrath. A small sub headline called out the rapper's friend-turned-enemy Kid Cudi, with whom he had a falling-out earlier this year. "Kid Cudi meant to play funeral but fearful of bottle throwers," the faux newspaper announced, referencing Cudi's recent troubles at the Rolling Loud festival.
While Kardashian has remained mum on the subject publicly, sources close to the reality star told Metro that she has fiercely defended Davidson behind the scenes and even tried to convince her ex-husband to delete the post.