Joaquin Phoenix Lost A Staggering Amount Of Weight For His Role In Joker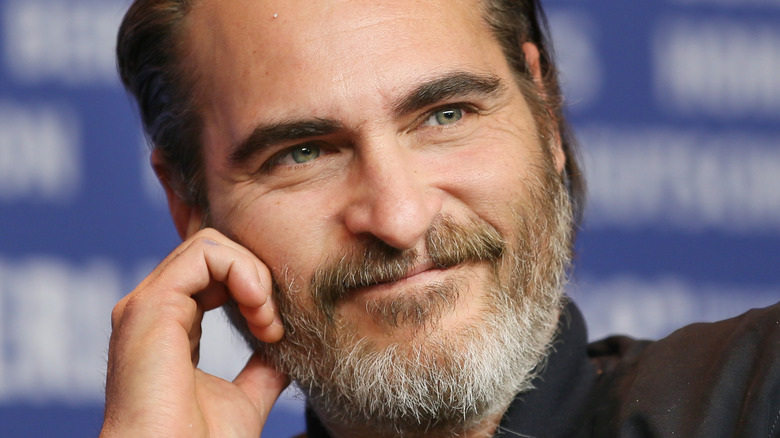 Denis Makarenko/Shutterstock
Joaquin Phoenix is widely considered to be one America's greatest actors, and it's pretty easy to see why. Few others are able to transform themselves into a whole other persona for a role the way he does. 
Whether it's as a fictionalized version of Roman Emperor Commodus in "Gladiator," legendary musician Johnny Cash in "Walk the Line," or as Arthur Fleck, also known as the iconic DC villain Joker in the eponymous 2019 film, Phoenix is arguably able to embody the dynamic spirit of these larger-than-life figures like few other actors can. In fact, most viewers of "Joker" would agree that Phoenix was well-deserving of the Academy Award he received for the film in 2020 — his first of four nominations. 
It may come as no surprise, then, to hear that Phoenix is a class-A method actor, and has actually worked to transform his body in order to prepare for roles. In fact, he had to lose a staggering amount of weight in order to prepare for his role in "Joker." 
Joaquin Phoenix had to lose over 50 pounds for Joker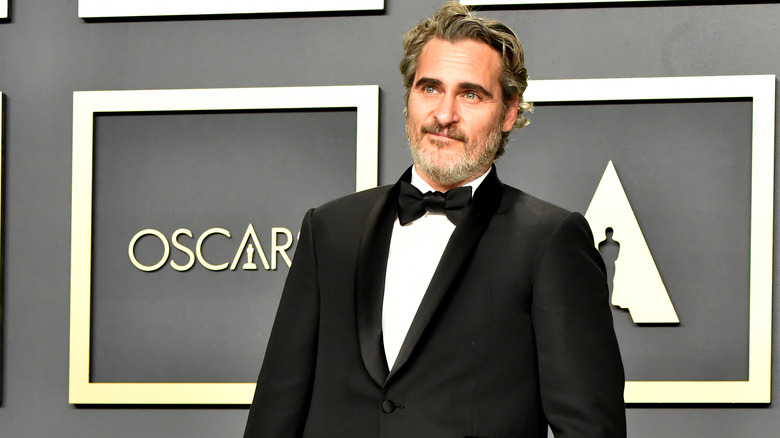 Jeff Kravitz/Getty Images
Like his character Arthur Fleck's transformation from a poor, mentally ill aspiring stand-up comedian into a chaotic evil supervillain, Joaquin Phoenix had to undergo a similarly exhausting physical transformation to prepare for his role in "Joker." As it turns out, Phoenix had to lose about 52 pounds, which had a tremendous effect on him. 
According to the New York Times, it was co-writer and director Todd Phillips who convinced (or heavily suggested) Phoenix to experience a "drastic" weight change, but Phoenix — who thought Fleck would be more suited to be "kind of heavy" — was not exactly eager to do so. "It's a horrible way to live," Phoenix said of his transformation. As he told Jimmy Kimmel in 2019, it was so "exhausting" that it would take about 30 seconds to ascend a flight of stairs. This was all because, as Phillips told The Wrap, he wanted Fleck to look "wolf-like and malnourished and hungry."
However, in the end, Phoenix understandably placed implicit trust in his director. "There are certain areas of the character that frankly still aren't clear to me, and I'm fine with that," he told the LA Times. "There's something enjoyable about not having to answer a lot of those questions."
Joaquin Phoenix had to work with trained professionals to lose weight safely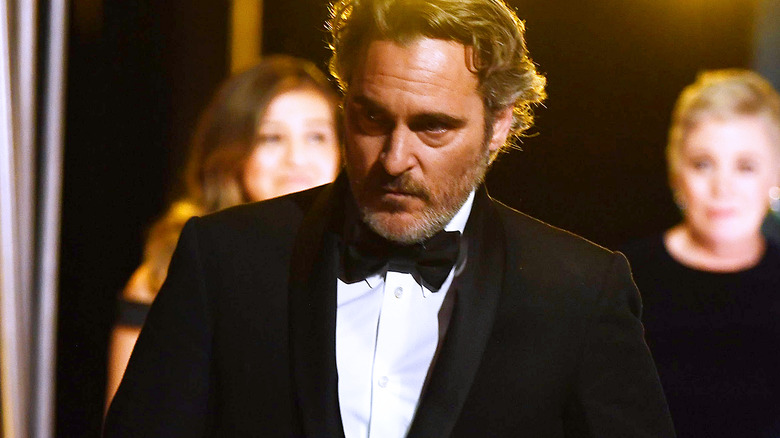 Handout/Getty Images
In 2019, Joaquin Phoenix spoke to Access Hollywood about how he was actually able to lose such a staggering amount of weight in a relatively short period of time for "Joker." As it turned out, Phoenix, who is vegan, had to consume a lot of fruits and vegetables. "It wasn't an apple a day," he joked. "No, you've also got lettuce and steamed green beans." In fact, he had to work with a team of medical professionals in order to undergo such a drastic weight change safely and effectively. "It's something I've done before," he said. "You work with a doctor regimented and overseen and safe."
As for the one thing he craved the most during his intensive diet? Well, director Todd Phillips often consumed bags of pretzels that Phoenix had a particular hankering for, which Phoenix described as "difficult." 
As Phoenix stated, "Joker" was not the first film for which he had to undergo a dramatic weight change. As longtime fans of his may recall, the legendary method actor lost a significant amount of weight for the 2010 mockumentary "I'm Still Here," weight which he gained back for his subsequent film, "The Master," in 2012. In 2013, Phoenix was nominated for an Academy Award for his performance as struggling World War II Navy veteran Freddie Quell in "The Master," his third nomination overall.