Why Jada Pinkett Smith Didn't Want To Star In A Movie With Will Smith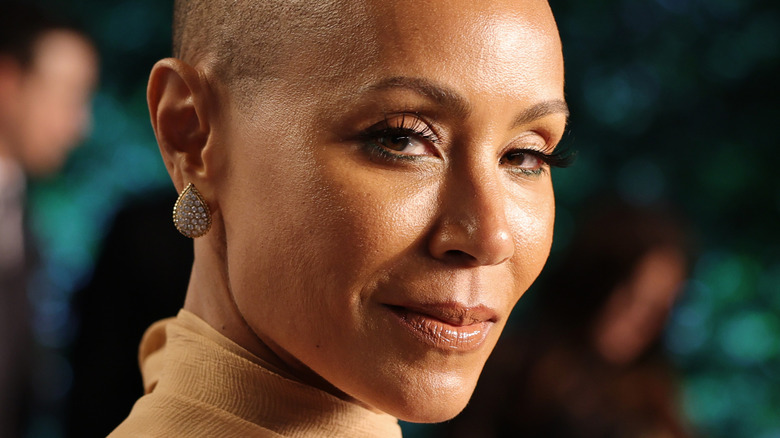 Rich Fury/vf22/Getty Images
Oftentimes, there are stories of celebrities who fell in love on set, but not so many stories of established couples who decide to work together on a single project. Although the latter scenario isn't super common, it does happen sometimes.
One example would be Emily Blunt and John Krasinski, who both worked on "A Quiet Place" and its sequel. Blunt revealed that everyone around her warned her against working with her husband — however, the experience was actually beneficial. "We collaborated so well together. 'Cause it's a bit of a gamble if you're gonna work well together as a married couple," she told "Today." "And everyone was like, 'You're gonna be divorced by the end.' And actually, we weren't. We were closer." 
Kristen Bell and Dax Shepard, who worked on "Chips" together, echoed the same sentiment. "I married him because I like spending time with him and I trust him, so, duh, that's what I want at work," Bell said in an interview on "Good Morning America."
The thing is, not all celebrity couples are fond of the idea of working opposite their partner. At least that's the case with Jada Pinkett Smith and Will Smith.
Jada Pinkett Smith didn't want to confuse fans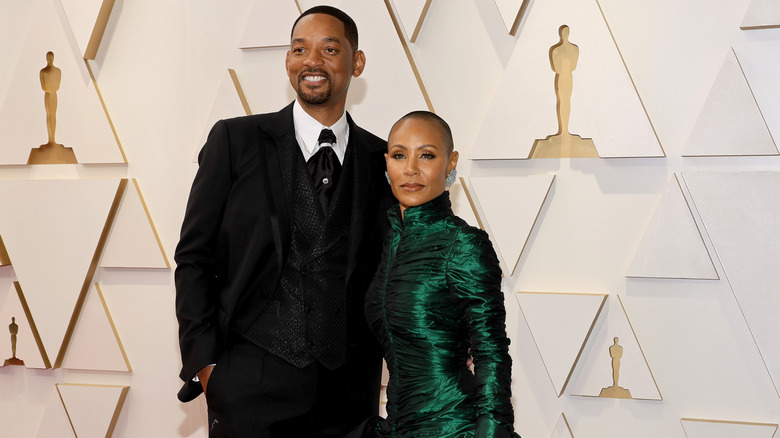 Mike Coppola/Getty Images
Jada Pinkett Smith and Will Smith were already married for a few years when the opportunity to star together in a film fell on their laps. Smith had been cast to play boxing legend Muhammad Ali in the 2001 biopic "Ali," and director Michael Mann insisted that Jada play Ali's first wife, Sonji Roi.
But Jada was opposed to the idea of starring in the film because she didn't want viewers to confuse her and Will for the couple they would be playing on-screen. "I felt like because we were a couple off-screen, for people to see us together on the screen in a movie like this would — they wouldn't see Ali and Sonji," she told "Couch Surfing."
There was no repeat of the two working on a project together because apparently, Will tends to be nit-picky about his wife's performance. In an interview with Black Film in 2006, Will was asked why he didn't include Jada in "The Pursuit of Happyness," which their son, Jaden Smith, also took part in. "Well, you know, Jada kind of prefers not to work with me," he said with a laugh. "'Cause I'm like, 'You know baby, the last take, you did this, why don't you try it a little different this time?' and she'd be like, 'Boy, you worry about you, let me worry about me.' We worked on 'Ali' together, so ... We're trying to keep a happy home, so we avoid that."
Will Smith and Jada Pinkett Smith avoid working at the same time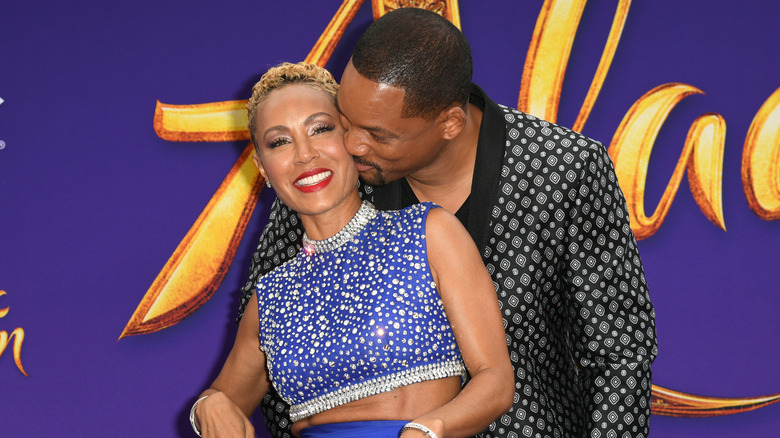 Kevin Winter/Getty Images
Another rule Will Smith and Jada Pinkett Smith try to uphold? Not working on different projects at the same time. And it's because spending too much time apart puts a strain on their relationship. "We always said we wouldn't work at the same time, and this one, he actually was doing 'Ali,' and then he got nominated for the Oscar," Jada told Chicago Tribune in 2003. "We made it work this time, but it's not a pattern that we want to develop."
Will and Jada have been married for over two decades at this point, with a string of controversies that have tried to tear them apart since. But amid all the hardships, the couple never plan on giving up on each other. "We've been asking ourselves [the secret to marriage], and really, at the end of the day, it's just not quitting," Will told Entertainment Tonight. "You can't expect it to be easy; it's like our marriage was the most difficult, grueling, excruciating thing that we have ever taken on in our lives. And you know we're just not quitters."