Teresa Giudice Reportedly Isn't Letting Her Brother Off The Hook For Wedding Diss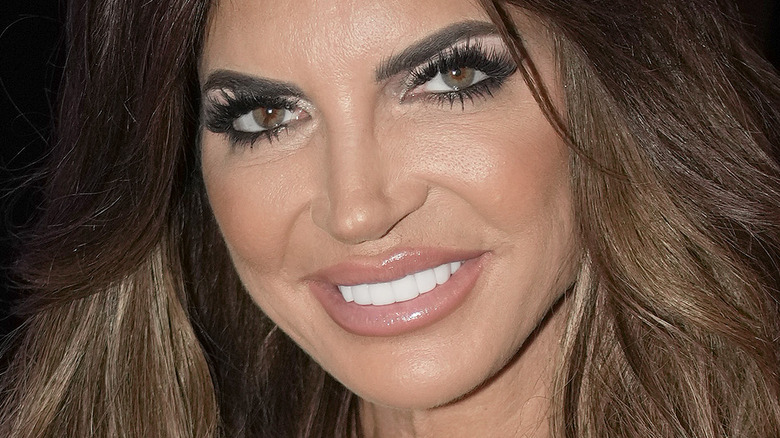 Jeff Kravitz/Getty Images
On August 5, Joe Gorga and his wife Melissa confirmed that they would not be attending Joe's sister's wedding, per Page Six. A source told the media outlet that Teresa Giudice and Luis Ruelas invited the two, but after the "very tense" filming of the finale episode of "The Real Housewives of New Jersey" — which included a rumor about Joe and Melissa's marriage — the couple decided not to attend so the event would be drama-free.
"Teresa betrayed them in a way that's unforgivable," a source told People on August 7 about Giudice's brother not attending her wedding. "They're not going to celebrate Teresa's new marriage when all she does is try to tear apart theirs." The insider hinted at Giudice's cousins, Kathy Wakile and Rosie Pierri, not being at the wedding, either, adding, "It's telling that Teresa didn't have one relative at her wedding, but that's the choice Teresa made."
Although the Gorga's wanted to move on from the family drama, they did make jabs at Giudice and Ruelas on Instagram. "Blood doesn't make you family," Joe captioned his Instagram Story the night before the wedding (via E! News), posting a photo of him with friends and other family members. And the subtle hints at the feud didn't stop there.
Teresa Giudice asked her brother to pay for his absence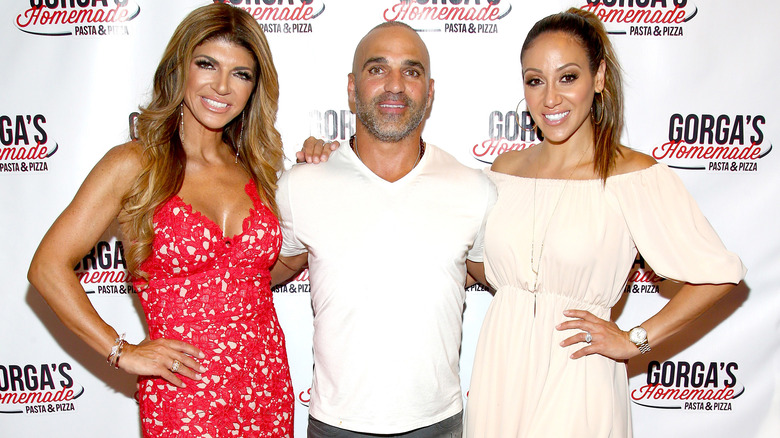 Paul Zimmerman/Getty Images
Joe Gorga wasn't the only one to make a subtle jab at his sister. Teresa Giudice also hinted at the feud during her wedding reception speech, per Page Six. Luis Ruelas started the speech, thanking his friends and family for coming to celebrate the special day, and then thanking Giudice's friends and family for also joining. Giudice then leaned into the microphone to add "chosen family" to the speech. Now the reality television personality wants money from her brother.
"Joe and Melissa had both RSVPed 'Yes,'" an insider told Radar. "They had both selected what they were going to eat but then dropped out a few days before. Teresa had paid for them and now she wants her money back." The source mentioned that the meal at the wedding wasn't cheap, and that it was rude to say "yes," only to change their minds at the last minute. "Teresa got stuck with the check and to make matters worse, Joe and Melissa didn't even send her a gift," the insider said.
Amid all of the family drama, Giudice and Ruelas welcomed 220 guests, including Guidice's four daughters, per People. Multiple "RHONJ" co-stars also joined, as well as other stars from the "Real Housewives" franchise. We hope the drama between Gorga and Giudice resolves soon.