Two Important Guests Are Reportedly Skipping Teresa Giudice's Wedding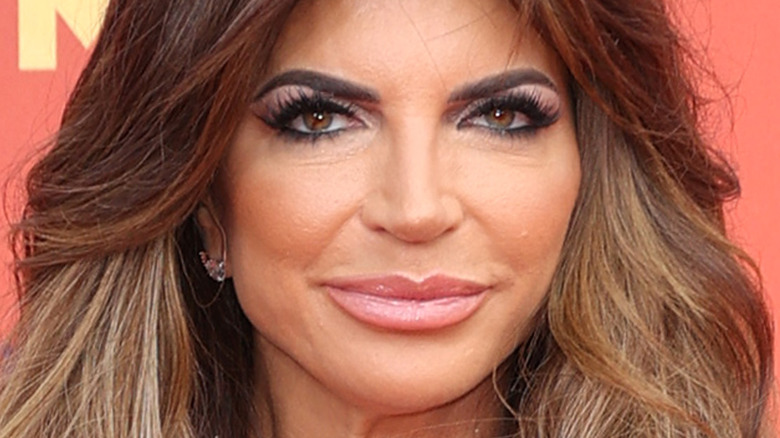 Rich Polk/Getty Images
Guests can sigh in relief as there'll be one less table flipped at Teresa Giudice's upcoming wedding. The "Real Housewives of New Jersey" star has had quite a ride over the past few years. She went from a happily married mom-of-four living in a luxury mansion and driving a boss car to a broke single mom. Per People, Teresa's troubles started after she and her husband, Joe Giudice, were busted in 2013 on federal fraud charges and tax evasion.
Teresa headed to prison first, serving 11 months at a Danbury, Connecticut facility. Joe was later behind bars for three years. Following his release, he unsuccessfully fought a deportation order, landing him back in his native Italy. Teresa and Joe called quits on their 20-year marriage in 2019, and she was left to raise their daughters alone. Even worse, Teresa lost a lot of her money after she was ordered to settle the couple's debts and repay back taxes.
However, there was light and love on the horizon. The U.S. Sun reports Teresa began dating Luis Ruelas in November 2020, and the couple embarked on a whirlwind romance. And by the time she began planning her fairytale wedding, Teresa was finally debt free, according to The Sun. Her fiancé? Not so much. He's currently entangled in a web of legal issues concerning alleged non-payments. But the reality star isn't going to allow that or anything else ruin her big day, despite two important guests reportedly skipping Teresa's wedding.
There'll be no brotherly love at Teresa Giudice's wedding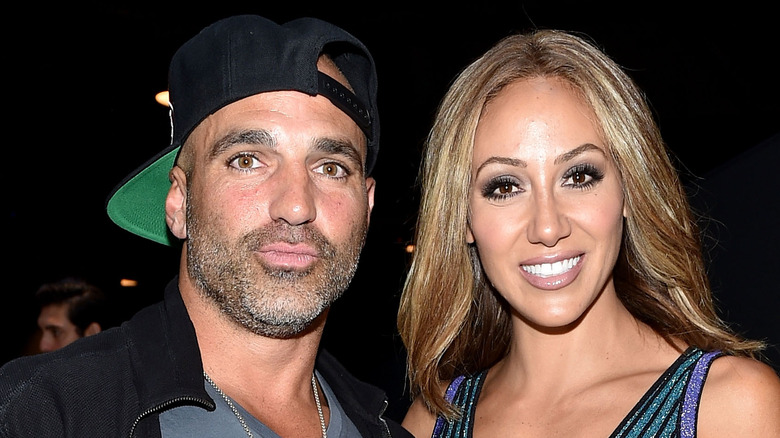 Mike Coppola/Getty Images
To say that Teresa Giudice and her brother, Joe Gorga have a strained relationship would be an understatement. Giudice and Joe's wife, Melissa Gorga, have butted heads and duked it out during some truly epic on-camera face-offs over the years. They've gone through periods of playing nice, but it never takes long before they're right back at it again ("Really b***h?"). Joe's permanently stuck in the middle of Giudice and Melissa's battles. Despite doing his best to play peacemaker, ultimately, Joe has Melissa's back because, well, happy wife, happy life.
So, it's not that big of a surprise that Joe and Melissa aren't rushing to Nordstrom to pick out a wedding gift for Giudice and Luis Ruelas. In fact, they're reportedly nixing the event entirely. "They were invited," a source told Page Six. It appeared they had once planned to go, as Melissa was at Giudice's bachelorette night. However, the source claimed, "There was a very tense 'Housewives' finale filmed earlier this week." No change there, then.
Entertainment Tonight reports that during the "RHONJ" Season 12 reunion show, Giudice called Joe a "b***h boy," among other choice insults. "I didn't mean to call my brother what I called him," she told ET. Giudice insisted that she genuinely loves Joe, had no intention of insulting him, and would never do anything to cause him pain. "You know, brothers and sisters call each other names all the time, right?" she said.