The Truth About Olivia Newton-John's Ex-Husband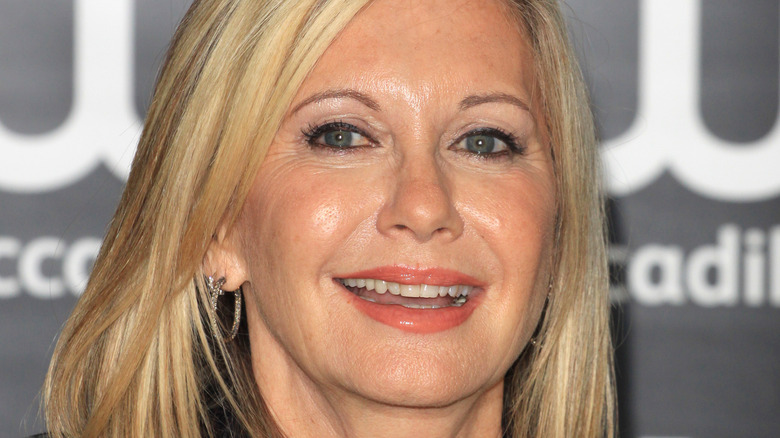 Featureflash Photo Agency/Shutterstock
As the world mourns the tragic death of Olivia Newton-John, some fans are curious about the singer's ex-husband Matt Lattanzi. While his ex-wife is world famous, not much is known about Matt. In 1995, People reported that Newton-John and Matt separated after 10 years of marriage. The couple share a daughter, Chloe Lattanzi, who was nine when the celebrity couple split. People noted that the couple announced the split in a very short statement — "[We] regretfully announce an amicable separation," they said at the time. 
After they divorced, Newton-John and Matt supported their daughter, Chloe, who struggled in her teens and 20s. In 2007, People reported that Chloe (then 21) had struggled with an eating disorder. In 2014, the Daily Mail further reported that Newton-John threatened a family intervention if Chloe didn't stop drinking. The Mail noted that Newton-John's daughter said by the time she was 22, she had spent $140 a day on cocaine and vodka. "I had blackouts. I would stay up on three-day-long binges without ever going to sleep. Days and weeks started to blend together," Chloe said. But by 2022, Matt and Newton-John's daughter was back on track.
In 1993, Matt talked about his then-superstar wife and her cancer battle in an interview with the Spokesman-Review (via Heavy). Matt said Newton-John, who he called "Livvy," was a "living beam of light." The singer's husband added, "How could any cancer live in all that light?"
While there isn't much information about Newton-John's first husband, here's what we know.
Olivia Newton-John and Matt Lattanzi were an 'odd match'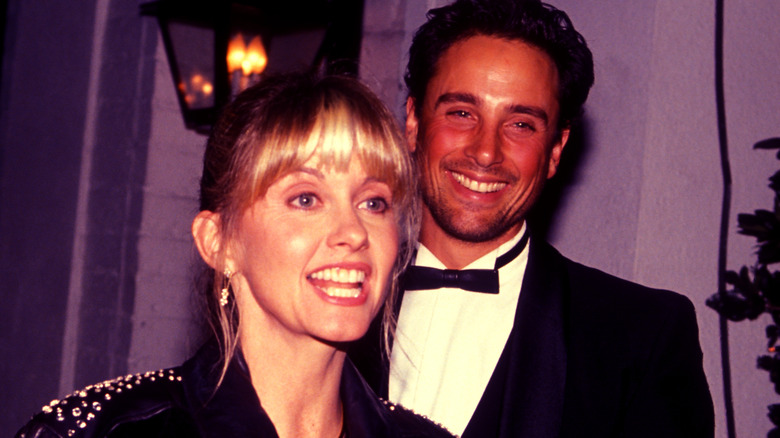 Bart Sherkow/Shutterstock
Olivia-Newton John met her first husband, Matt Lattanzi, on the set of the 1980 film "Xanadu." Newton-John was the star, and Lattanzi was a backup dancer, per AmoMama. There was an age gap, as the Aussie actor-singer was 31 and Lattanzi was just 20 when they met. But according to AmoMama, the couple started a romance soon after they met and tied the knot in 1984. The couple welcomed their daughter in 1986.
People called Newton-John and Lattanzi an "odd match," but when Newton-John was diagnosed with breast cancer in 1992, her niece Tottie Goldsmith told People that Lattanzi took care of his wife as she battled cancer. "He was so supportive of her," said the singer's niece. But Goldsmith said Newton-John's cancer experience highlighted the couple's differences. "The people she chooses to mix with now are very spiritual," explained Goldsmith. "She needs to find her equal." An inside source told People in 1995 that Newton-John and Lattanzi's relationship was "like trying to fit a square peg into a round hole."
In addition to dancing in "Xanadu," Lattanzi performed in several of the singer's music videos, including "Landslide" and "Can't We Talk It Over in Bed," according to Celebseek. The outlet reported that Newton-John's first husband's acting gigs were mainly supporting roles in "My Tutor," other 1980s movies, and an Australian soap called "Paradise Beach." 
Olivia Newton-John and Matt Lattanzi had big differences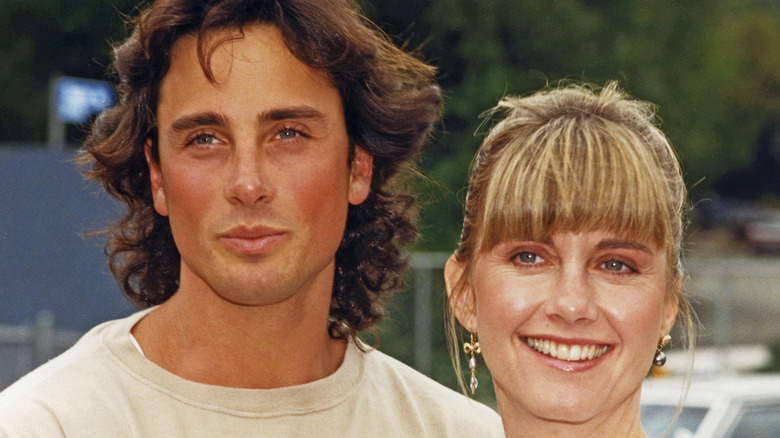 Vicki L. Miller/Shutterstock
Olivia Newton-John and Matt Lattanzi went through many challenges during their 10-year marriage. In 1995, People reported that in addition to the singer's cancer diagnosis, Newton-John had to declare bankruptcy in 1991 after the collapse of her Koala Blue apparel brand. Insiders told People that the couple splitting up was "inevitable." 
The two had opposite life experiences growing up, in addition to their age and fame gaps. Newton-John's dad was professor Brin Newton-John and her mother, Irene Born, was the daughter of Max Born, a physicist who won the Nobel Prize, according to PBS. The family moved from the United Kingdom to Australia when the "Physical" singer was only 5. However, she moved back to her homeland as a teen after her parents' divorce. Lattanzi's dad, meanwhile, was a maintenance foreman in Oregon.
Lattanzi and Newton-John moved to Australia in 1993 because he got a six-month gig on the Aussie soap "Paradise Beach," according to CelebSeek. But even the move to Australia couldn't heal the relationship between the couple. An insider told People that Lattanzi likes to "fish, scuba dive and hang out with the boys," while the "Grease" star prefers to "meditate and sip herbal tea." A friend of the singer told the outlet, "Sometimes there is no putting Humpty Dumpty together again."