Jon Stewart Reacts To Louis C.K. Sexual Harassment Scandal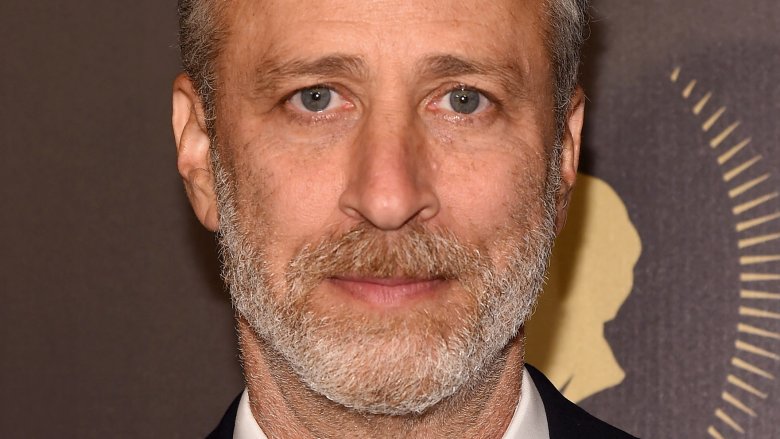 Getty Images
The former Daily Show host has broken his silence on his friend's recent scandal.
Jon Stewart addressed the serious allegations of sexual harassment made against Louis C.K. during his Today show appearance on Tuesday, Nov. 14, 2017.
"You know, you give your friends a benefit of the doubt," Stewart told anchor Matt Lauer. "I've had friends who've had compulsions and who have done things — gambling or drinking or drugs — and we've lost some of them. Some of them have died. You always find yourself back to a moment of, 'Did I miss something? Could I have done more?'" he continued, before admitting, "I think we all could have."
"You feel anger at what he did to people," the satirist explained. "Look, comedy on its best day is not a great environment for women. I think it's gotten better over the years, but certainly when we started 30 years ago, it was really difficult. So to do it was an act of bravery in and of itself [for women]. The idea that there was this added layer of pressure and manipulation, and fear and humiliation — and not just [him]."
Stewart, 54, is advocating for change and calling on men to step up, referring to this problem as "endemic" in the entertainment industry. "We're used to being in charge," he continued. "And I think if you talk to women, they're in a very difficult position. You get mad at yourself, too, for laughing it off or for thinking, 'That didn't happen.'"
As Nicki Swift previously reported, five women accused C.K. of exposing himself and masturbating in front of them in an article published by The New York Times on Thursday, Nov. 9. The following day, the stand-up comedian confessed to the allegations in a lengthy statement. "These stories are true," he wrote, adding, "The power I had over these women is that they admired me. And I wielded that power irresponsibly."
The Louie star faced swift backlash once the scandal hit. The release of his new controversial film, I Love You, Daddy, has been canceled, and HBO, Netflix, and FX have all cut ties with the disgraced comedian.
C.K. is, unfortunately, only the latest Hollywood big shot to be accused of sexual abuse since the ongoing Harvey Weinstein scandal first shocked the entertainment industry in October.