Jennette McCurdy Reveals How She Really Felt About Ariana Grande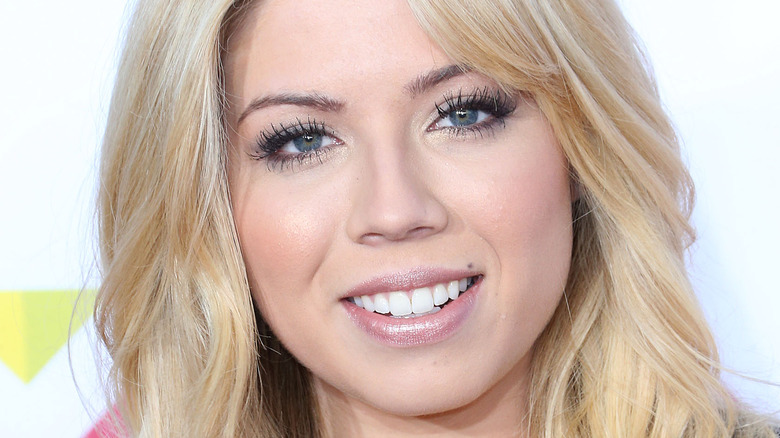 Frederick M. Brown/Getty Images
If the title of Jennette McCurdy's new memoir, "I'm Glad My Mom Died," wasn't eye-catching enough, the details she reveals within it have been dominating headlines following its release. Within its pages, the actor shared heartbreaking stories about her fraught relationship with her mother, as well as disturbing new claims about the exploitation McCurdy faced on Nickelodeon.
It wasn't all negative, however. She also used the book to reflect on her relationship with her "iCarly" co-star, Miranda Cosgrove, which she called "a source of camaraderie and emotional support" (via ET). She went on to note that she remains close with the rest of the "iCarly" cast as well, but her friendship with Cosgrove stands alone.
Notably, the castmate love didn't seem to extend to McCurdy's other Nickelodeon venture, "Sam & Cat." The show, a spin-off starring two prominent side characters from "iCarly" and "Victorious," placed McCurdy alongside Ariana Grande. Though there have long been rumors of beef between the two girls, it's never been confirmed until now.
Jennette McCurdy writes that she 'couldn't like' Ariana Grande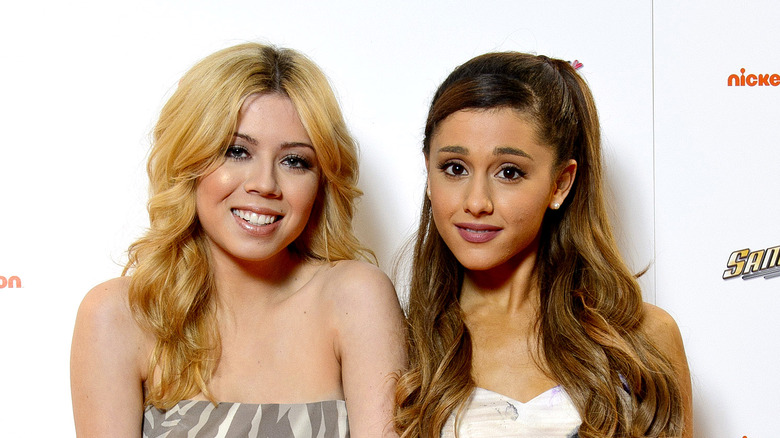 Ben A. Pruchnie/Getty Images
Allegations of drama between Jennette McCurdy and Ariana Grande hit their peak in 2014. After "Sam & Cat," McCurdy started a semi-autobiographical web series called "What's Next for Sarah?" In the third episode, Sarah — portrayed by McCurdy — runs into a whistle-toning, vapid character named Gloriana ... and fans were quick to figure out whom she was parodying.
"I'm Glad My Mom Died" provided some clarification on what prompted the tension. According to McCurdy, the producers of "Sam & Cat" were much more accommodating of Grande's schedule than they had even been during McCurdy's "iCarly" years. "I booked two features during 'iCarly' that I had to turn down because [they] wouldn't write me out of episodes to go shoot them," she wrote (via Page Six). She noted that Grande, meanwhile, was permitted to do things like perform at the Billboard Music Awards. "I'm pissed at her ... Every time she misses work it feels like a personal attack ... I couldn't like her."
Although through the years McCurdy always maintained that the duo had good relationship overall, she did admit to harboring jealousy in her memoir. In one excerpt obtained by Us Weekly, McCurdy couldn't help but highlight the stark difference between their upbringings: "I grew up in Garbage Grove in a g******** hoarder house with a cancerous mom," she wrote. "Ariana grew up ... with a healthy mom who could buy her whatever she wanted, whenever she wanted — Gucci bags, fancy vacations, Chanel outfits."