​​Bethenny Frankel Goes After Kim Kardashian's Latest Products In Brutal TikTok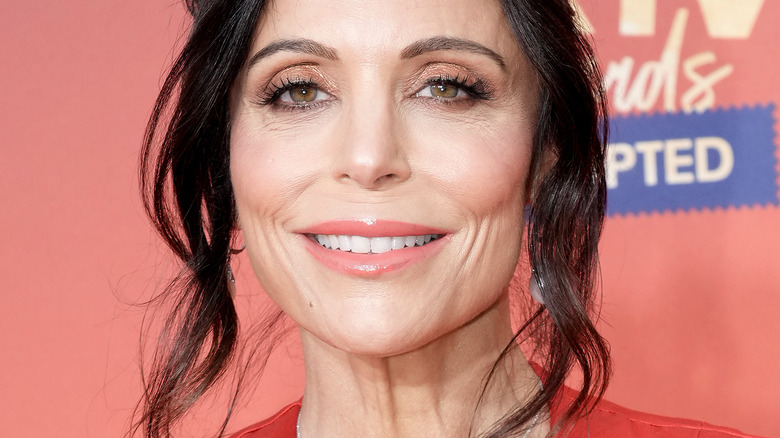 Jeff Kravitz/Getty Images
Kim Kardashian recently released her own skincare line, SKKN BY KIM, complete with a full nine-step routine and set of products. This launch came shortly after she infamously discontinued her fragrance line, KKW Fragrance, and her beauty line, KKW Beauty, per E! News. The skincare line was reportedly inspired by Kardashian's struggle with psoriasis after she struggled with her own skin and began researching dermatology and the science behind skincare.
In a press release, she explained, "Working with some of the top dermatologists and estheticians over the years has given me the incredible opportunity to learn from their expertise, and I knew I had to share my learnings" (via Glamour).
Although the price tag of all nine products comes to over $600 if the set is not on sale, Kardashian stands by her pricing. In an interview with the New York Times, the "SKKN" founder insisted that the pricing was the best she could do for the quality of the ingredients in all nine vital products. Skincare is a rapidly growing business and many other celebrities, such as Hailey Bieber, have released their own products and skincare lines as a result. And while fans seem to be loving SKKN so far, "Real Housewives" star Bethenny Frankel is less than impressed with Kardashian's newest business venture, and she's not holding back her opinion. 
Bethenny Frankel is not a fan of SKKN BY KIM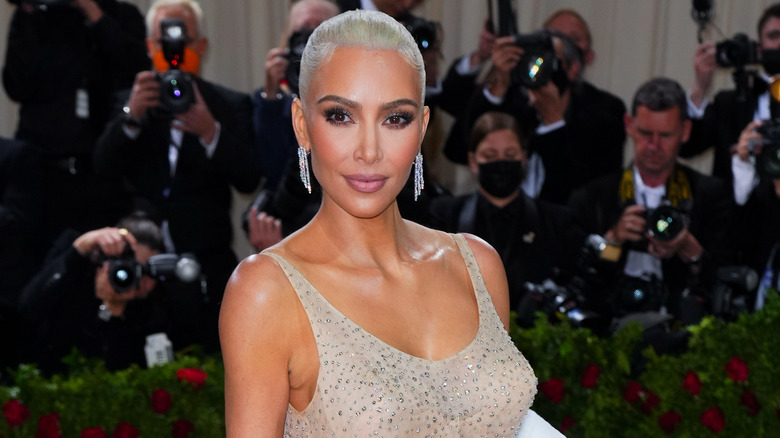 Gotham/Getty Images
Former "Real Housewives of New York" star Bethenny Frankel took to TikTok to give a completely unfiltered review of Kim Kardashian's new skincare line, SKKN, and it's safe to say she's not a fan. Frankel called some of the products "overpriced" and ultimately came to a blunt conclusion, saying, "It's not Kardashian rich. It's richer than I am, maybe, but it's not Kardashian rich" (via Page Six).
Frankel's main complaint was about the shape and size of the products, which are bulky and don't stack, as she made the point that they would be difficult to travel with or store in your bathroom. The caption for her TikTok was even, "And the most impractical packaging award goes to....#skkn." She also argued that the products were probably not worth the money Kardashian was charging. 
Frankel's review caught the attention of plenty of social media users as it racked up over 1 million views on TikTok alone in just one day. However, not everyone found the review helpful or funny. Fans have already called out Frankel and come to Kardashian's defense on Twitter. One fan simply tweeted, "Kim Kardashian has something Bethenny Frankel will never have, – peace." Frankel is known for her unfiltered TikTok videos and product reviews on social media, so the no-nonsense wasn't exactly a shocking move for the former Housewife, but fans of Kim K may not be letting go of her diss anytime soon.