New Disturbing Details About Armie Hammer's Alleged Actions Are Coming To Light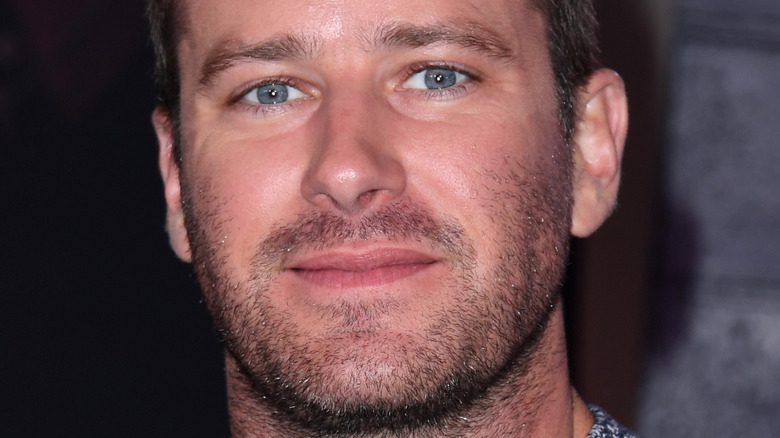 Jon Kopaloff/Getty Images
The following article contains language about sexual abuse and cannibalism.
In the past year, Armie Hammer has become the center of significant controversy amid a developing scandal. In 2021, news broke that "The Social Network" star had sent disturbing messages to multiple women about his cannibalism fetish, rape fantasies, and wishes to make his partners physically suffer. An Instagram account disclosed numerous messages that Hammer allegedly sent to multiple women. "We collectively decided we have to speak out after how we were treated and seeing how the women in 2020 were being treated by him," the person running the account said in an Instagram Story (via Complex). In addition to these claims, an ex-partner accused the actor of rape and violence, per Variety. Hammer dismissed these allegations in a statement, per another Variety report.
In the past month, Hammer has continuously raised eyebrows for his perplexing whereabouts. Recently, rumors circulated that Hammer was selling timeshares in the Cayman Islands. In July, he was spotted back in Los Angeles, per Page Six. Now, he's making headlines for a new documentary series that sheds light on his sexual assault allegations.
Armie Hammer's victims come forward in upcoming documentary series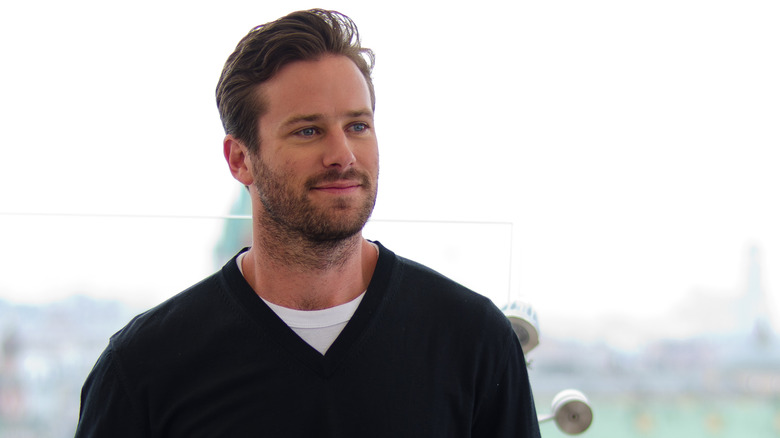 Maxim Suvoroff/Shutterstock
Discovery+ just released a trailer for the documentary series "House of Hammer," premiering on September 2nd. It will feature footage of the women affected by Armie Hammer's past behavior. In the opening, ex Courtney Vucekovich said, "I'm here to talk about what happened in my relationship with Armie Hammer." The series will expose Hammer's alleged abuse, including his graphic messages and voice notes about his cannibalism fetish. "I have a fantasy about ... tying [someone] up in a public place at night and making their body free use," one message read. In a voice message, Hammer says, "My [inaudible] is going to involve showing up at your place and completely tying you up and incapacitating you, and then being able to do what I wanted to every single hole in your body until I was done with you."
According to Variety, Casey Hammer, Armie's aunt, was a consultant for "House of Hammer." In the trailer, she said, "If you believe about making deals with the devil, the Hammers are top of the totem pole." She's referring to the Hammer family's long history of offenses. Armie Hammer's great-great grandfather was pronounced guilty of first-degree manslaughter, while his grandfather once killed a man out of self-defense, per Variety.
In a statement, network exec Jason Sarlanis alluded to the dark family truths that will be revealed in the documentary series, per Deadline. He said, "With House Of Hammer, we witness truly disturbing details and sinister secrets that money and power couldn't hide forever."
If you or anyone you know has been a victim of sexual assault, help is available. Visit the Rape, Abuse & Incest National Network website or contact RAINN's National Helpline at 1-800-656-HOPE (4673).