Wendy Williams Continues To Worry Fans With Unusual Podcast Promo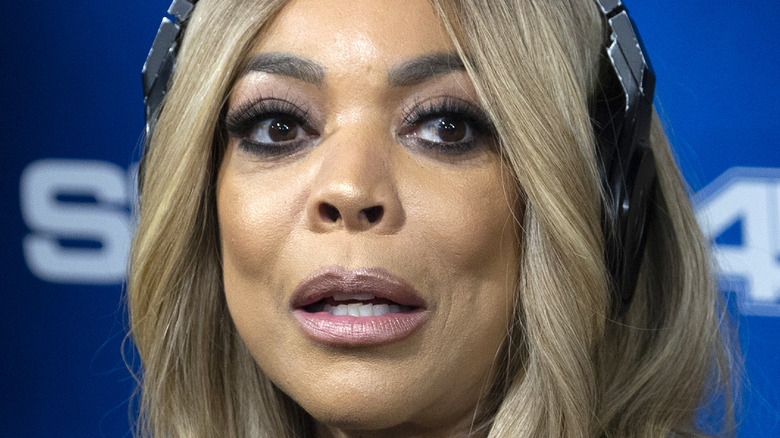 Santiago Felipe/Getty Images
Wendy Williams has been teasing a return to the spotlight since the end of her infamous talk show, "The Wendy Williams Show," back in June. The daytime program, which aired for over a decade, is set to be replaced by a show led by comedian Sherri Shepherd. Since then, the radio legend has announced that she would be venturing into the podcast space with the launch of her new project, "The Wendy Experience," according to Yahoo! Finance. 
Williams' new manager, Will Shelby, told The U.S. Sun, that the former daytime star signed a $4.5 million deal to record the podcast from her home. "We haven't taped an episode just yet," Shelby explained in July. "Every time we've wanted to do so, someone is trying to offer me something so that they can partner with us." Shelby went on to explain that the show — which will include audio and visual components — will provide fans with a deeper look into Williams' personal interests.
However, fans are now expressing their concerns about the longtime radio celebrity following a new update on her podcast.
Fans are worried that Wendy Williams is unwell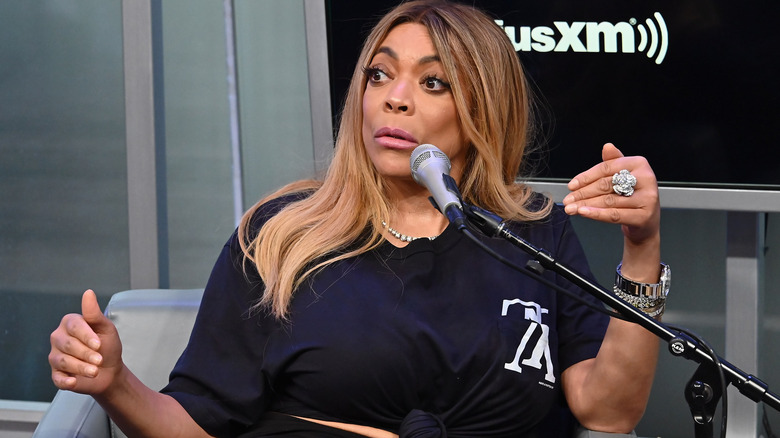 Astrid Stawiarz/Getty Images
It appears as if Wendy Williams' triumphant return to her purple chair may be sooner than some initially thought. On August 9, the media mogul appeared in a new promotional clip for the show, which now has some fans worried. "Co-hosts, I'm famous, and I'll be back," Williams said in the clip posted to Instagram. Adding, "Trust me."
Fans immediately took to the comments to share both their excitement and concern for the television personality. "Get well 1st!!! That's the most important thing," one person wrote. While another commented, "I love you Auntie but trust me we would rather see you all healed up then bringing us the messy gossip. I personally care more about you than that."
Williams, who is currently battling Wells Fargo for control over her financial accounts, has previously combated all claims about her well-being. Williams' attorney, LaShawn Thomas, told The Wrap, that the former talk show host was "of sound mind," despite reports that suggest otherwise.