Wendy Williams Has A Request For Sherri Shepherd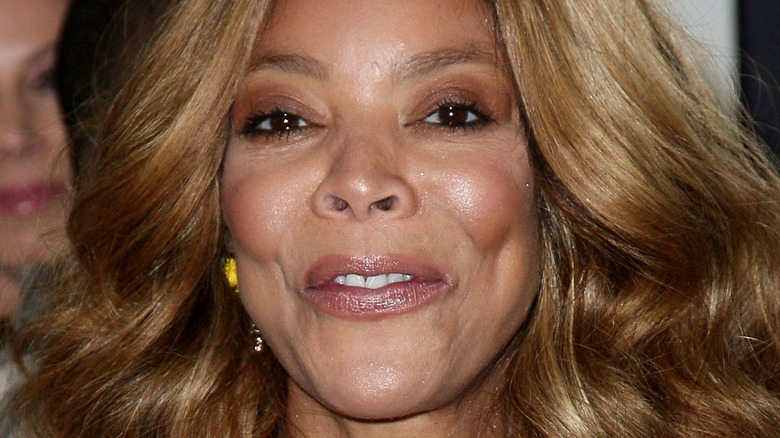 SD Mack/Shutterstock
It's safe to say that Wendy Williams and Sherri Shepherd maybe aren't exactly the best of friends right now. Things appeared to take a turn for the two in February when it was confirmed that Shepherd would be getting her own talk show, "Sherri," after stepping in as a co-host for Williams after she missed what's expected to be a whole season of "The Wendy Williams Show." Entertainment Weekly confirmed Shepherd's show would be taking over Williams' time slot, while "The Wendy Williams Show"'s executive producer and showrunner David Perler would also be moving over. Then, in May, Williams made it very clear she would not be watching "Sherri" during an Instagram Live interview with Fat Joe. "I like her, but I won't be watching her because I know what she's going to be doing and that's really not my thing," she said of Shepherd.
That came after Shepherd actually had nothing but kind words for Williams, telling Deadline earlier that month, "I'm so thankful to Wendy for letting me fill in for her and letting me fill the gap to support her as all the other co-hosts have also done. I'm thankful because if it wasn't for Wendy, the eyes wouldn't have been on me. I'm so thankful to her. We're all praying for her." She also added that she had not spoken to Williams since the TV shakeup was announced.
But, could the two actually come together? Well, Williams has a request...
What Wendy Williams wants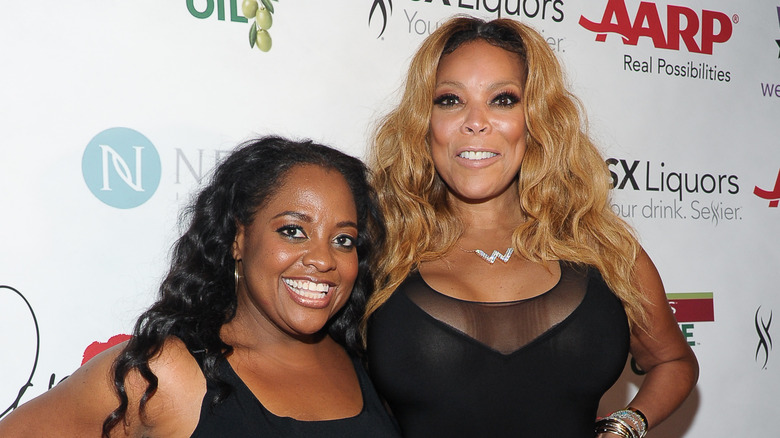 Rommel Demano/Getty Images
Wendy Williams has revealed a big request for Sherri Shepherd. A chat. In a statement obtained by The Shade Room, Williams said, "I would love the chance to actually speak with Sherri and sit down and meet." The TV personality also noted that she was had projects in the works amid much speculation about if or when Williams will actually be back on TV. The star was last seen on "The Wendy Williams Show" in July 2021, with Williams' return initially pushed back several times due to health issues. It was then reported by People that it was unlikely she would return to see the show out before "Sherri" debuts in the fall.
So, could Williams' hopes for a talk with Shepherd actually go down on TV? Well, the latter has already admitted she'd like to see the mom of one be a guest on her show, telling Deadline that Williams would "of course" be welcome on "Sherri."
Shepherd also seems to have done all she can to keep the peace with Williams, even responding with love to Williams' admission she wouldn't be tuning in to her new show. "I did hear Wendy say she will not watch me on the new show. And that's okay. You know, I understand. I'm not mad at Wendy," the former "The View" co-host said during an Instagram Live season on May 9 while chatting with fans. "She's going through a lot."