Wendy Williams' Return To The Spotlight Has Just Been Dealt Another Blow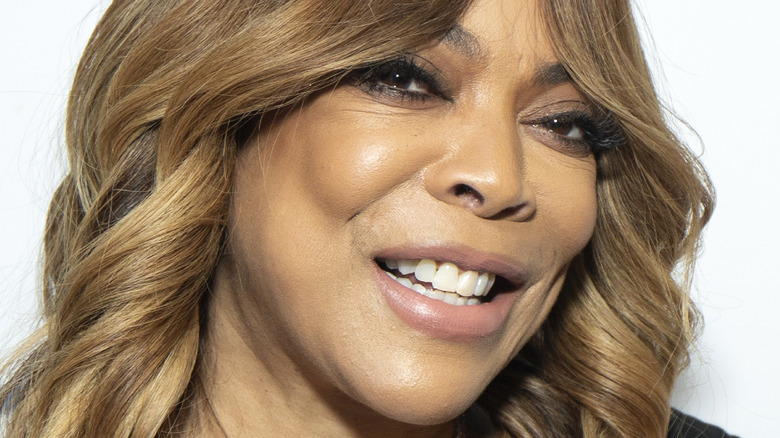 Santiago Felipe/Getty Images
Ever since Wendy Williams took a step back from "The Wendy Williams Show" to deal with health issues in September 2021, fans have been eagerly awaiting her return to the small screen. Plenty has happened since Williams last dished out the gossip on her talk show, including her being ousted from her eponymous talk show in February to make way for Sherri Shepherd's "Sherri." Per CNN, "The Wendy Williams Show" will officially end in June and "Sherri" will air in Williams' soon to be former time slot after Shepherd filled in as a guest host for Williams during her hiatus.
While her absence from TV has been glaring, Williams has repeatedly vowed to return to the talk show game. Williams' spokesperson Howard Bragman then issued a statement about the end of "The Wendy Williams Show," claiming, via Deadline, Williams "has been assured by [syndication company] Debmar-Mercury that should her health get to a point where she can host again and should her desire be that she hosts again that she would be back on TV at that time."
Williams herself has also made it clear that she wanted to be back in the talk show game, even telling "Good Morning America" in March that she was "ready" to get back to work and planned to be back on TV by June. "Keep watching, because I'm going to be back on the Wendy show bigger and brighter than ever," she said. But will we really see Williams back that soon?
When will Wendy Williams be back?
Wendy Williams doubled down on her claims she'd be making a TV return in the not too distant future, telling Fat Joe during a May 7 Instagram Live interview that she would not be tuning in to "Sherri" but would be "coming to 'The Wendy Williams Show.' Absolutely. Absolutely."
But it sounds like that won't be the case, at least not anytime soon. An insider dished on why it's unlikely Williams will be able return to her talk show for a while yet, asking while speaking to Page Six, "Where's she gonna go? It's done. Logistically, it won't work. Sherri has her time slots." And it sounds like Williams' candid interview with Fat Joe only fractured her relationship with Debmar-Mercury, as the source claimed the company wasn't happy it didn't get a heads-up about the chat. Another fly in the ointment? How difficult it would be to insure the mom of one if she did return to work. "She has not been able to consistently work... She did not have the mental and physical capacity to host her show," the insider claimed.
An Entertainment Weekly source previously shut down Williams' timeline of returning to work sometime in June, claiming that, mainly because most of her team is moving to "Sherri," the earliest she could get a talk show together would be September 2023. When will we be saying "How you doin'" to Williams again? It looks like we'll just have to watch this space.