Rose McGowan Addresses Recent Arrest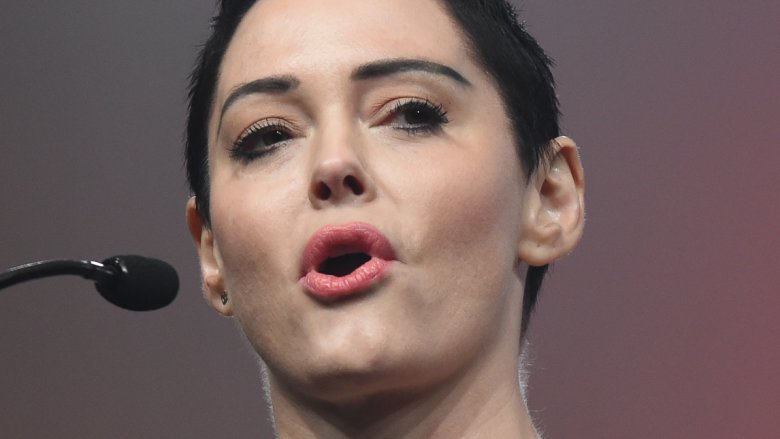 Getty Images
The Charmed actress is speaking out about her arrest on Nov. 14, 2017.
In an interview with The New Yorker, Rose McGowan opened up about the incident and explained why it took her so long to respond to the warrant out for her arrest. Turns out, McGowan wasn't quite sure if the warrant was legitimate.
"I was going to asap," McGowan told the paper, regarding turning herself over to the police, "but then things started to get really weird."
The actress, who'd tweeted about being raped by an unnamed Hollywood "studio head" months earlier, continued, "I knew I was being followed and that I wasn't safe. I even hired a private investigator to investigate whether the warrant was real."
However, McGowan, presumably, came to the conclusion that the warrant was in fact real and that she had to do something about it. As previously reported, McGowan surrendered to Virginia police on Nov. 14, months after the warrant was first issued in February 2017. She was arrested, photographed, and booked by the Loudoun County Sheriff's Office, before ultimately being released on a $5,000 bond.
"The police officers and magistrate were very polite and kind," McGowan noted.  
McGowan's arrest warrant—for "felony possession of a controlled substance"—stemmed from an incident in January 2017, during which McGowan lost her wallet at the Washington Dulles International Airport. According to The New Yorker, a member of the airport's cleaning staff found the wallet while cleaning a plane. The employee and his supervisor also allegedly found two small bags of white powder, which reportedly later tested positive for cocaine.
However, McGowan and her attorney, Jim Hundley, believe that the drugs may have been planted in her wallet, as it'd been out of her possession for several hours before it'd been found. McGowan said she realized her wallet was missing after getting to baggage claim. She then filed a lost-luggage claim with the airport.
Hundley has asked for the charges against his client to be dismissed. McGowan told The New Yorker, "I will clearly plead not guilty."
As Nicki Swift previously reported, McGowan was named as one of the victims of Harvey Weinstein's alleged decades' worth of sexual harassment, sexual assault, and rape in an exposé published by The New York Times. The paper had found that she'd received a cash settlement of $100,000 after an "episode in a hotel room" in 1998. McGowan later accused the Miramax co-founder of rape.
Since then, McGowan has become a strong voice in the fight against sexual misconduct in Hollywood.