Kevin Federline Reignites Britney Spears Feud With Explosive Footage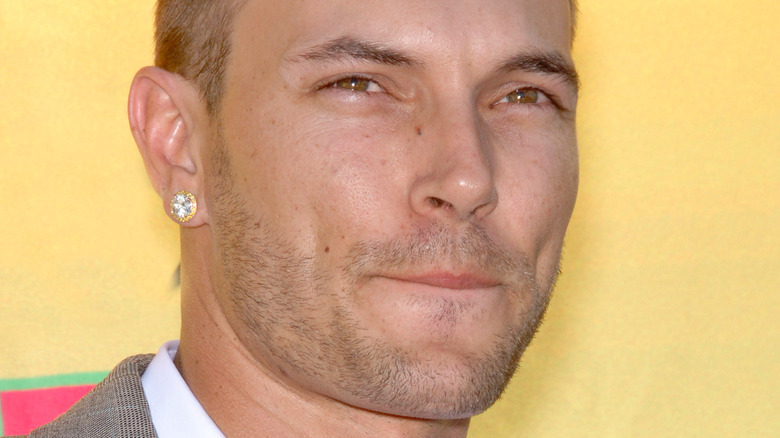 Featureflash Photo Agency/Shutterstock
Britney Spears' drama with her former husband, Kevin Federline, and their two sons, Sean Preston and Jayden James, has taken another turn. Spears and Federline have both spoken publicly about what's been going on behind closed doors, with the latter telling ITV News on August 8 that Sean and Jayden had asked not so see their mom as much and were no big fans of her often risqué Instagram uploads. "I try to explain to them look, maybe [it's] just another way she tries to express herself but it doesn't take away from the fact that what it does to them, it's tough," he said, revealing Spears hadn't seen her boys in months.
Spears' husband, Sam Asghari, then hit back on Instagram, before Spears took aim at her ex and their sons. In a since deleted Instagram post shared on August 10, she wrote (via Billboard), "I know that teenagers are just hard to deal with at that age ... but COME ON, there's being rude then there's being HATEFUL." She claimed that even when they would come to visit they would spend most of their time in their rooms, speculating she wanted her boys to love her so much that she may have smothered them with affection. "I can't process how I dedicated 20 years of my life to those kids ... everything was about them !!! For them to knock the breath out of me," she added, insinuating Federline may have influenced them to keep their distance.
Kevin Federline's leaked Britney Spears videos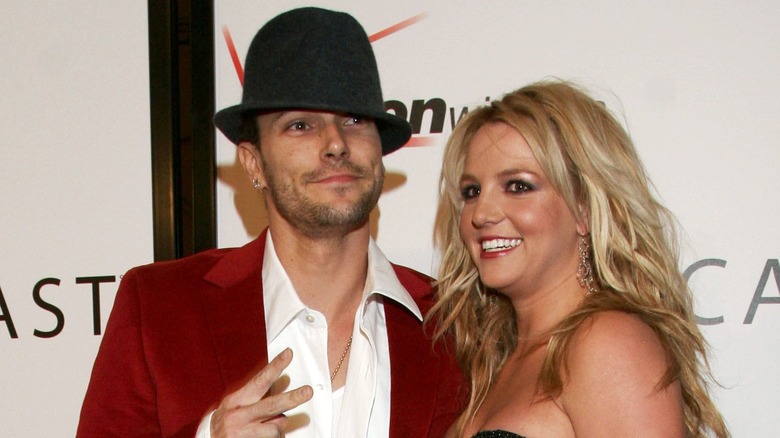 Matthew Simmons/Getty Images
Kevin Federline has taken things one step further in his back and forth with his ex-wife, Britney Spears. Shortly after Spears' now deleted post was shared, Federline took to Instagram to share (and delete) clips Sean Preston and Jayden James had filmed while with their mother. One showed Spears having a heated discussion with her boys after she seemingly came into one of their rooms in order to ask them to put lotion on their face. A second was filmed in a car and appeared to show one of her sons complaining that Spears had taken his phone away because he refused to wear shoes in a shop. Both can still be seen via TMZ.
The former backing dancer defended his decision to release the clips in the caption, sharing the videos were filmed four or five years earlier. "I can not sit back and let my sons be accused in this way after what they've been through," he wrote in the caption. "This isn't even the worst of it. The lies have to stop. I hope our kids grow up to be better than this."
The clips received some mixed responses, though plenty of famous faces defended the "Gimme More" singer. Former "Jersey Shore" star JWOWW tweeted, "Sounds like a normal mom to me," while author Ciku Muiruri tweeted, "So Kevin let's his kids walk around outside barefoot in the winter? Meanwhile, having a mobile phone is not a human right."