Britney Spears Makes Troubling Claims About Her Sons' Recent Behavior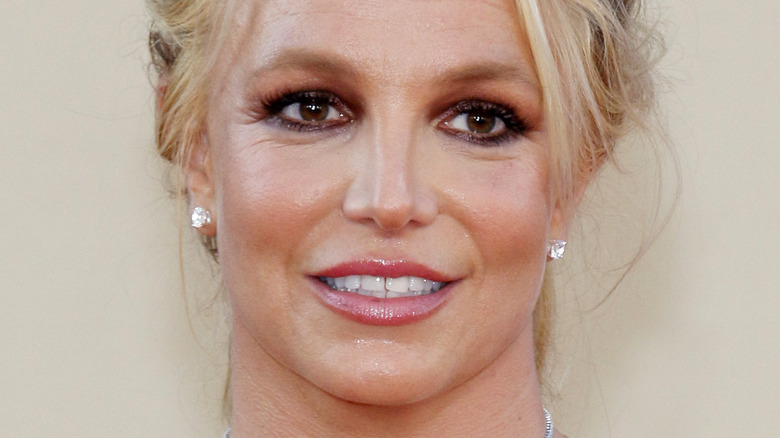 Tinseltown/Shutterstock
Britney Spears admitted that she doesn't have the best relationship with her two sons, Sean Preston and Jayden, at the moment.
Rumors of their sour relationship started when the kids didn't attend Spears and Sam Asghari's wedding. But, at the time, the attorney for their dad, Kevin Federline, confirmed the two were "happy for their mom." Speaking with People, attorney Mark Vincent Kaplan said Sean Preston and Jayden are "hopeful that Sam and Britney are starting a great future together," and they were not present because they believed it was Spears and Asghari's night and "they didn't want to take away from them."
Federline's interview with the Daily Mail in August, however, indicated otherwise. "The boys have decided they are not seeing her right now," he told the outlet. "It's been a few months since they've seen her. They made the decision not to go to her wedding." He also said that the boys are having a tough time dealing with their mother's social media activity, especially since she's been frequently posting lewd photos and videos. "Look, maybe that's just another way she tries to express herself. But that doesn't take away from the fact of what it does to them. It's tough. I can't imagine how it feels to be a teenager having to go to high school."
Spears is no stranger to airing her dirty laundry online, but she doesn't usually speak against her sons — until now.
Britney Spears says her sons are 'hateful'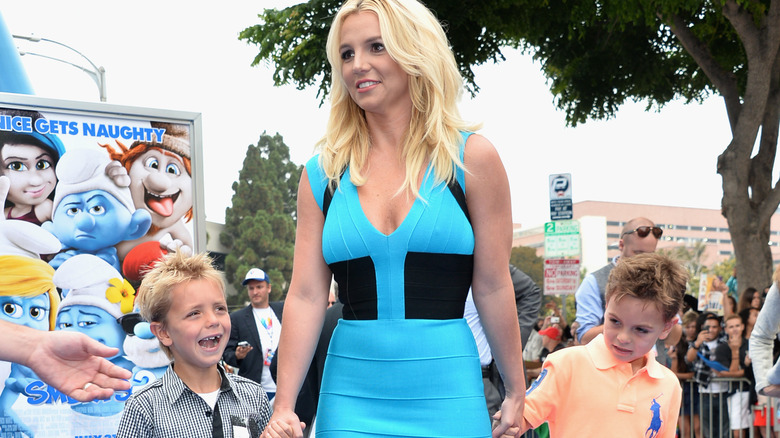 Alberto E. Rodriguez/Getty Images
Britney Spears couldn't help but express disappointment over how her sons have been treating her lately. In a since-deleted Instagram post, she wrote a lengthy statement sharing how her teenage sons have grown to be "hateful."
"I know that teenagers are just hard to deal with at that age ... but COME ON, there's being rude then there's being HATEFUL," she wrote (via Us Weekly). "They would visit me, walk in the door, go straight to their room and lock the door... I'm like why come visit me if they don't even visit me !!!" The singer added that she always tried bonding with her kids, but worried that she might have "overdone" it. "I always TRIED and TRIED, and maybe that's why they stopped coming here !!!" 
Spears went on to pass the blame to Federline, suggesting that he might have influenced the boys' decision to see her less. "I told him that it seems like the boys are wanting to stop coming here as much, which I get because they have their own thing going on but I feel like they are being pretty harsh," she continued. "His words were 'I would never let them make that decision on their own ...' !!! Well, after that I haven't seen them since !!!" As for her borderline obscene posts on social media? In a separate Instagram post, Spears defended herself. "I daringly would like for the Federline's to watch the BIG BOOTY VIDEO!!!" she exclaimed. "Other artists have made much worse when their children were extremely young !!!!"