Police Ramp Up Concern About Ezra Miller's Questionable House Guests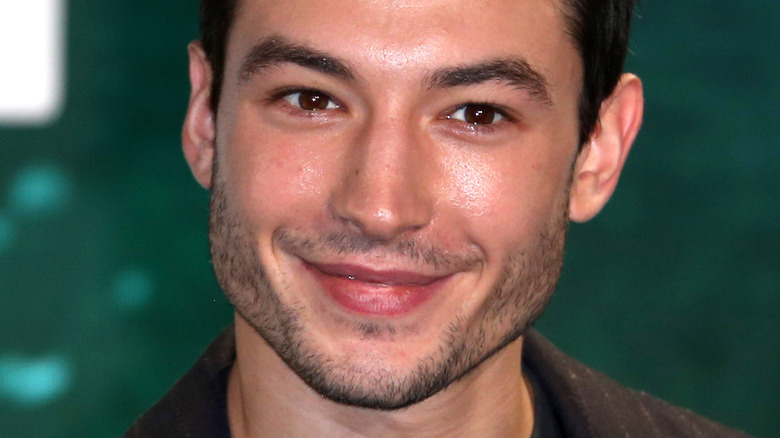 Cubankite/Shutterstock
Despite Warner Bros. Discovery still planning to release "The Flash" in 2023, its star, Ezra Miller, cannot stop attracting new legal troubles. On August 7, Vermont State Police charged the non-binary actor with felony burglary after a May incident in which Miller allegedly broke into an unoccupied home and made off with several bottles of alcohol, per Variety. Miller was issued a citation for their arraignment in Vermont Superior Court on September 26.
The Stamford, Vermont home Miller is charged with burgling is in the same area as their ranch, which Rolling Stone described as an unlicensed cannabis farm with firearms strewn everywhere. Miller has also been reportedly housing a 25-year-old woman and her three young children there, with the mother insisting it was for her protection from an "abusive ex." However, although the young mom called Miller's residence a "healing haven," a video obtained by Rolling Stone showed at least eight firearms freely lying next to children's toys. Additionally, a source told the outlet that one of the children, a 1-year-old, had even placed a loose bullet in her mouth. 
Unsurprisingly at this point, the plot has yet thickened still. Police now have a new reason to worry about the young mother and children. 
Is Ezra Miller hiding their houseguests from the police?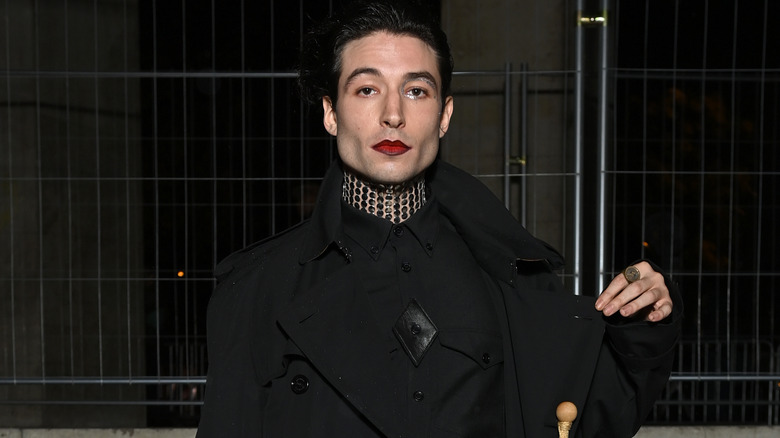 Pascal Le Segretain/Getty Images
Police suspect Ezra Miller might be concealing the location of the 25-year-old woman and three children on their Stamford, Vermont property. According to court documents seen by Rolling Stone, Vermont State Police showed up at Miller's Stamford ranch repeatedly trying to serve the mother an emergency care order remanding her children into the state's care. But Miller told police the family had not lived with them in two months, which the Vermont State Attorney's office claimed "contradicts information" they held. It was possible, the documents stated, that Miller was trying to "evade service" of the order. 
Fearful for the children's safety, Vermont's Child Services Department had determined, following Rolling Stone's June report of the precarious living spaces at Miller's ranch, that a continued stay there was "contrary to the children's welfare." Clearly, the police were taking service of the order seriously, reportedly showing up at Miller's property multiple times in the past week. On August 9, multiple police cars were spotted parked at the estate for an hour, per Rolling Stone — although the cause of that particular visit remains unclear.
While the police and Miller have been familiar bedfellows in 2022, The Hollywood Reporter revealed recently that — unbelievably — the troubled actor has been doing "regularly scheduled" reshoots for June 2023's "The Flash" all summer. At least, that is, until Miller was caught on their felony burglary charge in early August.