Ezra Miller Accused Of Creating Disturbing Living Situation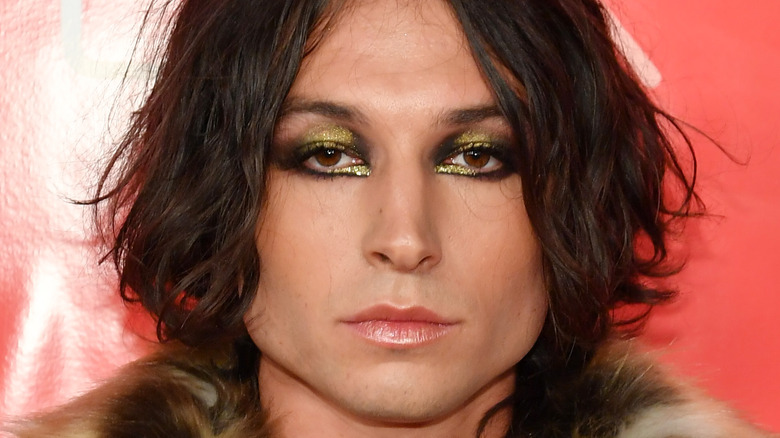 Dimitrios Kambouris/Getty Images
Ezra Miller continues to face serious legal trouble. In recent months, the non-binary actor, who uses they/them pronouns, had been involved in multiple arrests for various reasons, including harassment, disorderly conduct, traffic violations, and alleged assault. On June 15, a mother and her 12-year-old child were given a temporary harassment prevention order against the star for exhibiting indecent behavior toward the kid during a February incident, per The Daily Beast. The child shared with the outlet they were "scared" of Miller during the altercation. The court order was "issued without advance notice because the Court determined that there is a substantial likelihood of immediate danger of harassment," per NBC News.
Meanwhile, in March, two Hawaii residents were granted a temporary restraining order against the "The Flash" actor for allegedly breaking into their bedroom and stealing their passports and wallet, per AP News. Miller's shocking behavior led Warner Bros. and DC to have an emergency meeting in April to discuss the future of Miller's career with the companies. Ultimately, execs put Miller's involvement in upcoming projects on hold in the wake of the arrests and on-set "meltdowns," an insider told Rolling Stone. Miller was later arrested in April for allegedly throwing a chair at a woman after being asked to leave a residence, according to Hawaii police. 
To say that Miller's recent behavior is disturbing would be an understatement, but according to new reports, they dug themself an even deeper grave for apparently housing three minors in a farm packed with firearms.
Ezra Miller is accused of hosting an unsafe housing environment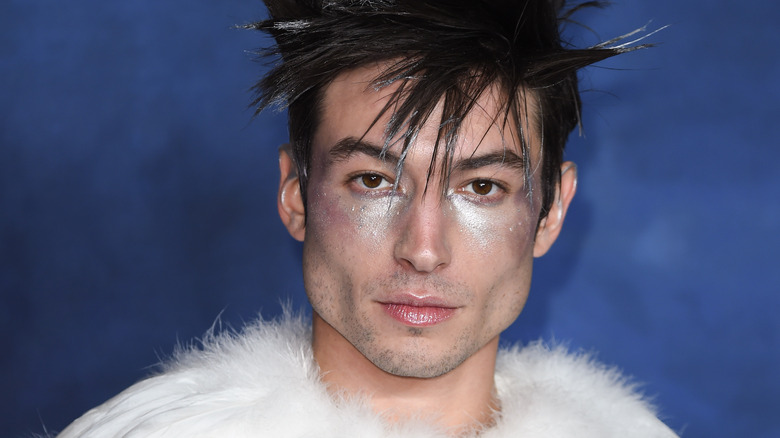 Featureflash Photo Agency/Shutterstock
Ezra Miller is now accused of child endangerment for allegedly hosting a 25-year-old mother and her three children at their farm in Vermont. In a report from Rolling Stone, the father of the children expressed concern over their living situation, which apparently involves easy access to guns.
Two sources told the outlet that Miller's farm is not an ideal environment for minors, with one source saying that one of the children put a loose bullet in her mouth. But the mother insists that the actor had helped her get away from her "violent and abusive ex" and provide a "safe environment for my three very young children." She described the property as a "healing haven," adding that "they may have firearms for self-defense purposes and they are stored in a part of the house that the children never go in. A video obtained by the outlet, however, begs to differ, as it showed that there are at least eight easily accessible firearms there, all of which were found unattended around the living area, with some placed next to some toys.
Meanwhile, the father claims that Miller, who was recently accused of grooming a teen girl, had paid for the mother and the children to fly from Hawaii to Vermont earlier this year without his knowledge. "I got a bad feeling in my stomach," he said. "I do want to go get my kids, they mean the f***ing world to me."
Ezra Miller's farm isn't licensed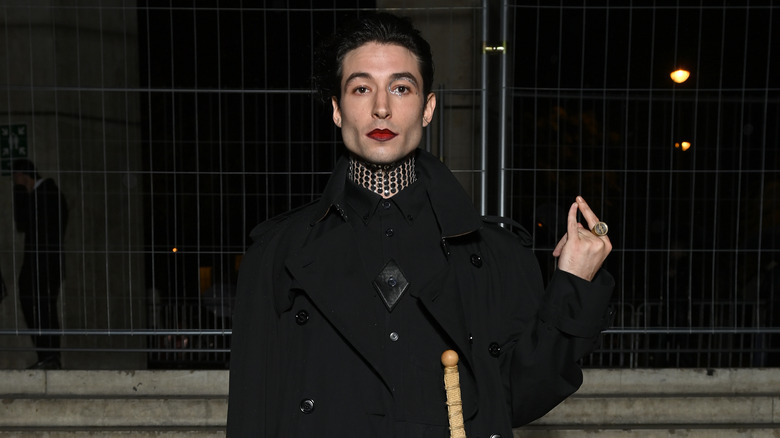 Pascal Le Segretain/Getty Images
On top of the accusations about their unsafe living conditions, Rolling Stone also reported that Ezra Miller may be running an unlicensed marijuana farm.
The outlet found that there is a cannabis farm on the property, which is not part of the state's list of licensed growers. What's more, sources claimed to the publication that the children living there have been continuously witnessing "frequent and heavy" marijuana use, although a Vermont social worker who is in touch with the children's father (who is involved in a paternity court case with the mother) had visited the farm and noted that the kids "looked good" at the time. However, the worker said that they still "had more work to do." 
No one in Miller's camp has addressed any of the grave accusations just yet, but it will be interesting to find out how this latest controversy will affect all the actor's projects, most of which are in limbo. Even though Hollywood higher-ups planned in April to shut out Miller for the time being, a report from Variety noted that Warner Bros. still has plans of giving "The Flash" movie a "blockbuster treatment," because it would cost too much money to recast the star and start from scratch. "There is no winning in this for Warner Bros," a source told Deadline. "The hope is that the scandal will remain at a low level before the movie is released, and hope for the best to turn out."