The Royals' Alexandra Park Says She Was 'Exposed' To Mark Schwahn's 'Reprehensible Behavior'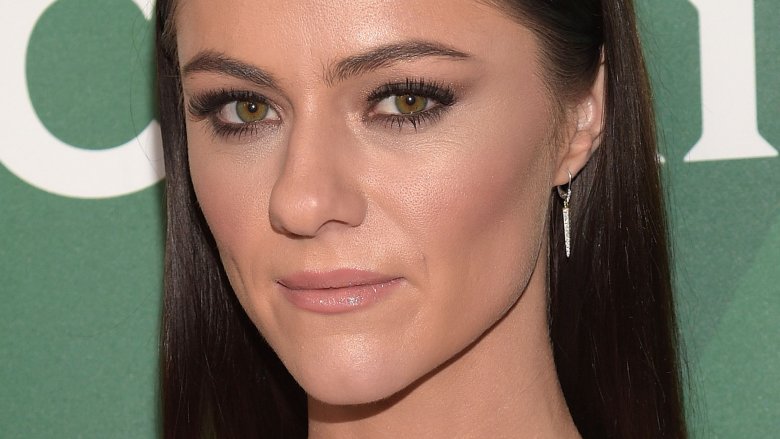 Getty Images
The Royals star is breaking her silence.
On Wednesday, Nov. 15, 2017, Alexandra Park took to Twitter to speak out against showrunner Mark Schwahn with new allegations of sexual harassment.
"I have a responsibility as someone who was working under Mark Schwahn on The Royals to acknowledge these claims," Park wrote, in reference to recent accusations of sexual abuse made against him by the cast and crew of One Tree Hill. "I am devastated to admit to myself, to my colleagues, and to this industry that I too, have been exposed to this reprehensible behavior."
"In the past, people were afraid to come forward in these situations because they were terrified of losing an opportunity...that meant so much to them," the 28-year-old continued. "I am proud and grateful that today, we can take a different path. One that encouraged us to stand up to unacceptable, harmful leadership, in faith that leadership will be removed and replaced. In faith that we will not be penalized for one person's ill behavior."
The Australian actress concluded, "I hope that we can find a way to continue this journey that I am so proud to be a part of, and as a result set an example that I believe will lead to a 'new normal.'"
— Alexandra Park (@AlexandraPark1) November 16, 2017
As Nicki Swift previously reported, Schwahn was accused of sexual harassment by former OTH staff writer Audrey Wauchope, who took to Twitter on Saturday, Nov. 11 to expose his disturbing behavior. A number of women from the teen drama's cast and crew, including stars Sophia Bush, Hilarie Burton, and Bethany Joy Lenz, later signed an open letter in support of Wauchope, which revealed that Schwahn's harassment was an "open secret." 
The letter read, "Many of us were, to varying degrees, manipulated psychologically and emotionally. More than one of us is still in treatment for post-traumatic stress. Many of us were put in uncomfortable positions and had to swiftly learn to fight back, sometimes physically."
Earlier this week, several OTH actors rallied around their former female co-stars in a show of support. In the wake of these allegations, Schwahn has been suspended from The Royals as E!, the show's network, conducts an investigation. He is just one of multiple Hollywood big shots to be accused of sexual misconduct since Harvey Weinstein's sexual assault scandal first broke in October.