What Shereé Whitfield's Ex-Husband Bob Is Doing Now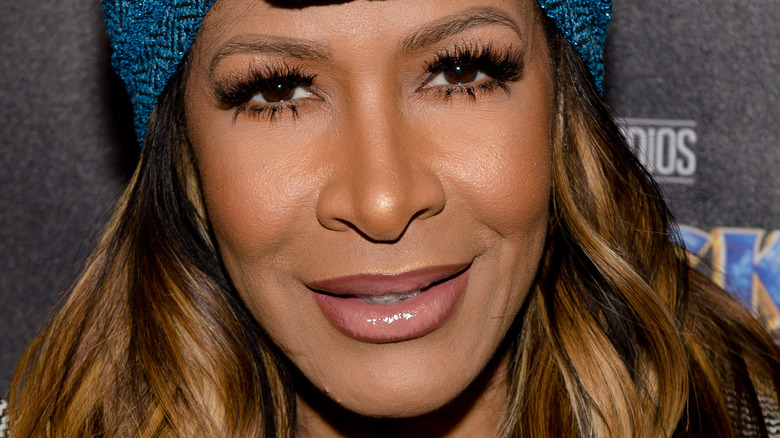 Marcus Ingram/Getty Images
Before Shereé Whitfield amassed fame on "The Real Housewives of Atlanta," the television personality endured a seven-year marriage to Bob Whitfield, ending with the couple splitting in 2007. Though Essence revealed that the Whitfields' divorce was being finalized when the first episode of the first season aired, the drama between the former couple continued on camera. 
In one "RHOA" clip, Shereé frustratedly asked Bob, "Where is my child support?" She then explained, "Bob hasn't paid child support in almost four years." Then, there was talk as to how Bob was paying his bills, to which he replied, "The NFL. I played a lot of years, girl."
Since then, it seems like drama between the two has smoothed over. This past July, Shereé shared an update on her status with Bob on "Watch What Happens Live" (via Bravo), saying, "It's great. He called me the other day, said he had a dream about me." As Shereé fulfills her own romantic dream with her current beau Martell Holt, Bob appears to be focusing on his career. Let's catch up on the reality star's ex-husband's current and past professional pursuits.
Bob Whitfield is an athlete turned sports agent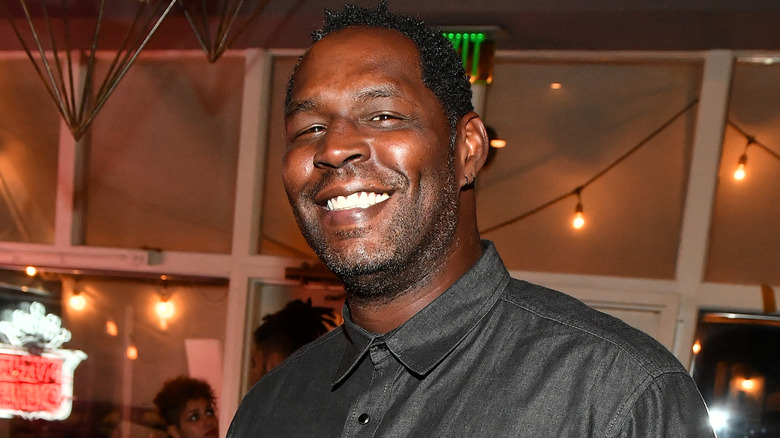 Paras Griffin/Getty Images
Bob Whitfield is a former NFL player who played for the Atlanta Falcons, Jacksonville Jaguars, and New York Giants, per Pro Football History. He officially retired in 2007, per Reality Titbit. And according to Celebrity Net Worth, he's racked up an impressive $12 million. The accomplished football player is also a Hall of Fame Inductee for Stanford University, which called him "one of the greatest tackles in school history." Whitfield later returned to Stanford and earned his diploma in 2013, per The Atlanta Journal-Constitution.
Following a successful football career, the NFL star founded WHITFIELD | FOOTBALL, a sports agency for pro-athletes that provides business expertise, brand strategizing, and career coaching, per the company's website. According to Whitfield's LinkedIn page, he's also a full-time sports agent for the company. He's clearly devoted to the position, as his About section says, "I am entrenched in my passion for maximizing the talents of artists and athletes for career longevity and optimal performance."
Bob Whitfield is the founder of a recording studio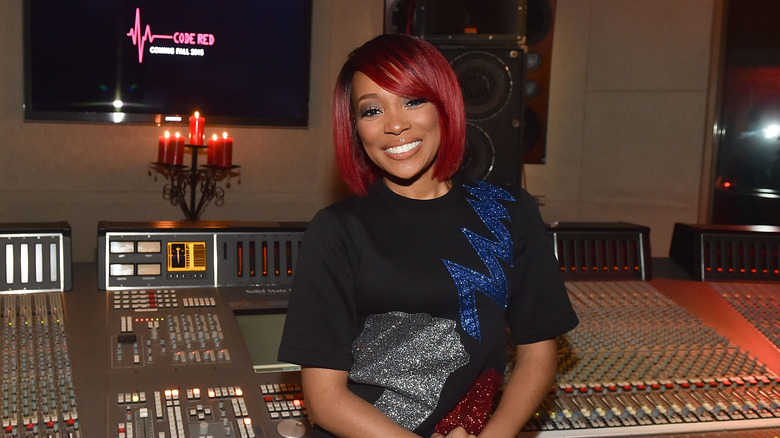 Paras Griffin/Getty Images
Bob Whitfield has also worked in the entertainment industry. In 1994, Whitfield founded Patchwerk Recording Studios in Atlanta. The purpose and goals of the establishment can be summed up in a statement on the website, with Whitfield stating, "The studio is a tremendous asset in helping us achieve our mission of consistently discovering and developing the most refreshing and innovative producers, writers, and artists available." It's a hot spot for major artists including Monica, Beyoncé, Snoop Dogg, and Nick Jonas. Whitfield no longer owns the company, so the extent of his current activity with the studios is unspecified.
In 2016, Whitfield spoke about his connection to music to The Atlanta Journal-Constitution, explaining, "I was out of L.A., and it was truly a labor of love. I used to play in multiple talent shows and break dance when I was young. We built the Motown of the south." In 2018, he posted an Instagram photo of a throwback to his days at the original Patchwerk Recording Studios.
So, what else is the music mogul up to? In one Instagram photo, Whitfield looks serious and focused next to a whiteboard, seemingly strategizing at a football game. "Mask on for the playas... next batch of NFL hitters to a city near you! Represent the best!!!" he captioned the picture. Whether he's gearing up for sports games or reflecting on his successes in the music industry, Whitfield appears to be living his best life.