Angelina Jolie Gets Emotional Dropping Daughter Zahara Off At College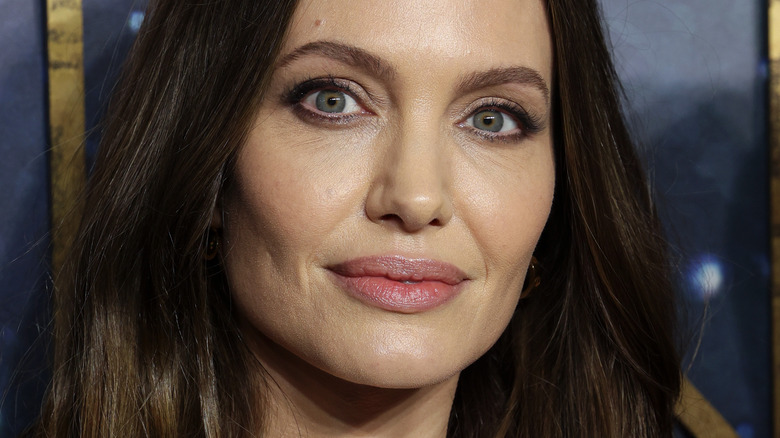 Tim P. Whitby/Getty Images
Obviously, Angelina Jolie is not your average mom for a lot of reasons. Not only is she a super-famous movie star, but she also boasts a vast philanthropic resumé — working with organizations such as the United Nations and facilitating help for children in war-torn regions. But when she's not busy being a real-life superhero, she's just like any other parent — ready to burst into tears at her children's success. 
Jolie previously announced that daughter Zahara would be attending the Historically Black College and University (HBCU) on her Instagram on July 31. The actor posted a photo of her oldest daughter along with some of her fellow students. "Zahara with her Spelman sisters! Congratulations to all new students starting this year," the proud mom wrote in the caption. "A very special place and an honor to have a family member as a new Spelman girl."
And now, the day has come for Jolie to leave her baby girl at her new dorm for the first time. 
Angelina Jolie says she's 'going to start crying'
On August 10, Spelman College's Vice President of Student Affairs, Darryl Holloman, posted a few mother-daughter photos and a video of Angelina Jolie dropping daughter Zahara off at the Historically Black College and University (HBCU) on Instagram. A voice can be heard in the background asking, "Alright, Miss Jolie can you tell us, how does it feel?" Jolie answered with a laugh, "I'm going to start crying!" She continued, "I have not started crying yet, so hopefully I can hold it together." When asked how it feels to be a Spelman Mom officially, Jolie said she's "so excited." Holloman's Instagram post also included a picture of Jolie and Zahara in her new dorm. 
It doesn't look like Zahara's dad, Brad Pitt, was there this time, but he has had his own proud parent moments recently. "She's so smart. She's going to flourish even more at college," he told Vanity Fair. "It's an exciting and beautiful time to find her own way and pursue her interests. I'm so proud."