Family Attorney Has Serious Advice For Britney Spears Amid Co-Parenting Drama - Exclusive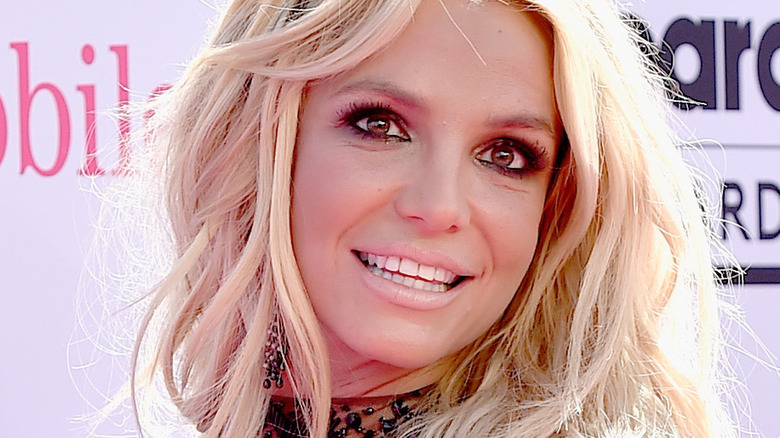 David Becker/Getty Images
In case you live under a rock, Britney Spears is officially a free woman, and she's not wasting a minute of it. Not only did she wed longtime beau Sam Asghari, but Spears is also making her triumphant return to music — alongside Elton John, no less.
However, unfortunately, it's not all roses for the "Toxic" singer. In a now-deleted Instagram post, Spears shared that she was having trouble with her teenage sons, Sean and Jayden, who she shares with ex Kevin Federline. According to People, she took to Instagram to complain about their supposedly bad behavior during visits to her, such as beelining to their rooms instead of talking to her. "There's being rude then there's being HATEFUL," she wrote.
The venting session came on the heels of Federline revealing to the Daily Mail that "the boys have decided they are not seeing her [Spears] right now." He then implied that Sean and Jayden were embarrassed by their mother, which only prompted more drama. From lawyers firing back and forth to jury-by-social-media, what started off as a spat between exes turned into a full-blown custody debate. To help us wade through the drama, we reached out to a legal expert — and they have a strong opinion on how Spears should best proceed.
Spears should ease back on social media, warns lawyer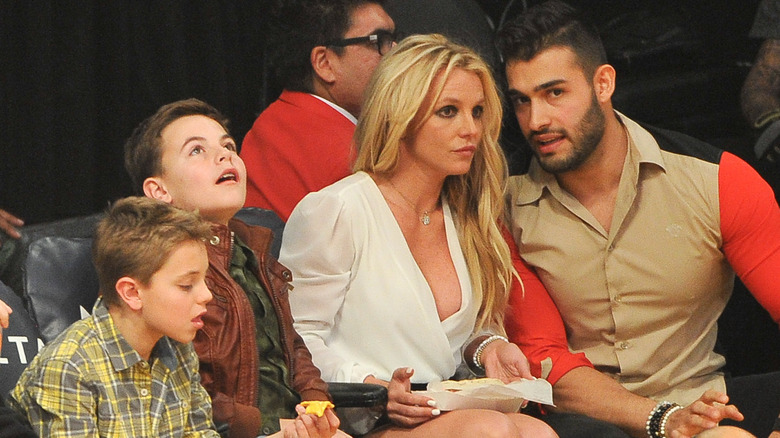 Allen Berezovsky/Getty Images
Not long after Britney Spears aired her grievances about her teenage sons, her ex-husband Kevin Federline posted since-deleted videos depicting arguments between Spears and their children. Now, both parents brought in lawyers and pointed fingers at each other for why the boys are distant from Spears. The singer's lawyer even suggested they could seek "appropriate relief" against her ex. But does Spears have a case? 
"It would be reasonable to request that a temporary rule be put in place prohibiting Kevin from distributing any videos of the children talking about their mother, or discussing the facts surrounding their custody agreements," award-winning family law attorney Holly R. Davis explained to Nicki Swift exclusively. However, it's not a slam dunk situation for Spears. Davis highlighted how posting family drama puts the story in "the court of public opinion" and could hurt Spears' legal standing in a potential court case. "Britney confirms the distance between her and her children, and confirms her own issues and problems parenting them on her time," she reasoned. "This confirmation can be used against her by Kevin to justify the existing possession schedule, which has the children determining themselves when they stay over or see their mom."
Additionally, Davis added that any action taken against Federline could be redirected at Spears. "In reality, both Kevin and Britney likely need to keep their children out of their social media posts and interviews, at least as it pertains to the court orders in place," Davis concluded. "If Britney brings a request in front of a judge, a judge should also grant one against her."
Kevin Federline and Britney Spears' lawyers weigh in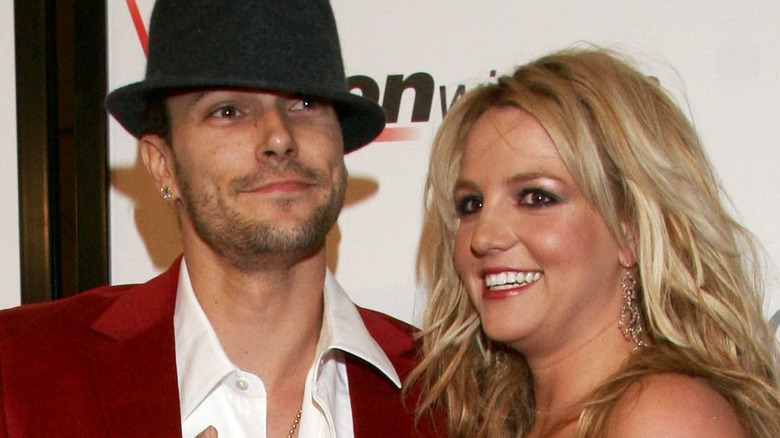 Matthew Simmons/Getty Images
After Kevin Federline posted videos of his children arguing with their mother, Britney Spears, both of their lawyers issued a response. Federline's lawyer, Mark Vincent Kaplan, told TMZ that the boys are choosing not to associate with Spears for the time being, as they're frustrated despite having love for her. That lines up with Jayden and Sean Federline not attending their mother's wedding in June and the claim they haven't had overnights at her place in years. At least, if you listen to K-Fed.
As for Mathew Rosengart, Spears' attorney, he took to CNN to call out Federline in response for "[violating] the privacy and dignity of the mother of his children" and undermining their privacy, which "she should protect." He then called Federline's behavior "cruel, bottom of the barrel stuff."
Though no legal action has been taken as of this writing, the tension only seems to build up between Federline and Spears, especially on social media. So maybe the two should take attorney Holly Davis' advice to heart before things get even messier.