The Tragic Reason Vanessa Bryant Had To Excuse Herself From The Kobe Crash Trial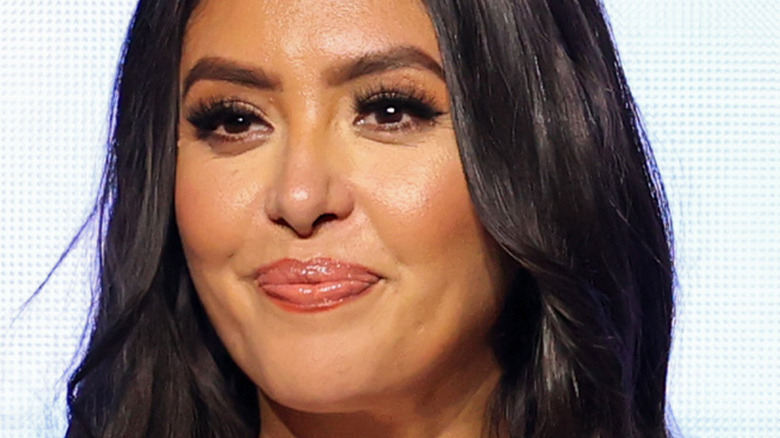 Amy Sussman/Getty Images
Vanessa Bryant's invasion of privacy trial against Los Angeles County has commenced, with her fleeing the courtroom on the second day of testimony.
The widow of basketball legend Kobe Bryant filed a lawsuit against the county in September 2020, accusing the fire and sheriff's department employees of taking and sharing photos of Kobe and Gianna Bryant's remains after they were killed in a devastating helicopter crash months earlier. "This lawsuit is about accountability and about preventing this disgraceful behavior from happening to other families in the future who have suffered loss," Vanessa's attorney, Luis Li, said in a statement at the time, per AP News. "The department formally refused Mrs. Bryant's requests for information saying it was 'unable to assist' with any inquiry and had no legal obligation to do so. It's now for a court to tell the department what its obligations are."
The county has initially attempted to have the case dismissed, but U.S. District Judge John F. Walter denied the motion, saying that "there are genuine issues of material facts for trial," per the Los Angeles Times. Now that the trial is underway, Vanessa couldn't help but get emotional when sensitive details about the accident were discussed in court.
Vanessa Bryant breaks down in tears in court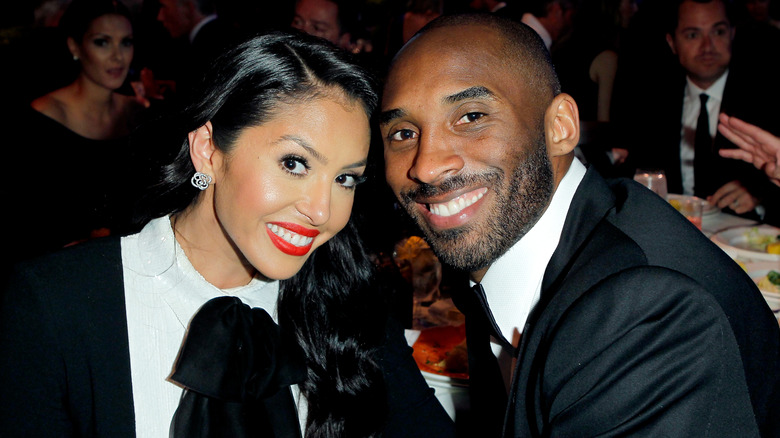 Donato Sardella/Getty Images
Vanessa Bryant had a tough time keeping her emotions in check during the trial of her invasion of privacy lawsuit against Los Angeles County. On the second round of testimony, Victor Gutierrez, a bartender, was asked if he had been shown the photos of Kobe and Gianna Bryant's remains, and went on to describe what he had seen. That was what prompted Vanessa to break down and leave the room, per CNN.
She reportedly asked the judge for permission to step out, to which they responded, "You don't have to ask my permission." Vanessa apparently did not return to hear the rest of Gutierrez's statement, in which he recalled the gruesome details of the grisly images he had had a glimpse of. On August 10, Vanessa's lawyer Luis Li told the 10-person jury that the county employees "exploited" the accident, per Rolling Stone. "They took and shared pictures of Kobe and Gianna as souvenirs... They poured salt in an unhealable wound." It turns out that a number of the defendants took the time to visit the wreckage and "took pictures of broken bodies." This act, per Luis, "shocks the conscience."
In her lawsuit, Vanessa claims that she and her family had suffered from emotional distress due to the circulation of grisly images initiated by the county employees, per the Los Angeles Times. She is reportedly seeking compensatory and punitive damages to "make an example of them to the community."