What Has Danica Patrick Been Up To Since Retiring From Racing?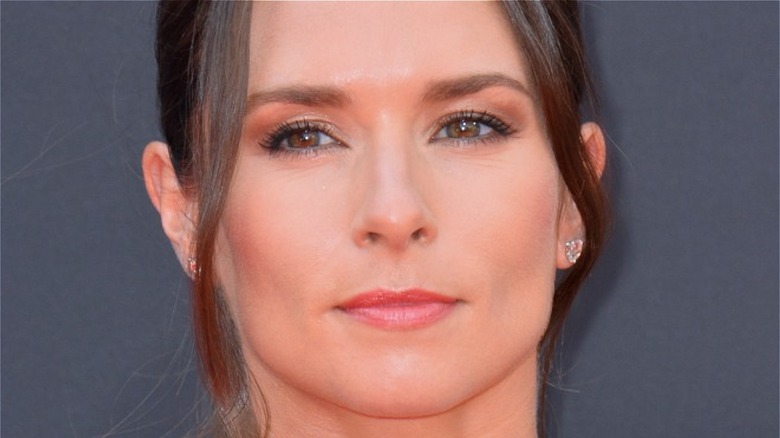 Featureflash Photo Agency/Shutterstock
Danica Patrick is a racing legend. Even though she no longer races, her legacy remains. Patrick is the only female driver to beat the competition in the race of her lifetime: the 2008 IndyCar Series race. In 2010, the stock racing bug bit, and she cemented her status as a champion NASCAR driver.  However, Patrick hung up her racing gloves in 2018, per Sportscasting, and said goodbye to a 27-year professional driving career. 
In a 2019 interview with Orlando Sentinel, the petrolhead was asked if she missed her life behind the steering wheel. Her answer may surprise Patrick's fans, who know that at one point in her life she lived and breathed the sport. "No. No, I don't [miss racing]. I'm being really honest."
It also seems as if she was resolute about her retirement and was looking forward to a new chapter in her life. "I'm not someone who looks back on things and has a lot of regret," she said at the time. "Anytime anybody asks me if I could change anything, what would I change? Well, I'm just not the kind of person that really thinks like that. You know, I [raced] it for 27 years and life is so short ... And now I can spend time doing other things." Patrick has kept true to her word and is exploring new paths.
Danica Patrick's new spin on the racing world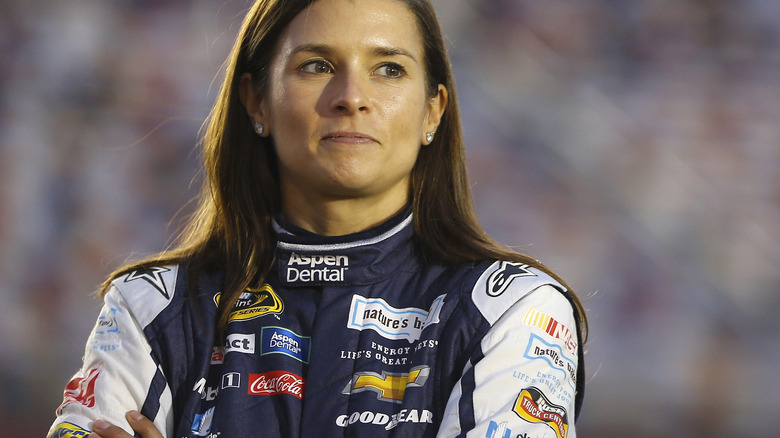 Grindstone Media Group/Shutterstock
Danica Patrick entered the racing arena at the tender age of 10, per her website.  She spent more than a quarter of a century behind the wheel, defying expectations and setting new benchmarks. Although Patrick bid farewell to her racing career, she remains a part of the action in another capacity. She started her broadcasting career, and has become a well-known voice off-track. She told Fox Sports, "I also enjoy this phase of my life, where I can take some of that armor off, and I don't have to be so tough, and I don't have to be so aggressive, and I don't have to do so much."
The outlet reported that Patrick already boasts an impressive résumé in her newfound career behind the microphone. Not only has she delivered commentary to some SRX Series and Cup events, but she was hired as a race analyst for the Indianapolis 500 and a Formula 1 race in Austin. "If I wasn't excited to do it, I wouldn't do it," she said. "I enjoy doing it. It's really fun." It seems as if Patrick is still motivated to add value to her life and making the most of life on the other side of the tracks. 
Interestingly, Patrick also lends her voice to her popular podcast, "Pretty Intense," where she interviews celebs. She also has a career beyond fast cars and studios. That venture allows her to unwind.
Danica Patrick owns a winery
Danica Patrick's idea for opening a winery began when she decided to visit Napa Valley in 2006, per Vine Pair. She soon realized that she had a second calling and wanted to produce her own wine. She revealed, "In 2009, I purchased a property on Howell Mountain and named it Somnium, which means 'to dream' in Latin." Initially, she wanted to produce a sweet wine, but her palate has developed since then, and now she's open to other blends. 
The former professional racecar driver revealed that her rosé wines were special to her, per Haute Living. "It's the most authentic region to make rosé from, and for me, being authentic has always been integral to who I am and how I like to operate," she explained. "So, whether people liked or didn't like what I did in the racing world, hopefully, they could at least respect my authenticity." She referred to the rosé as "an extension" of who she is and the "brand" she's created.
It seems as if Patrick believes in being true to oneself, and that even her winery should reflect her values. She added, "People ask me why I make wine, and I say, 'Because I like to drink it,' and it's just the truth. I almost never drink anything else." Vivite somnium, Danica.