What Olivia Jade's Career Looks Like Now After The College Admissions Scandal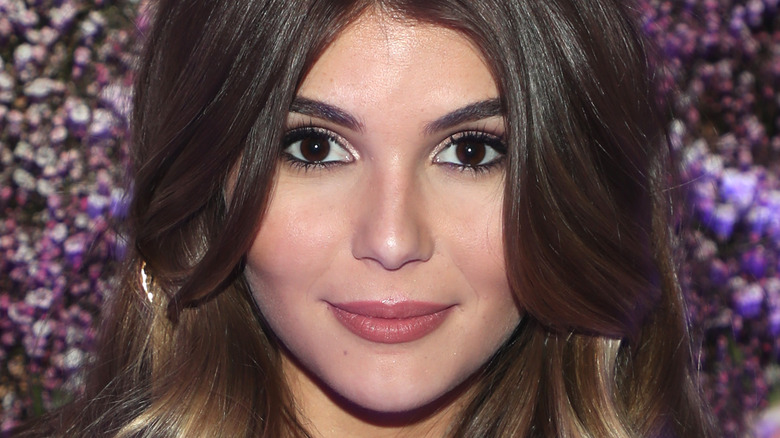 Jerritt Clark/Getty Images
Olivia Jade and her family made headlines in 2019 for all the wrong reasons, thanks to the now-infamous college admissions scandal. ICYMI, Olivia and her sister Bella Giannulli's parents, Lori Loughlin and Mossimo Giannulli, paid scammer Rick Singer $500,000 to falsely designate the sisters as crew recruits to the University of Southern California, per People. After initially denying wrongdoing, both Giannulli and Loughlin served time behind bars.
On a 2021 episode of the "Conversations with Olivia Jade" podcast, Olivia spoke with her sister Bella about how Loughlin had — in their opinion — unfairly shouldered blame for the scandal. Notably, the 2019 case implicated "dozens of wealthy parents and athletic coaches," including actor Felicity Huffman, per ABC News. "Even though I also was getting dragged negatively, it didn't nearly affect me as much as seeing Mom having all this thrown on her," Olivia said. "She really took this whole thing on her back, solely. There are a lot of people that were in this case, and a lot of other parents, and I do not know one other person's name."
It's true that Loughlin was dropped from all acting projects in the wake of the scandal. She scored her comeback role in December 2021, playing Abigail Stanton on the GAC Family series, "When Hope Calls," according to Us Weekly. Per ET Canada, Bella revealed that her first love broke up with her because of the scandal, and likewise, Olivia's career suffered. But three years on, things are looking brighter for the YouTuber.
Olivia Jade is partnering with more brands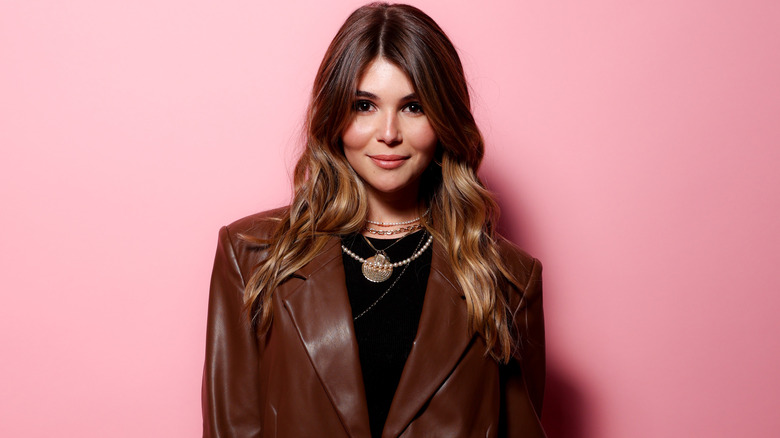 Rich Fury/Getty Images
Perhaps for Gen Z, there's no such thing as bad press! Page Six reports that it took a well-timed stint on "Dancing With the Stars" for Olivia Jade to revive her flagging career post-college admissions scandal. Since then, she has received invitations to high-profile parties and events, including New York Fashion Week and Drake's pre-Super Bowl bash. And though Olivia was dropped by Sephora and Amazon, she now reps products from Garage, Banana Bread Grails, Revice Denim, and White Fox Boutique.
She has also partnered with the fashion rental store Vivrelle (via Facebook), which implies she has plans to regain her status as a style influencer. Per the Daily Mail, her collaboration with Madhappy, a clothing company with its own mental health initiative, aligns with Gen Z's values and proves that Olivia knows how to connect with fans. Plus, her 1.3 million Instagram followers and 1.81 million YouTube subscribers means that there are likely more lucrative sponsorship deals in her future. "She's attending more events, working with more brands — and she's got some big deals in the works for 2022," an insider told Page Six.
Additionally, Olivia's rumored romance "Euphoria" actor and Gen Z icon Jacob Elordi is only upping her star power. Us Weekly reported that the pair were first spotted together in late 2021, though they are thought to be taking things slow after they both split from other people (Elordi from Kaia Gerber, and Olivia from musician Jackson Guthy).
How did Olivia Jade revive her career?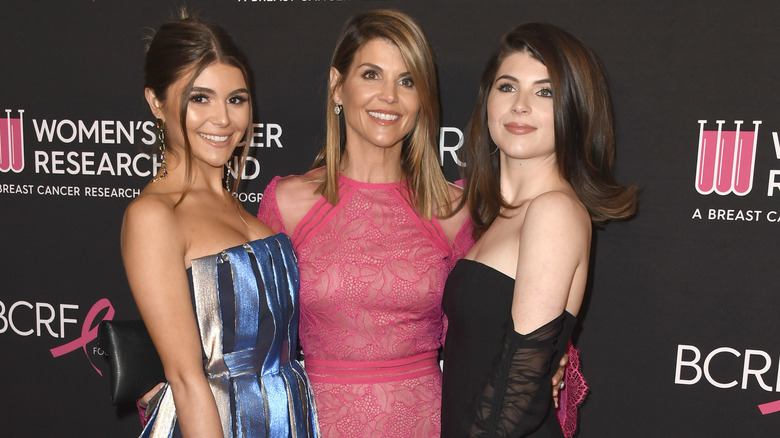 Frazer Harrison/Getty Images
Plenty of fans thought Olivia Jade's career was dead in the water when the college admissions scandal first broke. As it turned out however, "Dancing With the Stars" was a crucial PR move that enabled Olivia to distance herself from her spoiled persona, and adopt a more mature and empathetic outlook. "'Dancing With the Stars' was a chance for people to really see who Olivia is: a hard worker, dedicated, and just a young adult trying to find her way in the world. It was a chance to reconnect the public to what made her so likable and relevant on her YouTube channel," a source told Page Six. Olivia herself also leveraged the show as a platform for self-reinvention. "I'm not trying to pull a pity card, but I need to move forward and do better," she admitted in a video segment of "Dancing With the Stars" (via USA Today). "I just want to show people I have a different side to me: I have a strong work ethic."
The beauty influencer defended that same work ethic in January, when she told fans on an episode of "Conversations with Olivia Jade" that she had straight As in high school. "I worked really hard," she added. Olivia's outspokenness about her own hard work and dedication to her career may have been key in helping to smooth over her public image. Furthermore, as PR expert Mark Borkowski said, "Scandal is not the career-ending nerve gas it once was."