The Inspiring Advice Kelly Clarkson Wishes She Could Give Her Younger Self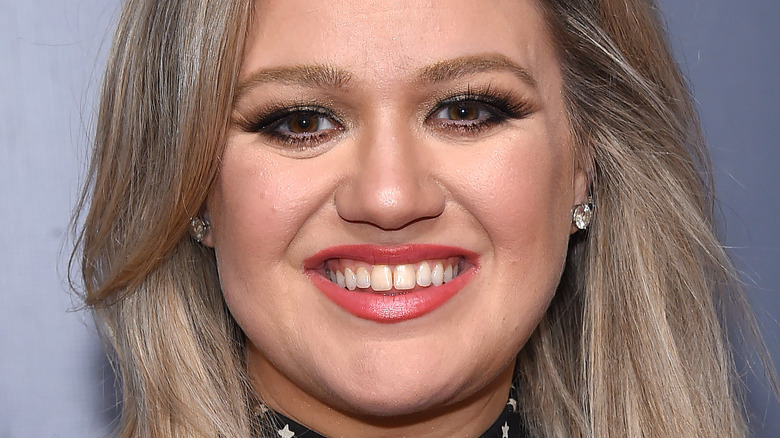 DFree/Shutterstock
You'd be hard pressed to find a star more likable than Kelly Clarkson. From "American Idol" to America's sweetheart, the beloved singer captivated a generation of teenagers who weren't afraid to crimp their hair and step out with denim under their dresses. While most of us have since discarded our Silly Bandz and confessed that trucker hats weren't exactly the timeless aesthetic we once thought, Clarkson has remained. When Clarkson isn't busy hosting her own daytime television program, "The Kelly Clarkson Show," she's usually hard at work coaching singers on NBC's "The Voice" or belting out Christmas classics on her latest record, "When Christmas Comes Around..."
Now that Clarkson has been in the game for two decades, we're guessing she has the wherewithal to pull a string or two when needed, but that wasn't always the case. Before she high noted her way into our hearts on "American Idol," Clarkson was a waitress with a big dream. Clarkson recently reflected on that dream, and what she learned while achieving it — including some advice to her younger self that we think is pretty inspiring.
Clarkson said she wasted her time on other people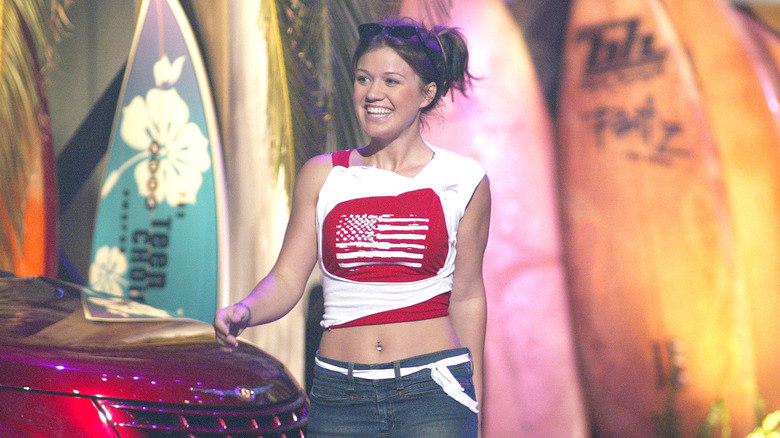 Kevin Winter/Getty Images
Kelly Clarkson — America's big sister — has remained remarkably true to herself and consistently relatable throughout her career, but there is one thing she wishes she could change about her younger self. "I would tell my younger self to stop trying to save or fix people," she told InStyle. "I spent a solid portion of my life trying to justify others' actions, and it was exhausting to say the least. People have to help themselves. I am not that powerful. No one is." Instead, the vocalist says that she has learned to surround herself with people that she aspires to be like, calling it "one of the most important things anyone can do for themselves in life."
That's not the only piece of advice that Clarkson gathered at the school of hard knocks. In 2014, the singer – who's weight has become something of an obsession for the media – had this advice for her younger self (via Stylist): "When people call you fat and imperfect, simply remember you can sing circles around them."
She's a champion of body positivity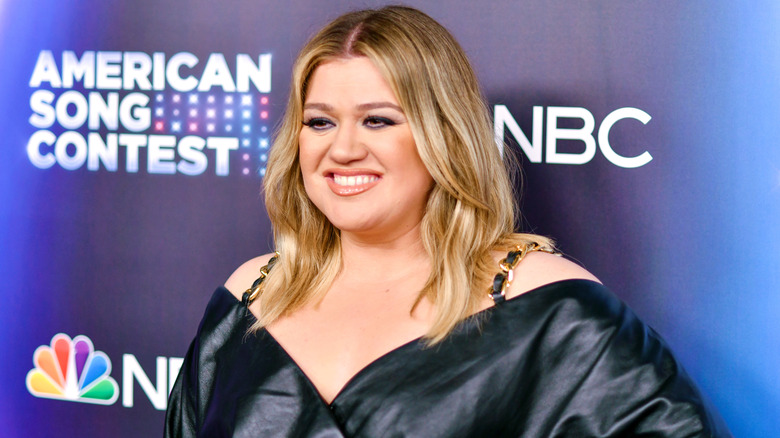 Jerod Harris/Getty Images
Kelly Clarkson is done trying to fix people and wishes others would stop trying to fix her. The singer revealed to InStyle that she's happy with who she is now, and warned of the dangers of being inauthentic. "Almost everyone I have worked with in this industry has had to learn me. And by that, I mean, believe me when I say I'm comfortable in my skin. I don't want to dress, sing, or think like someone else," she told the outlet, adding that "if you're not being your authentic self, one day you will wake up and you [won't be able to] even find that person anymore."
It took a while for Clarkson to realize she didn't owe anything to anyone, especially when it came to her body. "Even in my thinnest, most fit moment, it's just not my personality to be naked on the front of a magazine," she told Glamour UK in 2020. "I think all of our bodies, whether you're male or female, we [are] very beautiful beings."