How Old Kate Winslet Was When Titanic Made Her Famous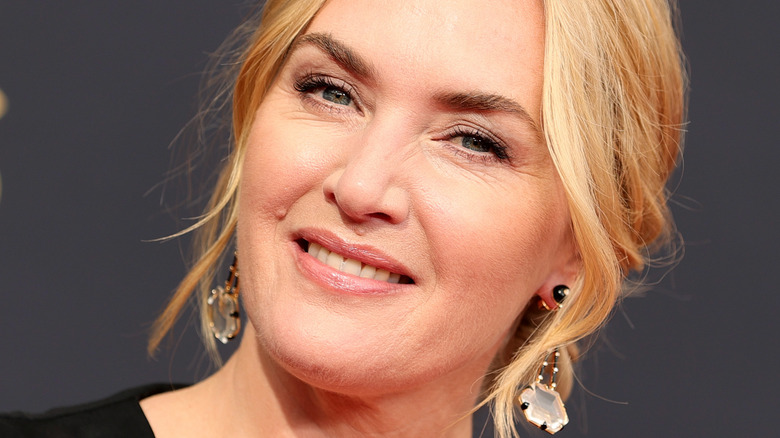 Rich Fury/Getty Images
Kate Winslet is one of those people that was just born to be a star. Coming from a family of actors, she had decided from the get-go that it's the route she would pursue in life. "It's in my family to act," she told The New York Times in 1995. "I always knew that this was what I wanted to do."
She bagged her first major role in 1994 when she starred in "Heavenly Creatures," which nabbed an Oscar nod for Best Original Screenplay. The year after she starred opposite Emma Thompson, Alan Rickman, and Hugh Grant in Ang Lee's "Sense and Sensibility," a period film based on Jane Austen's novel of the same name. It was then that she clinched an Academy Award nomination for Best Supporting Actress.
While Winslet received critical acclaim early in her acting career, it wasn't until she starred in "Titanic" that she cemented her place in Hollywood. At the time, even though she had already proven her acting prowess, she still acted as if she was a fledgling actor with a lot to prove.
Kate Winslet was only 20 when she booked the Titanic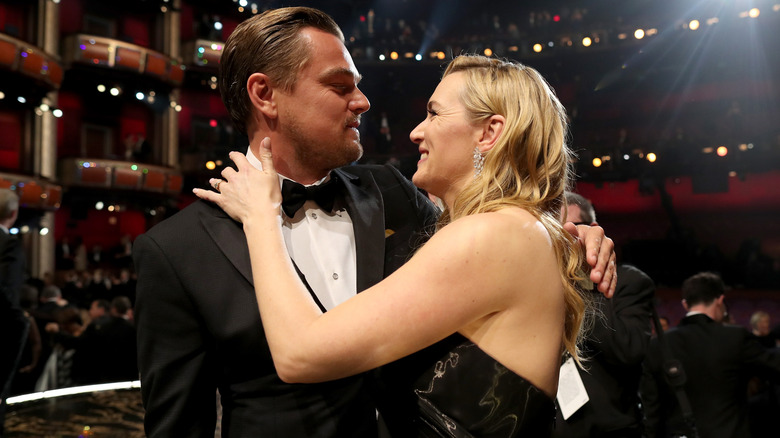 Christopher Polk/Getty Images
Kate Winslet had just gotten out of teenhood when she was picked to star in "Titanic" opposite Leonardo DiCaprio. Speaking with Rolling Stone in 1998, Winslet revealed that she went out of her way to get the part. "I closed the script, wept floods of tears and said, 'Right, I've absolutely got to be a part of this. No two ways about it,'" she said, adding that she had urged her agent to get her an audition. She even tracked down DiCaprio when it was reported that he was hesitant to play Jack. "I was thinking, 'I'm going to persuade him to do this, because I'm not doing it without him," she added. "I will have him.' Because he is f*****g brilliant. He's a f*****g genius, and that was absolutely why."
By the time Winslet was 21, she was a superstar. But she admitted that nothing could have prepared her for the scrutiny she received at the time, especially by the press. In a guest appearance on Marc Maron's podcast, the actor said that stardom, "was like night and day from one day to the next. I was subjected to quite a lot of personal physical scrutiny, and I was criticized quite a lot. The British press were actually quite unkind to me." She even went as far as to say that she felt "bullied." "I remember just thinking, 'OK, well, this is horrible and I hope it passes.' It did definitely pass but it also made me realize that, if that's what being famous was, I was not ready to be famous."
Kate Winslet on dealing with criticism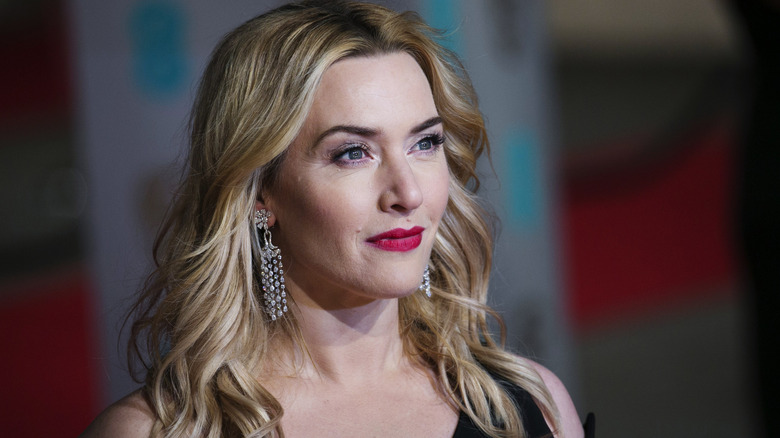 John Phillips/Getty Images
Kate Winslet's passion lies in acting and she wanted to make sure she was in it for the long haul. After the success of "Titanic," she made the decision to retreat from the spotlight and book smaller roles, not only because of the constant criticism, but also because Winslet wanted to hone her craft.
"I was still learning how to act. I'd only been doing it since I was 17, and so I still felt like I wasn't really ready to do lots of big Hollywood jobs," Winslet told the podcast. "I didn't want to make mistakes, I didn't want to blow it... So I did strategically try and find smaller things, just so I could understand the craft a bit better and also understand myself a bit better and maintain some degree of privacy and dignity."
In an interview with The Guardian in 2021, she reminisced about her younger years and couldn't quite believe how she was able to withstand it all. "It was almost laughable how shocking, how critical, how straight-up cruel tabloid journalists were to me. I was still figuring out who the hell I bloody well was!" she said. "It damaged my confidence... Also, it tampers with your evolving impression of what's beautiful, you know? I did feel very on my own." She learned to bite back eventually, leading to the media branding her as blunt. "Well, then I got this label of being ballsy and outspoken," Winslet recalled, adding that she had a good reason for it. "I was just defending myself."