What Armie Hammer's Ex-Wife Elizabeth Chambers Does For A Living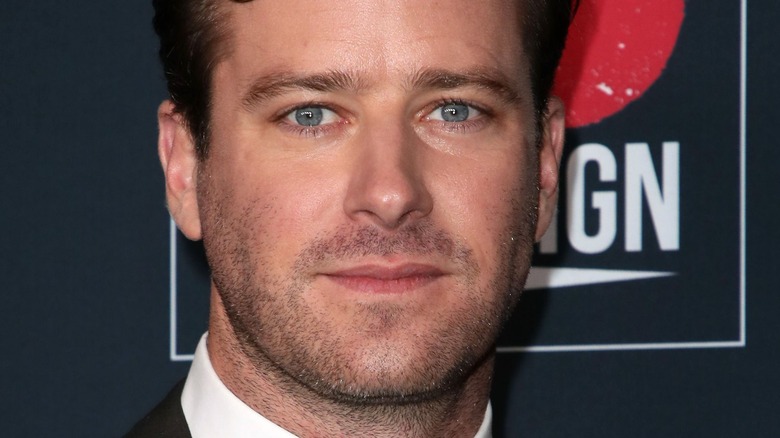 David Livingston/Getty Images
The following article includes allegations of sexual assault and abuse.
Actor and oil tycoon heir Armie Hammer appeared to have it all... until it all came crashing down. 
Hammer's good luck appeared to run out in July 2020 when he and his wife of more than 10 years Elizabeth Chambers announced they were ending their marriage in a joint Instagram post. Alas, things went from bad to worse for the thespian in January 2021 when an anonymous woman came forward via an Instagram account and claimed that he raped and abused her during a four-year-long affair. Shortly after, others came forward as well with their own harrowing accounts of time spent with Hammer. "Women approached me with their affair stories as we talked, overwhelmed with grief, for days and nights without sleeping or eating, with some ending up in the ER," Effie revealed in an Instagram story (via Vulture). 
Following the bombshell allegations about her estranged husband, Chambers broke her silence with an Instagram post in February 2021 wherein she pledged her support to "any victim of assault or abuse" and urged them to seek help. "My sole focus and attention will continue to be on our children, on my work and on healing during this incredibly difficult time." But what happened to Chambers in the aftermath of Hammer's scandal? And speaking of work — how does she currently support herself and the couple's two children? The answer just might surprise you...
Elizabeth Chambers is a successful entrepreneur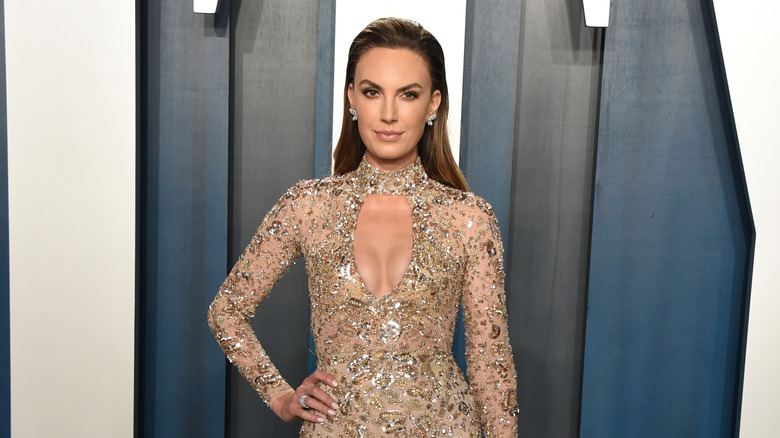 John Shearer/Getty Images
Although many might argue that Texas native Elizabeth Chambers "married up" so to speak when she tied the knot to successful actor and family-moneyed Armie Hammer, Chambers is actually very successful and a force to be reckoned with in her own right.
According to San Antonio magazine, Chambers has worked as a model, actor, journalist, and television personality, but perhaps the biggest hat she wears is that of an illustrious entrepreneur. Enter: Bird Bakery founded by Chambers in 2012 — a nod to her beloved grandmother, Maureen Carnathan. "My grandmother was such a strong woman, and her recipes were part of her character," Chambers dished about the San Antonio, Texas bakery. As time went on, the business flourished and Chambers went on to open two more locations, one in Dallas, Texas, and the other in Denver, Colorado. But even with multiple locations, Chambers is adamant that she is no fan of multitasking. "Uni-tasking has made me so much more productive," she told Create & Cultivate in 2018. "Focus on your tasks as you're doing them. It makes you so much more productive."
Following Hammer's massive scandal, however, many couldn't help but wonder what would happen to Chambers' booming bakeries... 
Elizabeth Chambers' Bird Bakery is thriving amid the Armie Hammer scandal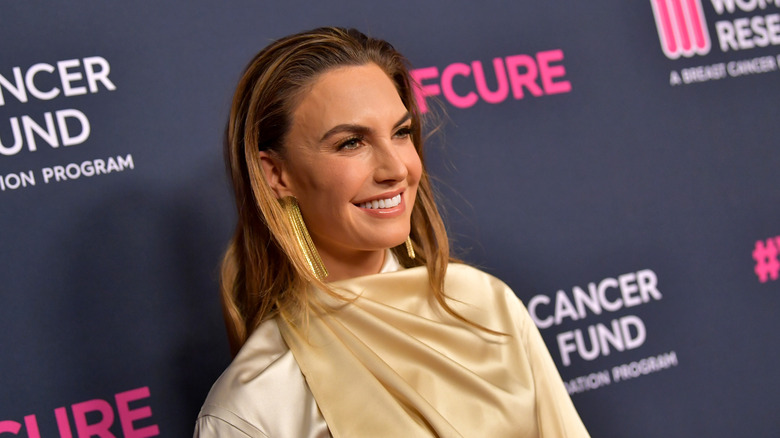 Emma Mcintyre/Getty Images
Fortunately for Elizabeth Chambers (and her loyal customers' bellies), Bird Bakery is thriving!
On April 24, Chambers celebrated the 10th anniversary of her original San Antonio location. "It has been a wild month of incredible growth and milestones, but above all, I'm just extraordinarily grateful for our BIRD teams, loyal guests, and for my children who always understand what it means to put in the work and have fun while we're doing it," she penned in a celebratory Instagram post along with various photos of herself and her children ringing in the special occasion together. "The best is yet to come and it's all happening now," she declared.
Notably missing from the anniversary festivities, however, was Chambers' estranged husband and father of her two children, Armie Hammer, who ironically, appears to be forging a brand new career path for himself these days. In July, TMZ published photos of Hammer working as a timeshare salesman in the Cayman Islands. "He is working at the resort and selling timeshares. He is working at a cubicle," a source later revealed to Variety. "The reality is he's totally broke, and is trying to fill the days and earn money to support his family." While all of that may seem good and well, something tells us Chambers and the children will be just fine — with or without Hammer's timeshare income.