Inside Keanu Reeves And Jada Pinkett Smith's Relationship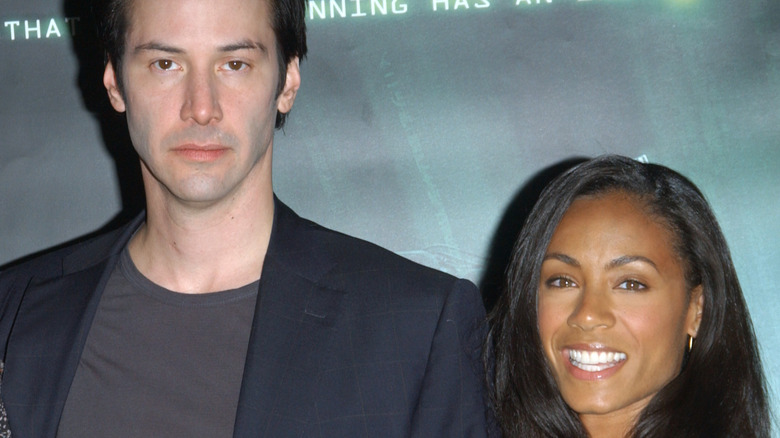 Featureflash Photo Agency/Shutterstock
From her extensive work in film to "Red Table Talk," Jada Pinkett Smith is one of Hollywood's most recognizable leading ladies. Her appearance in the "Matrix" series, which starred Keanu Reeves, is some of her most profitable work to date. The 50-year-old actor made her first appearance in 2003's "The Matrix Reloaded," and "The Matrix Revolutions." Pinkett-Smith also returned for 2021's fourth installment, "The Matrix Resurrections."
Within the film, Pinkett-Smith played resistance leader Niobe. "What I loved about Niobe was that she was created for me," Pinkett Smith said during a 2003 interview with the Chicago Tribune. "I met the Wachowskis for the first 'Matrix,' so I really didn't need to read anything when I was told 'They created this character for you.' 'Really? Any nudity? All right then! Let's get it on."
Part of Niobe's backstory included being romantically involved with Morpheus (Lawrence Fishburne). However, Jada Pinkett appeared on The Howard Stern Show and revealed that she originally auditioned for the role of Keanu Reeve's love interest, Trinity, a role that ultimately, the role went to Carrie Anne Moss. However, Pinkett-Smith and Reeves have enjoyed a long friendship in the years since. Here's a little peek inside their relationship.
Jada Pinkett says she and Keanu Reeves had no chemistry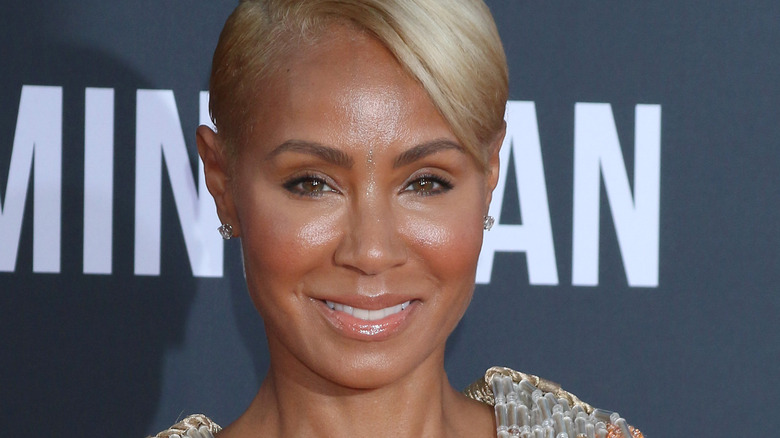 Kathy Hutchins/Shutterstock
Jada Pinkett Smith's character Niobe was written for her after her failed audition for the role of Trinity. Turns out that Pinkett Smith and Reeves had zero onscreen chemistry. "I don't think it was his fault. I think it was as much my fault as anybody," Pinkett-Smith revealed during an appearance on Howard Stern's show, via BET. "It wasn't just Ke, it was me too."She continued. "Keanu and I didn't click. At that particular time we didn't, [but] we actually became really good friends after I played Niobe."
Despite losing out on the pivotal role, Pinkett Smith is proud of Carrie Ann Moss's portrayal of Trinity. "I do wish [I had gotten the part], but I look at Carrie-Anne and I just go, 'she's freaking amazing. There's no way in the world that I would have brought that."
And even though it's been almost two decades since Pinkett-Smith's failed audition, she's only had kind things to say about Reeves. During a 2019 interview, a reporter for Entertainment Tonight asked her why everyone is "obsessed" with Reeves and she sang his praises. "You know Keanu, he's got a mystery to him, you know. And he's just — he's just ... cool," said the actor. "He's cool and he's sweet, you know. So that's just his special sauce right there."
Keanu Reeves sit down at the Red Table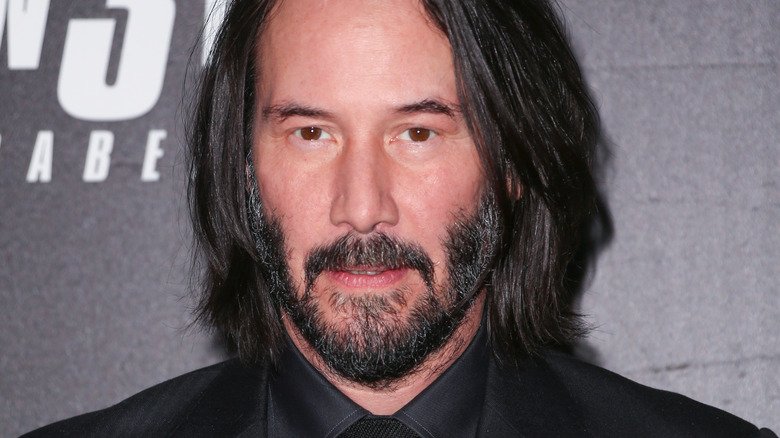 lev radin/Shutterstock
To celebrate the 100th episode of "Red Table Talk," Pinkett Smith invited her "Matrix" co-stars, Keanu Reeves, Carrie Ann Moss, and Priyanka Chopra to sit at the table. Over the course of the show, Pinkett Smith and Reeves embraced and shared sweet laughs as they recounted their moments on set together. When Pinkett Smith admitted she felt a little weird interviewing them because they'd spent so much time on set acting, Reeves replied, "you left out training together." 
 "Right. Getting our a** kicked," Pinkett Smith agreed. Later in the show, Reeves was asked to describe how Pinkett-Smith had changed since the first film. He replied that Pinkett Smith was a "spirit warrior" and that watching her journey was inspiring and commendable.  
Pinkett Smith pointed out the cosmic connection they share: "I think for us being two Virgos, there's kind of like this unspoken communication." She added, "It's like, I can sit with Keanu in silence and get filled with so much. And he's one of the few people that I can do that with. And I can have the greatest time." She finished her statement by calling Reeves a "beautiful friend" and one of the most "generous dudes in Hollywood."