Will BTS Be Exempt From Military Service?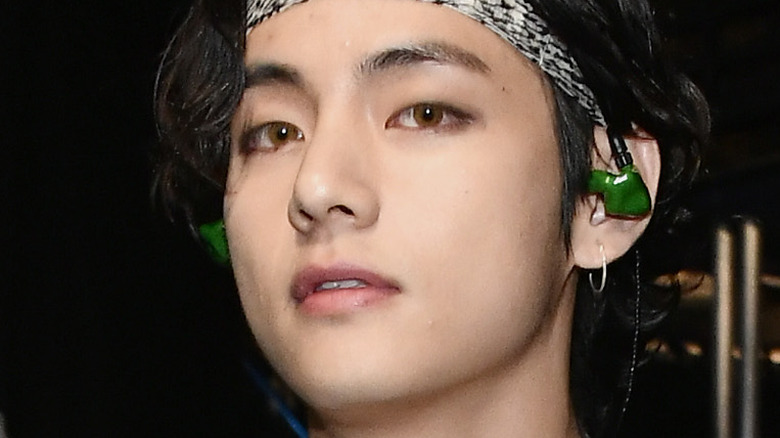 Frazer Harrison/Getty Images
It's hard to believe that K-pop was a niche interest enjoyed by a subset of music fans not too long ago. Now, it is a multibillion-dollar industry, with an increasing number of groups and soloists making it into mainstream consciousness. This is mostly thanks to BTS, whose unprecedented rise to superstardom has made it possible for K-pop to explode in popularity worldwide.
The seven-man band, which is composed of RM, Jin, Suga, J-Hope, Jimin, V, and Jungkook, has broken countless records in recent years. They're the first K-pop band to snag the No. 1 spot on the Billboard "Hot 100" chart multiple times and the first to clinch a Grammy nomination. They have bagged award after award (both in local and international scenes), performed at sold-out stadium shows across the world, and become the face of multinational brands — including Louis Vuitton, Samsung, McDonald's, Hyundai, and Coca-Cola.
To say that the South Korean boyband is unstoppable would be an understatement. Although BTS stunned fans with the shocking announcement of a hiatus to focus more on solo projects, it doesn't look like they're going to stop their world domination as a septet. But a certain law in their home country may change that, and fans are wondering: Will BTS be exempt from military service?
BTS is still required to enlist in the military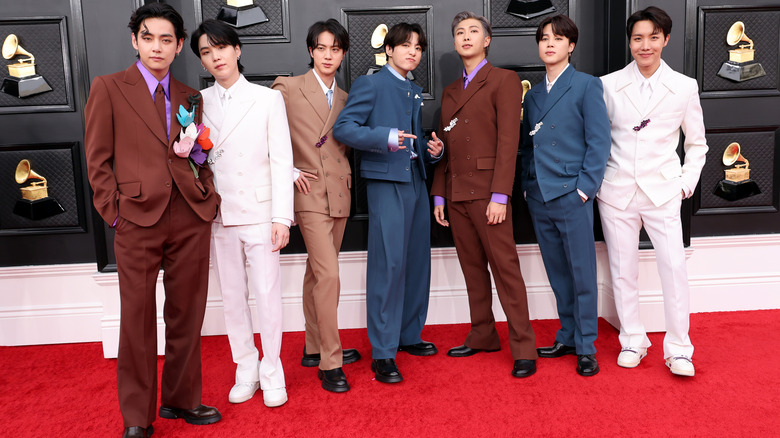 Amy Sussman/Getty Images
In South Korea, where BTS hails from, there's a law that requires non-disabled men ages 18 to 28 to enlist in the military for at least 18 months, per The Guardian. There are exemptions, of course, but it's currently only extended to athletes who have won medals in the Olympic and Asian Games and award-winning classical musicians. It does not extend to pop artists like BTS, no matter the contribution to their country.
But considering how BTS contributes a whopping $5 billion to their economy annually, per NPR, the band has been given a chance to at least postpone their conscription until they turn 30. According to the revised Military Service Act, "a pop culture artist who was recommended by the Minister of Culture, Sports, and Tourism to have greatly enhanced the image of Korea both within the nation and throughout the world" can delay their enlistment for up to two years, per NME. At the time, South Korean Democratic Party member Jeon Yong-gi said that the law had passed to avoid stifling BTS members' careers during the pinnacle of their fame.
Now that the oldest member of the band, Jin, is about to turn 30, the debate about their possible exemption has sparked again, with fans and government officials arguing that BTS has contributed enough to the country to deserve an exemption.
BTS may still perform while enlisted in the military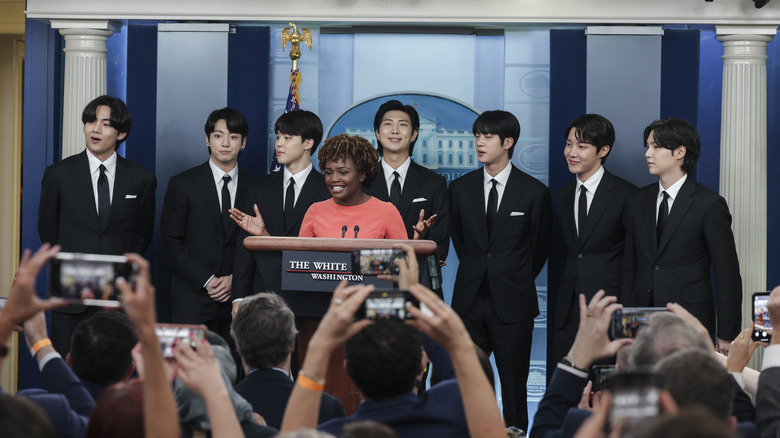 Kevin Dietsch/Getty Images
The South Korean government has yet to reach a consensus on whether or not BTS should be exempted from military conscription, or at least do a shorter service. In August 2022, however, defense minister Lee Jong-sup argued that the band should be allowed to continue performing during their period of conscription.
"Even if they join the military, there would be a way to give them a chance to practice and perform together if there are scheduled concerts abroad," Lee said, per Reuters. "As many people highly value (artists serving) in the military, that may help boost their popularity even more." On the flip side, Hwang Hee, South Korea's Culture, Sports, and Tourism minister, debated that stars with the stature of BTS are deserving of an exemption. "It's time to create a system for incorporating popular culture-art figures as art personnel," Hwang said, per the Yonhap News Agency. "The [exemption] system has been operated meaningfully to give those who have enhanced the national status based on their excellent skills more chances to contribute to the country, and there is no reason the popular art-culture field should be excluded from this."
As for the BTS members themselves? They have never expressed dissent against the military laws. "I think the country sort of told me, 'You're doing this well, and we will give you a little bit more time,'"Jin told Rolling Stone in 2020. "[Military service] is an important duty for our country. So I feel that I will try to work as hard as I can and do the most I can until I am called."